TACTICAL WHEELED VEHICLES
JUST IN: Army to Release Supply Chain Risk Management Directive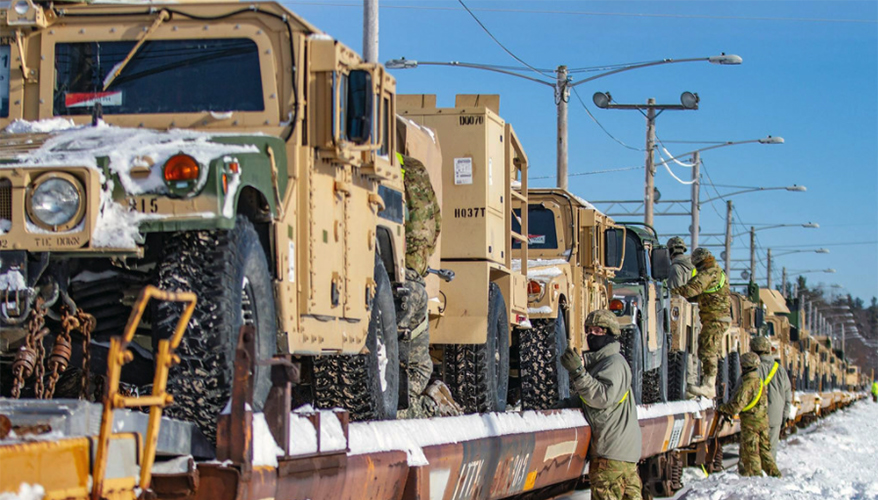 Army photo
NORFOLK, Va. — Governments across the globe have been shook by ongoing supply chain issues and now the Army is preparing to release a directive aimed at managing shortfalls of critical goods and materials, an official said March 1.
"Supply chain risk management is an all-of-government approach," said Timothy Goddette, deputy assistant secretary of the Army for acquisition, logistics and technology at the office of the assistant secretary of the Army for sustainment.
His office plans to work alongside organizations such as the Defense Acquisition University to craft the directive and release courses aimed at supply chain risk, he said during remarks at the National Defense Industrial Association's annual Tactical Wheeled Vehicles Conference.
The Army plans to launch pilot programs with five program executive offices to inform the directive, he said.
"Then we can continue to evolve policy," he said. "The worst thing we could do is write a policy that … drives everybody into one solution without getting feedback from the field."
While supply chain risk management is nothing new for industry, more collaboration between companies and the government could bear fruit, he said.
"Maybe now [with] the government and industry working together … [we can] look at things a little bit differently" and adjust procedures, he said.
Some notable supply chain challenges have included batteries, microelectronics, chemicals and raw materials as production of some goods move offshore, Goddette said.
However, "the Army, and the DoD for that matter, does not necessarily control some of those commodities — we're not the driver," he said.
Oftentimes when the government puts its contracts together it evaluates bids based on several factors, "but the question is, do we ever evaluate the risk associated with the supply chain?" Goddette asked.
"If we don't, maybe we've been tacit in our ability to say, 'Alright, we're just going to leave it up to you and the government really doesn't have a role in helping finance the rest of the supply chain,'" he said. "I think that's going to be the biggest change in our policy. … The government does have a role."
The Defense Department has mechanisms that can help mitigate some risk, and agencies may not be utilizing all of them, he said.
"When we talk about raw materials, or parts or components, the Defense Production Act broken into Title One, Three and Seven, already has mechanisms in place that address priorities, they address capacity, and/or health of the industrial base," he said.
That means there is some money available to help address some issues, Goddette said.
Title I address priorities and allocations authority for industrial resources; Title III addresses domestic production essential for national defense; and Title VII reviews transactions that could result in foreign control.
"The Department of Defense and you as our industry partners have tools ... that will help you in the supply chain in some circumstances," he said.
Title III allows the Pentagon to invest in domestic sources to expand, maintain and monitor needed equipment, he said.
"If we know you're having an issue some place and especially if it's impacting more than one industry partner, we can get that together and make our request up to [the office of the secretary of defense to] get that kind of money," he said.
Most of the funding so far has gone toward soldier systems and aviation platforms, but that doesn't mean that the Defense Department can't invest in other areas, he said.
"Congress is willing to work with us, but we need your feedback on the areas that you're having … [issues with] and then we can work that together," Goddette said.
Topics: Tactical Wheeled Vehicles