JUST IN: Navy Wants 'Agile' Family of Logistics Ships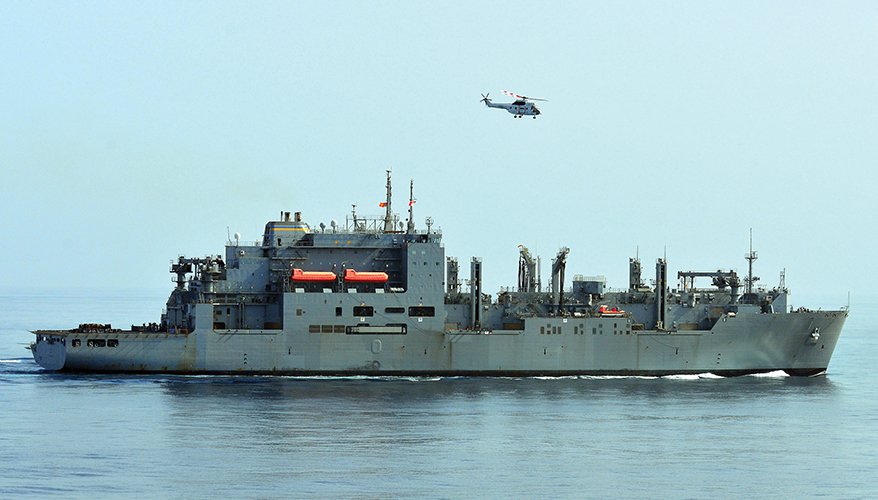 Military Sealift Command dry cargo and ammunition ship USNS Lewis and Clark
Navy photo
The Navy wants its next generation of logistics ships to be multi-functional as the service anticipates operating in more contested environments in the Indo-Pacific and elsewhere.
The sea service is planning to implement new concepts such as distributed maritime operations and expeditionary advanced base operations. Wargames are helping officials flesh out what the future fleet should look like to perform more effectively, noted Vice Adm. Ricky Williamson, deputy chief of naval operations, fleet readiness and logistics, N4.
"The fleet is going to operate differently," he said Feb. 9 during remarks at the National Defense Industrial Association's Expeditionary Warfare Conference, which was held virtually. "Our logistics has to be able to keep pace with the fleet, and it has to do it in this new world."
Many of today's platforms are "exquisite," but future platforms must be "agile," he said.
"Instead of building the exquisite one-time solution, think of the solution that may be able to do two or three things" such as rearm, resupply and refuel, he told members of industry. "Those three things are absolutely critical."
Survivability of the fleet is another major concern.
In a contested environment, "having a big gray thing" delivering supplies to other ships is "probably not a good idea," Williamson said.
To get at the problem, the Navy has launched a Next-Generation Logistics Ship program aimed at supporting a more distributed maritime force with smaller vessels. The service's fiscal year 2022 budget request included about $28 million in research-and-development funding for the NGLS project, according to the Congressional Research Service.
The future platforms will be "agile," Williamson said. The medium-sized platforms would serve as a "connector" between the commercial-type vessels that the military uses to transport large amounts of supplies overseas, and battle force ships such as the light amphibious warship that the Marine Corps is keen to acquire, he explained.
NGLS could operate more effectively in contested environments than the larger cargo vessels, he predicted.
"We're starting in R&D right now. We'll get into development," Williamson said.
"There's a host of platforms we're investing in, and we think that can be used in the same way for multipurpose" missions, he added. For example, towing, rescue and salvage efforts could potentially be conducted by one platform instead of using three distinct platforms for those tasks, he said.
Topics: Maritime Security, Shipbuilding