Army to Ramp Up Testing for Cyber Weapons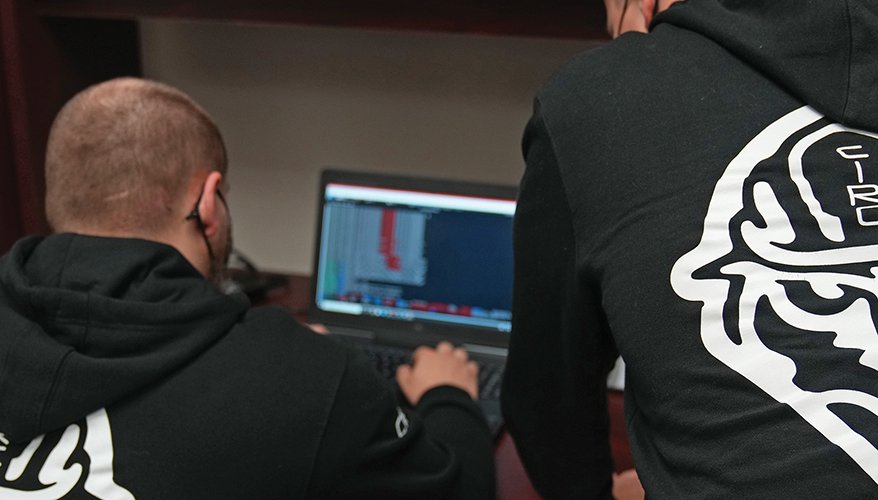 Two Estonian defensive cyber operators train on the National Cyber Range during U.S. Cyber Command's CYBER FLAG 21-1 exercise.
Defense Dept. photo
As the Army sharpens its cyber capabilities, the service is planning to increase its capacity for training and simulation at its facilities across the nation.
Task orders for the National Cyber Range Complex support contract will start dropping shortly, according to BAE Systems, one of the companies that was selected for the contract.
The firm is helping the Army look toward the future, including initiatives such as joint all-domain command and control, or JADC2, said Dan Snowdall, a program manager at BAE.
JADC2 is the Pentagon's ongoing effort to connect sensors and shooters at the tactical edge. That connection will give the military decision dominance — but not if the flow of data is exposed to cyber attacks, Snowdall said.
"If you don't start at the impetus of a weapon system … and seeing that weapon system is protected, then you're going to build something that's going to be vulnerable and will always be vulnerable going forward," he said.
The National Cyber Range Complex "will consist of an integrated and interoperable constellation of facilities designed to enable the planning and execution of large-scale, complex and distributed cyber training and evaluation, training and mission rehearsal events," according to the Army's program executive office for simulation, training and instrumentation.
The contract will enable cyber event planning, design, engineering, execution and infrastructure maintenance at centers that host the simulated cyber network.
Increased testing and training for U.S. cyber forces means that leaders will have more trust that their equipment can withstand cyber attacks, Snowdall said.
The military has grown more concerned with cyber threats in recent years. For example, the SolarWinds hack that exposed government organization's data prompted the Defense Department to hold its largest ever multinational cyber exercise in November.
Though the company has not yet received specific directives for the contract, Snowdall said BAE Systems' approach to the Army's solution is holistic and uses model-based engineering.
"When we start something, we're going to model it up," he said. "We're going to test it and do iterative steps throughout to ensure that at the end, we're actually answering that customer requirement."
The contract supports four new facilities for the cyber complex including in Orlando, Florida, and Charleston, South Carolina, according to PEO STRI.
Topics: Army News, Cyber, Cyber-augmented Operations, Cybersecurity