SPECIAL REPORT: 2021 Brought Another 'Banner Year' for OTAs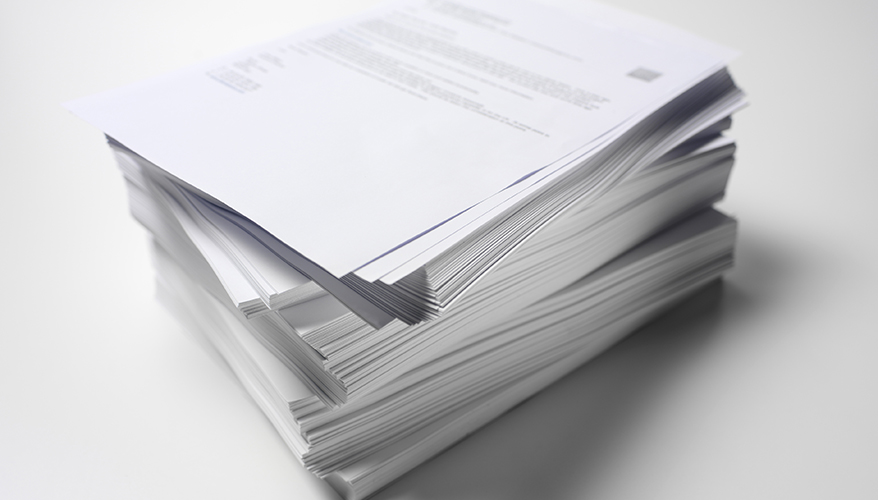 Photo: iStock
This is part 2 of a three-part series on Vital Signs 2022: The Health and Readiness of the of the Defense Industrial Base. Click HERE to download the full report.
The Defense Department continues to run hot with its use of other transaction authority agreements, with experts calling 2021 another banner year for the contracting mechanism that has rapidly grown in popularity among acquisition officials.
OTAs are designed to cut through the red tape of the Pentagon's more traditional Federal Acquisition Regulation contracting processes. They are intended to facilitate rapid prototyping and follow-on production as well as attract nontraditional industry partners who would otherwise take a hard pass on working with the Defense Department's cumbersome bureaucracy.
Although other transaction authority has existed for decades, the use of OTAs has exploded since the passage of the 2015 and 2016 National Defense Authorization Acts, which encouraged Pentagon officials to leverage them more in pursuit of new capabilities.
The total dollar value of OTAs issued in fiscal year 2015 was less than $1 billion. By 2019, that number increased to more than $8 billion, according to a draft of the National Defense Industrial Association's Vital Signs 2022: The Health and Readiness of the Defense Industrial Base report, which included data provided by decision science company Govini.
The largest year-over-year bump was seen in 2020, when the dollar value of OTAs awarded roughly doubled to more than $16 billion — almost the same amount as the previous four years combined.
"In 2020, the Defense Department obligated a considerable amount in defense innovation at $73.5 billion," said the Vital Signs report. "While a large majority of these obligations were appropriated to [traditional] research, development, test and evaluation contracts as they typically are, most notable was a shift toward the use of other transactions authority awards."
An example of this trend in R&D efforts for key technologies is the Space Enterprise Consortium agreement. The program gives the Space Force the ability to grow the space industrial base through a more rapid acquisition process and provides flexibility between government and industry while prototyping new technology, the study said.
"With the space domain growing increasingly competitive amongst peer competitors, OTAs provide a new approach for increased resiliency and reduced cost to get technology in the hands of the warfighter at a faster rate," it added.
Although final data for 2021 was not yet available at press time, preliminary findings suggested it would be another strong year for OTAs, said Gregory Sanders, deputy director of the Defense-Industrial Initiatives Group at the Center for Strategic and International Studies.
"We are seeing sustained spending," he said. "It looks like '21 will be another banner year."
Through the third quarter, there had been about $12 billion in OTA spending — more than there had been at that point in fiscal year 2020, according to Sanders.
Undersecretary of Defense for Research and Engineering Heidi Shyu told National Defense she sees room for additional growth in OTA funding as the Pentagon looks to work with nontraditional partners.
"It's the most flexible mechanism that we have … for small businesses," she said in December on the sidelines of the Reagan National Defense Forum. "They would much rather deal with that than the FAR."
A major trend in '20 and '21 has been the use of other transaction authority for COVID-19-related efforts such as vaccine development and bolstering telework capabilities, Sanders said.
More than $7 billion in OTA transactions in 2020 were related to the federal government's response to the global pandemic, he noted.
"We are seeing more of that in '21 as well," he said. "The growth in OTAs we've seen is both driven by the range of things we traditionally think of for defense OTAs, but also as a rapid vehicle to respond for DoD's role in supporting the larger efforts" to combat the novel coronavirus.
Maiya Clark, a defense analyst at the Heritage Foundation think tank, said the pandemic presented a "stress test" for the Pentagon's ability to leverage other transaction authority agreements to deal with a crisis.
"Suddenly there's this emergency, you need to respond. You need to rapidly field a lot of new and different things," she said. "There's just a lot of changes that need to happen, money that needs to be spent."
The leveraging of OTAs "allowed for that flexible and rapid contracting, or that avenue around the FAR at a time when things needed to happen quickly and the FAR was not the best way to do that," she added. "That stress has, I think, taught DoD a lot of things … but certainly how to use OTAs to get things done in an emergency was one lesson learned, and possibly even a benefit gained from an otherwise pretty destructive pandemic."
OTAs could be employed again in a future crisis, whether it's another pandemic or an armed conflict, she noted. "It's good that we already have a tool in place to respond in a flexible manner to some sort of emergency."
However, the COVID crisis also brought additional scrutiny to other transaction authority agreements, and could lead to tougher oversight, experts say.
OTAs are often managed by consortia that issue awards to their members on behalf of the Pentagon.
In April 2021, the Defense Department Inspector General's office released a report, "Audit of Other Transactions Awarded Through Consortiums," that found fault with how they are being implemented.
"DoD contracting personnel did not always plan and execute OTs awarded through consortiums in accordance with OT laws and regulations," the IG said.
"DoD officials do not have access to important information associated with OTs awarded through consortiums, such as which contractor received the OT award and the specific costs associated with funded OT projects," it added. "Without this information, the DoD does not have the necessary oversight of the projects it is funding, which may hinder its ability to make important real-time decisions that enhance mission effectiveness."
In July 2021, the Government Accountability Office released its own report, "COVID-19 Contracting: Actions Needed to Enhance Transparency and Oversight of Selected Awards." The watchdog found problems with how the Defense Department and other agencies tracked and reported agreements due to limitations with the federal procurement database.
"The database is the only way for Congress and the public to track these obligations, but transparency is limited without accurate reporting," the study said.
GAO issued a number of recommendations, including that the secretary of defense should: consider prioritizing the development and implementation of a systematic approach to consistently and accurately track other transaction agreements used for "national interest events" and the associated dollars obligated; and consider prioritizing the development and implementation of a systematic approach to track the consortium members performing for each other transaction agreement awarded through a consortium or consortium management firm.
The Defense Department concurred or partially concurred with the recommendations, according to GAO.
Key lawmakers are also voicing concerns.
The House-Senate compromise version of the 2022 National Defense Authorization Act would require the secretary of defense to review the current authorities, regulations and policies relative to the use of other transaction authorities and make recommendations to Congress on possible modifications.
"The [Senate Armed Services] Committee notes that the use of the other transaction authority has increased significantly over the last few years and that industry and independent experts have proposed a number of new proposals for possible adjustments to the authorities," said a SASC report on the NDAA. "The committee also is concerned about the differing interpretations by Department of Defense counsels on the flexibilities currently authorized, resulting in inconsistent application of the authority and significant confusion among industry and government personnel."
The compromise version of the NDAA would require the department to establish procedures for identifying individual projects awarded using OTAs and individual task orders under task order contracts. It would also require the Pentagon to make certain information about these awards publicly available.
Clark suggested cutting consortia out of the OTA process wouldn't be the right solution to the problems that have been identified. Leveraging them makes sense as the Pentagon tries to attract small businesses and other nontraditional partners, and "probably in the end is a good framework for organizing OTAs," she said.
However, "there's going to have to be, probably, increased transparency on the part of consortia and possibly more careful tracking on the part of DoD," she added.
Analysts say lawmakers and other officials should be careful not to add too many restrictions in response to concerns that have been raised.
"The benefit of the OTA is that it's more flexible and has less of those requirements. And to add the oversight also adds to the administrative burden and kind of hampers that agility," Clark said. "And yet you need a certain level of accountability of making sure that these are being used in lawful and correct situations."
Sanders said policymakers need to make sure they don't "kill the golden goose" with onerous oversight obligations that greatly restricts the Pentagon's ability to use other transaction authority agreements.
However, "there's going to be continued new steps forward and oversight, and there are definitely areas where you could have a lot more visibility without dramatically hurting your flexibility," he added.
In the near term there could be a decrease in total OTA spending once the pandemic wanes and the other transaction authority isn't being applied to deal with the crisis, analysts say. However, in the years ahead experts anticipate OTA spending on defense capabilities will remain strong, although it might not increase at the same breakneck pace as it has in the recent past.
"I would expect a slowing of the growth, probably not a plateauing, and I would be very surprised if use of OTAs really decreased unless abuse of OTAs led to changing of the rules," Clark said. "I see that as a tool that's here to stay, and probably to continue growing as we pursue technologies across the different services, for different platforms and for the many different things we expect our military to do."
Part 1 - Annual Defense Sector Report Card Shows Failing Grade
Part 3 - Pentagon Struggles to Attract New Entrants Into Industrial Base
Topics: Defense Contracting