EMERGING TECHNOLOGY HORIZONS EMERGING TECHNOLOGIES
Supply Chain Study Hits the Ground Running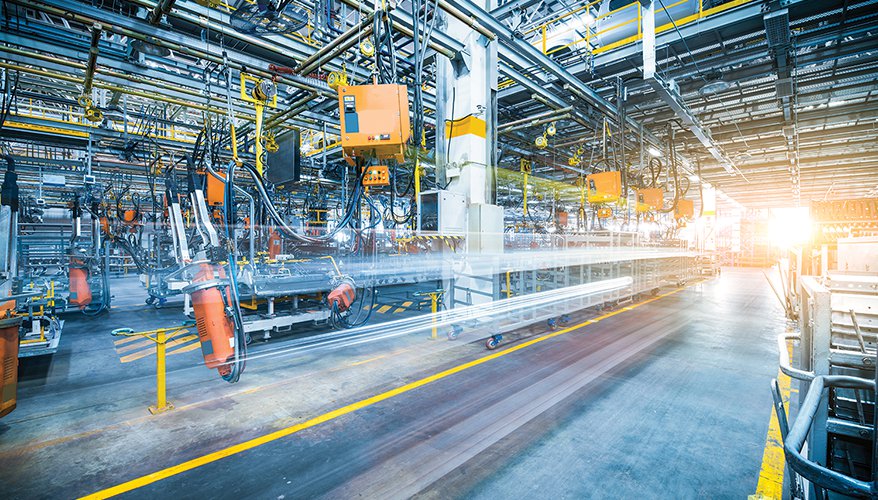 iStock illustration
In the December column for the magazine, ETI announced the launch of its most ambitious research effort to date — the "Emerging Technologies Supply Chain Research Study."
This project will not only analyze the current state of defense emerging technology supply chains, but also provide policy recommendations for their development, health and resilience. While this type of analysis will need to be conducted across all critical technologies, the study will begin by focusing on four: hypersonics, directed energy, biotechnology and biologically derived manufacturing, and quantum sensing.
With supply chain disruptions continuing to dominate the headlines, it is more important than ever to take the lessons learned today and apply them to the supply chains of tomorrow.
When it comes to emerging technologies, the hard questions need to be asked: What supply chains must be built today to support the warfighters of tomorrow? In a globalized economy, is the United States dangerously reliant on competitors for key components? Where can the nation work with partners and allies to establish alternative supply chains that remove such dependencies? How can the government create an environment that allows the defense industry to thrive and meet the needs of the military? Where can academia play a stronger role in issues like workforce and testing?
These are exactly the issues that the ETI supply chain study is tackling. Over the past few months, the ETI team has been hard at work and three updates on the study are worth noting.
First, the institute is proud to announce a partnership with the University of Maryland to support the effort. Through this partnership a research team of faculty and graduate students are supporting ETI by mapping the four supply chains.
This is a massive undertaking but already is bearing fruit. The team began their efforts on hypersonics and are conducting vital research including breaking down the technology into its key components, identifying critical suppliers at all levels of the supply chain, evaluating primary manufacturing locations and analyzing them for vulnerabilities.
In the words of Suresh Acharya, professor of practice, and the academic director for business analytics programs at the University of Maryland: "Over the last few years, supply chains have gone from a niche issue area to the forefront of every conversation regarding the global economy. By bringing together UMD's broad research expertise in supply chain management and ETI's deep knowledge of defense industry, the study will seek to analyze risk and vulnerabilities in key defense technologies."
Second, ETI has brought together an esteemed group of former government officials and current and former senior leaders from industry and academia to serve in an advisory capacity on a peer review committee. Each one brings a wealth of experience, technical knowledge and expertise to bear in this important effort.
ETI is pleased to welcome the following individuals to the committee: Patrick Antkowiak, former corporate vice president and chief technology officer, Northrop Grumman Corp.; Kelvin Droegemeier, former director of the White House office of science and technology policy; Stephanie Halcrow, former professional staff member for the House Armed Services Committee and NDIA senior fellow for defense industrial base health and resiliency; Brett Lambert, former deputy assistant secretary of defense for manufacturing and industrial base policy; Ellen Lord, former undersecretary of defense for acquisition and sustainment; Paul Madera, co-founder and general partner, Meritech Capital; Rodney Makoske, chief engineer and senior vice president, engineering and technology, Lockheed Martin Corp.; Dr. Jeffrey "Jeb" Nadaner, former deputy assistant secretary of defense for manufacturing and industrial base policy; William "Mac" Thornberry, former chairman of the House Armed Services Committee; and Dr. John Tracy, former chief technology officer, Boeing Co.
Finally, the hypersonics subcommittee working groups have begun meeting.
Each of the four subcommittees will focus on a different aspect of the hypersonics supply chain including: critical raw materials and goods; manufacturing base and workforce; supply chain security; redundancies and vulnerabilities and international partnerships; and allied near-shoring and domestic onshoring.
The four groups are composed of subject matter experts, industry representatives and former/current government officials with experience specific to hypersonics and their aspect of the supply chain. Together, they will help identify the key issues, assess current government policies and authorities, examine the role of private industry and identify areas for further investment, consider the role of partners and allies in establishing secure and alternate supply chains, and finally, explore the role of academia especially on issues like workforce and testing.
The subcommittees will also consider, amongst other topics, the implications of additive manufacturing and digital engineering to help reduce costs and accelerate timelines.
These three developments are only the beginning. As the recent "Technology Vision for an Era of Competition" from the office of the undersecretary for research and engineering highlights, all four technologies — hypersonics, directed energy, biotechnology, quantum — are crucial to strategic competition and maintaining the U.S military's technological advantage.
However, prototypes and test vehicles are not enough. The United States must work to build and maintain the strong, secure and resilient supply chains needed to support these technologies, at scale and for years to come.

Rebecca Wostenberg is a research fellow at NDIA's Emerging Technologies Institute.
Topics: Emerging Technologies