WEB EXCLUSIVE: Space Force Has Ambitious Goals for Year Three of Operations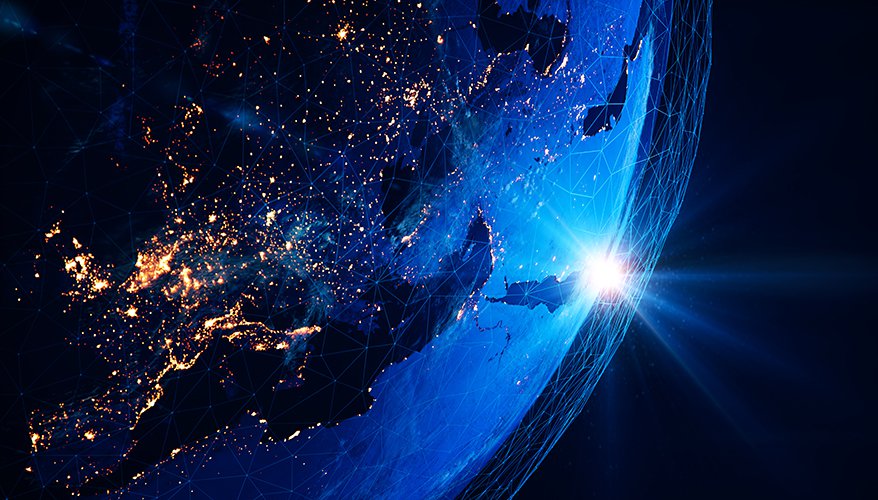 iStock illustration
With more than two years under its belt, the U.S. military's newest service is gearing up for expanded operations and new milestones in 2022.
Officials at the Space Force — which falls under the Department of the Air Force — have been working to flesh out the organization as it releases new doctrines and brings on new Guardians.
The amount of progress the service has made so far is significant, said Chief of Space Operations Gen. John "Jay" Raymond, who took the helm in December 2019.
"I had laid out some big goals upfront when I was first put in this position of things that I thought an independent service needed to do," he said recently during remarks at the Center for Strategic and International Studies. "If you look at where we are with those, we've made really great progress."
Service officials have all "the major building blocks" in place, including a purpose-built headquarters that was designed to be small, lean and fast, he noted.
As the service heads into its third year of existence, Raymond said the Space Force has crafted a fiscal year 2023 budget that should support many of its endeavors and advance the Pentagon's pursuit of an improved satellite architecture that would be more resilient against enemy attacks or other disruptions.
"Once that budget is released, you'll see a very bold — very bold — budget as it relates to space and being able to shift to a more resilient architecture," Raymond said during an online event hosted by the Mitchell Institute's Spacepower Advantage Center of Excellence.
Annual presidential budget submissions to Congress typically come in February, but the 2023 fiscal blueprint was expected to be delayed until March or April.
When asked by National Defense to elaborate on what the budget will include, Raymond declined, saying the plan had not yet received final approval and he didn't want to get ahead of the administration.
Moving forward, there is much to do as the service looks toward its third year, he noted. One of the biggest priorities is fleshing out the service's force design and ensuring that "analytical rigor" underpins it, Raymond said.
The Space Force first began with its force design for missile warning and missile tracking, which has already been delivered, he noted. It is now facilitating design work for a space data transport layer.
"Any fight in the future is going to have to get information from space, transport it around the globe and bring it down to the ground," he said. "That transport layer is really critical and we're doing the design work of that this year."
Meanwhile, the service also plans to grow its ranks. At the time of Raymond's remarks, there were about 13,500 Guardians. He expects the Space Force to grow to 15,000 by the end of the year.
Acquisition is another area of focus this year. Service officials have heard loud and clear that the procurement process is broken.
"You've got to speed up acquisitions. It takes too long," Raymond said. However, "the challenge is you can't just attack it at the acquisition side. You have to design the force to enable you to do that well," he added.
To do so, the service has stood up a small team of about 70 individuals to staff its Space Warfighting Analysis Center, or SWAC, he said.
"They are PhD-level folks, coupled with our best operators and our best intelligence experts," Raymond said. "We put them together and we said: 'OK, go design.'"
Lt. Gen. Nina Armagno, director of staff at Space Force headquarters, said the service wants to expand the reach of the Space Warfighting Analysis Center.
"On the acquisition front, we're taking a new approach with our industry partners. Just this past October, the Space Warfighting Analysis Center … conducted its first business fair — a strategic-level event where they shared their force design concepts, their models and their threat intelligence with industry," she said during a webinar hosted by the Washington Space Business Roundtable.
The business fair was highly classified but gave the space industrial base information about what the service is looking for much earlier than normal as it pursues new capabilities, Armagno noted.
"Doing this partnership early makes a lot of sense to us," she said. "We're confident that this approach will bring the solutions our nation needs much faster than the traditional years-long requirement, development and acquisition cycles."
Additionally, it is a win-win situation as it gives the Space Force more visibility into what industry is developing, Armagno said.
Feedback from the defense industrial base has so far been positive regarding SWAC, and the service plans to hold more business fairs with the center this year, she said. "This is a recipe for success and we're going to repeat it."
Raymond noted that working more closely with industry is critically important. Companies do not want the service to come to them with a "big stack of requirements documents" and ask them to build it.
"They'll say, 'Hey, that's not the way I would build it. We wouldn't build it that way. Why are you dictating to me? Why don't you have an earlier conversation?'" Raymond said.
The Space Force is also working to put new technology into the hands of Guardians by taking advantage of commercial industry's innovation, Armagno noted. Last year, the service launched SpaceWerx, which is akin to the Air Force's AFWERX innovation hub, to acquire new tech.
As part of SpaceWerx, the service conducted a pitch day over the summer where officials selected 19 startups and small businesses to receive $1.7 million Phase 2 Small Business Innovation Research program contracts to further develop their technologies. The companies had previously won SBIR Phase 1 contracts.
"Public-private partnerships are absolutely crucial to advancing space technology [and] reaching innovative companies that we couldn't normally reach," Armagno said. "SpaceWerx and Space Pitch Day are both part of driving that effort."
Raymond said commercial launches help bring down costs and reduce barriers to entry into the space domain.
"Commercial industry is a great advantage for our nation, and we need to capitalize on it," he said. "I'm a big fan of it. I want to do more. We're committed to doing more."
Meanwhile, the Space Force will be integrating the Space Development Agency — which was established in 2019 — into the service in October. SDA is focused on capitalizing on commercial technology to improve the Pentagon's satellite architectures.
The organization is creating what it calls a "transport layer" to provide the military with assured, resilient, low-latency data and connectivity worldwide.
Speaking in early January, SDA Director Derek Tournear said the organization planned to launch its "trance 0" spacecraft within 37 weeks. That tranche is made up of 28 satellites, 20 of which will go toward the data transport layer.
"Those satellites will form a mesh network optically connected with laser crosslinks," he said during remarks at the Mitchell Institute for Aerospace Studies. "They will also be able to do those laser crosslinks down to the ground and down to airborne users."
Additionally, some of the satellites will feature the Link 16 military tactical data link allowing them to integrate directly with existing tactical data links, he noted.
"That's one of the goals of SDA is to be able to make sure that we can get connectivity to space to existing tactical data links," he said. "We don't want to force people to have to get new terminals to be able to plug into these networks."
SDA is currently in source selection for its tranche 1 satellites, he said. It expects to make an award announcement soon.
Additionally, this year the organization will also begin a solicitation for tranche 1 one of its "tracking layer," Tournear said. That tranche will be made up of 28 satellites.
"Those will be launched in that 2024-2025 timeframe so that we can start to actually cover the globe, so that we can actually provide capabilities to the warfighter for the tracking mission in addition to the data transport mission," Tournear said.
A goal of SDA is to be able to work with industry quickly, he noted. The organization averages about 100 days between solicitation and contract award.
"That's unprecedented within the [Defense] Department for these large contracts," he said.
Addressing criticism that the Space Force is not moving fast enough in acquiring new tech, Armagno said the service is subject to the DoD 5000 directive like all the other military services. Acquisition can be a lengthy process, but officials are working to accelerate when possible, she added.
Service leaders know there are ways to tailor the procurement process to remove some time-consuming steps, Armagno said.
"There's nothing about this process that you could snap your fingers and blink away," she said. "These processes were put in place for a reason, and I think it's up to the Space Force to ask for authorities to go faster — which we're doing."
Accelerating acquisition requires input and participation from a number of organizations including the Defense Department, White House Office of Management and Budget, and Congress, she said.
"What we're talking about is almost a whole-of-government approach that needs to be brought to bear to allow the Space Force to go faster," Armagno said.
Meanwhile, as of press time, lawmakers have yet to enact a full-year defense appropriations bill for fiscal year 2022, and federal agencies are operating under a continuing resolution. The Space Force has requested $17.4 billion for 2022, a 13.1 percent increase in funding compared to 2021.
The CR, which generally freezes program funding at 2021 levels, is already having a detrimental effect on the Space Force, Raymond noted.
Modernization, readiness and continuing to build-out the service are the areas most affected, he said.
"As a new service with new ideas, that requires new-starts," Raymond said, referring to new programs. "Our ability to modernize to get to a more resilient architecture will be hindered."
New-start programs are prohibited by continuing resolutions unless Congress approves an "anomaly."
Raymond continued: "We cannot get left in the starting blocks. We've got to move at speed, and I would encourage Congress to pass an appropriations bill so we can get out of the starting blocks and keep running."
Transfers of some narrowband and wideband satellite communication systems from the other services into the Space Force have been put on hold until the continuing resolution is over, he said.
Additionally, the National Security Space Launch program could also be affected, with Raymond raising the possibility that there may have to be a reduction in launches next year if procurement is delayed.
Topics: Space