SINGAPORE AIRSHOW: Lockheed Martin Wants to Take JADC2 Global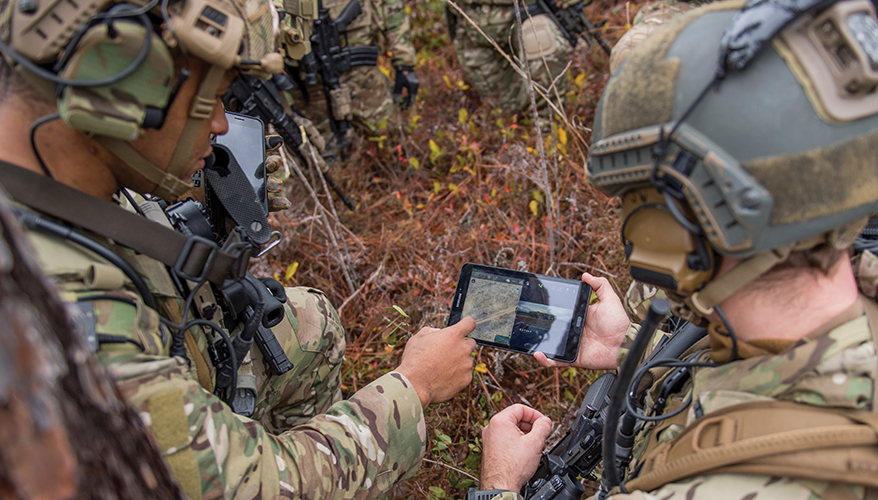 Air Force photo by Tech. Sgt. Joshua J. Garcia
SINGAPORE — Technologies that link sensors to shooters — known in the U.S. military as JADC2 — will be a growing international market for defense contractors, Lockheed Martin executives said.

Joint all domain command and control— known by different acronyms depending on country — is a concept resonating "all over the planet," Tim Cahill, senior vice president of global business development and strategy for Lockheed, said Feb. 15.

"It's something that we see as the future of security in the world everywhere," he said during a briefing at the Singapore Airshow. Lockheed Martin does not currently have a an estimate for the growing market but "it's going to be a relatively large segment of the market at some point in the future," Cahill said.
Even within the U.S. military, the concept has several names. In the Air Force, the program is known as the Advanced Battle Management System. The Army calls its part of the concept Project Convergence and the Navy, Project Overmatch. JADC2 calls for sensors to autonomously transmit data to weapon systems without humans being in the loop, although current Defense Department policy demands that a human operator ultimately pulls the trigger. Seamlessly linking sensors to shooters will dramatically speed up the kill chain, advocates say.

While the JADC2 market provides opportunities, industry still faces obstacles linking legacy systems and varying standards for networked operations, Cahill said.

Having a working relationship between industry will be critical to building the network of sensors and shooters militaries need, said Gary North, vice president of customer requirements.

"The ability from a service or a department to define requirements specifically — such that industry can refine the input to industry and then deliver capability that meets the exact need — is really important," North said.

Cahill added the Air Force and the Defense Department more broadly has spent "a lot" of money and time building a framework for networked security. "I do think they have advanced this cause significantly over the last few years," Cahill said.

Another complicating factor for broader JADC2 applications remains fitting legacy platforms into the new framework, Cahill noted. It's simpler to integrate platforms into a network from scratch than it is to retrofit enabling technologies onto older systems, he said.

"It's the legacy pieces that are going to be the challenge because you've got to build the new conductivity if they don't have it," Cahill said. Each country will likely have to have a customized network because of their differing infrastructures, he added.

One upcoming international networked security opportunity for Lockheed Martin is the competition for the AIR6500 program in Australia. Tom Rowden, vice president of international strategy and business development, said the Australian Defence Forces' requirements are clearly defined in addition to the open dialogue with industry about what the military wants.

"We've had good give and take with them, just as I'm sure that our competition has, and I think that that's one of the important aspects," he said.


Topics: Global Defense Market