SINGAPORE AIRSHOW: Engineering Company Focused on Defense 'Digitalization' (UPDATED)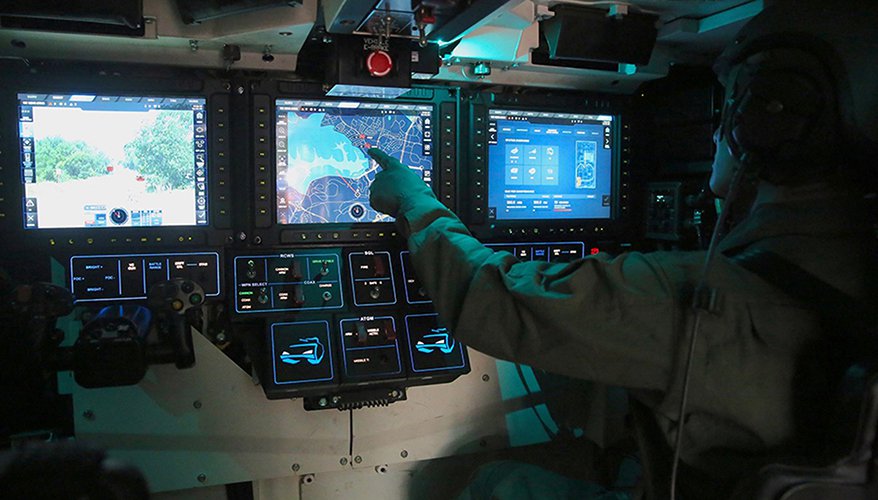 ST Technology image
SINGAPORE — One of Singapore's most well-known technology companies plans to utilize localization and digitalization as part of its strategy to bounce back after the COVID-19 pandemic, according to executives.
More militaries are trending toward digital technologies, Percival Goh, ST Engineering's executive vice president of head strategy and defense systems, said Feb. 13. The business strategy announcement coincided with the kick-off of the Singapore Airshow.

The pandemic forced the company to reorganize to be more customer-centric, Goh said. Now, two new centers for engineering and technology within the company will strengthen its ability to solve problems for customers, he added.

"These two groups allow us to leverage the groups' skills and deepen our technology, innovation and engineering," he said during a press conference.

International defense is one of the sectors where ST Engineering anticipates the most growth, Goh said. With the International Air Transport Association predicting a global recovery for the industry by 2023, the company had to strategize how to position itself, he said.

"Earlier in the last few years, you see a lot of digitalization in the civilian sector, but increasingly we see militaries adopting or using some of these technologies in transforming the way they operate," he said.

One of the digitalized solutions ST Engineering is offering is its Hunter Armored Fighting Vehicles. The "fully digitalized" vehicles feature an integrated combat cockpit, surveillance system and network capabilities that work together through an integrated battlefield management system, according to the company's website.

ST Engineering is in the full-scale production phase for the Hunter vehicle, according to Dominic Phoon, head of international defence business land systems at the firm. He said the company is in the midst of creating more variants of the vehicle.

Additionally, the pandemic opened up opportunities to expand localization efforts, Goh noted. Because supply chain disruptions affected many defense companies, many militaries now want to insulate their technology development from future interruptions.

"This is where we think ST Engineering has the opportunity to help them level up their competency, level up their industrial capability by offering to work with them [in] international partnerships," he said.
Editor's note: A previous version of the article incorrectly attributed information to an ST Engineering executive. The quote is now attributed to the correct ST Engineering executive.
Topics: Global Defense Market