U.S. Still Playing Catch Up in Information Operations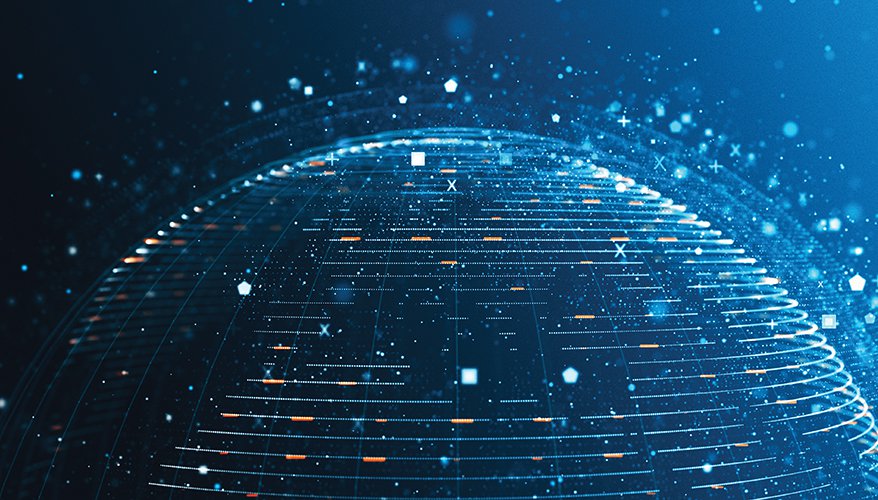 iStock illustration
It has been more than 20 years since 9/11, when the United States acknowledged that it had allowed its once formidable information warfare and strategic messaging capabilities to lapse into a state of decline.
At the time, al-Qaida was proving on a daily basis that it could effectively use modern day tools such as the internet to spread its anti-Western propaganda. The U.S. government had little capacity to counter radical Islam's messages after allowing its skills to atrophy at the end of the Cold War.
Two decades later, the Joint Chiefs of Staff's point man on cybersecurity and information operations said little progress has been made.
"I'm not sure how much has changed, other than we continue to watch … our adversaries demonstrate tremendous competence in this area," Marine Corps Lt. Gen. Dennis Crall, director of command, control, communications and computers/cyber and chief information officer, Joint Staff, J6, said at the National Defense Industrial Association's Special Operations/Low Intensity Conflict conference held in Washington, D.C.
The last decade has only seen the problem worsen as social media grew in popularity and was then used by Russia to interfere in U.S. elections.
Rep. Mikie Sherrill, D-N.J., said, "We used to do this quite well. This was our mission — winning hearts and minds across the world. That's how we fought the Cold War. That's how we fought communism. And the reason we were so effective at it, quite frankly, is because here at home, we understood it. It was very clear to me growing up that living behind the Iron Curtain would be really the worst of all worlds."
Gavin Sundwall, a career foreign service officer in the office of policy, planning and resources for public diplomacy at the State Department, said, "The competition is fierce. Other actors, China, Russia, Iran are actively competing for control of information environments, and they're well funded. They're putting a lot of money into it precisely because — in the big scheme of things — it's low cost."
Sundwall, who recently served in Australia as minister counselor for public affairs and leader of strategy and affairs, saw firsthand how China was spreading its message throughout the region.
"This is low cost, high value for them," he added.
A State Department strategic resource review recently concluded that U.S. global competitors China and Russia combined invested significantly more than the United States in the competition for public influence, Sundwall said.
Russia spends approximately $1.3 billion annually on broadcast media and strategic communications. China's annual public influence investments exceed $10 billion, "and this is in addition to their robust disinformation and misinformation operations," he said of the two countries.
The State Department's total budget for all public diplomacy and public affairs efforts was $1.44 billion in fiscal year 2021, including funding for cultural and educational exchange programs, as well as public diplomacy programs at U.S. missions abroad, a State Department spokeswoman said.
The terms "information warfare," or "information operations" includes military information support operations that are carried out by special operators.
Sometimes still referred to as "psychological operations," or psy-ops, these specialists use various means to influence local populations or leaders to help combatant commanders achieve certain results on the battlefield.
Strategically, information operations are used by governments to influence populations or other governments.
"Disinformation campaigns" — normally the realm of intelligence agencies — are covert efforts to intentionally spread false or misleading information, according to a policy brief by the Center for Security and Emerging Technology titled, "AI and the Future of Disinformation Campaigns."
Whether it is the State Department, Special Operations Command or the Defense Department, no single agency "owns this space," Sundwall said.
As for the military, Congress mandated that the Defense Department designate a Joint Force provider and Joint Force trainer in the information operations space and build a strategy, Crall said.
"We are grossly late," he said. "It's time to do it now, rather than talk about it, and appreciate and think about it. We need to act," he said.
Combatant commanders too often think of information operations as an afterthought, he said.
"We understand kinetic operations very well. Culturally, we distrust some of the ways that we practice information operations," he said. The attitude is to "sprinkle some IO on that."
Information operations need to be used — as commanders do in kinetic operations — to condition a battlefield, he added.
Special Operations Forces are optimally positioned to lead in this space, but that doesn't mean that it's a SOF-exclusive activity, Crall said. It should be done with military partners, allies and the intelligence community, he said.
"If I were to pick a place to really be the genesis to move this, I would be looking to our special operators to do that," Crall said.
Sundwall said Special Operation Command's psychological operations specialists should be empowered to take on these challenges as part of the government's interagency information operations.
"We're not as effective when conversations don't take place early on to shape the local environment. And then the train has kind of left the station," he said.
"I've seen it work really well. I've also seen it work not so well," he added.
The State Department has "a robust interagency presence in this space. And we're stronger when we work together," Sundwall said.
The State Department's 183 missions overseas, the ambassadors, their country teams and their communication professionals are a strength that the department brings, he said. "And when they work hand in glove with SOCOM, great things can happen," he added.
Crall said the focus should be on geographical combatant commanders and local experts. Messages shouldn't be crafted in an office in Washington, D.C.
"Do you understand that environment? Do you speak the native language? Do you speak the number of dialects in that area? Do you understand anthropology, religion, history when it comes to context? Many of our messages that sound righteous to us fail miserably when introduced to very specific populations during different times," he said.
Who knows that audience better than those in the region — the combatant commanders, the ambassadors who are there and their staffs, and the intelligence community station chiefs, he added.
Meanwhile, Crall has seen a sharp decline in information operations skills in the military. Those who honed their craft at the end of the Cold War have retired.
"I've said goodbye to them years ago. They've gone on to their second careers, and many of them now are gone. We don't build information experts who have deployed and have experience in areas like we did even a decade ago," Crall said.
Both Crall and Sundwall said if the United States is to take on formidable opponents such as China and Russia in the war of ideas, it can't be done "on the cheap."
Crall said: "This requires an investment. It requires a purposeful investment with a real stable organization, and structure behind it. If it's a pickup game … and it's sporadic and it's not continuous, I think it is where we run into trouble," he said.
Sherrill said, "It's an area where I think we're lagging a little bit, and we really need to do more."
It was appropriate to focus on counterterrorism messaging, but that came at a cost, she said. And that was letting major rivals move ahead in the information operations space.
"I think of it twofold," she said. One is to make sure the American people don't buy into the disinformation campaigns state actors such as Russia are propagating.
The other is U.S. strategic messaging.
"How can we promote our ideals abroad? And how can we make sure that we are winning the war of ideas, and enforcing what we need to do without going into a hot war? ... How are we going to win those, vis-a-vis Russia and China?" she asked.
Crall said some of the needed investment in information operations can go toward technologies such as artificial intelligence.
"What can help us in this is automation. When it comes to looking at content, scoring content, sentiment, everything that's happening out in the web, we can really benefit from a thin AI layer on top of this," he said.
But there are no shortcuts when it comes to cultural expertise. There should always be a human in the loop when making decisions, he added.
Meanwhile, adversaries are beginning to use AI to craft messages, Crall said.
The CSET policy brief said AI and machine learning are poised to amplify disinformation campaigns that are used by state and non-state actors to "shape global opinions, sow chaos and chip away at trust."
Crall said: "A lot of that works. It's not perfect. It doesn't pick the right audience. It's not always constructed properly. And there are obvious things. But as they go, what they're doing, unfortunately, is they're learning. And those machines are learning. And they're getting smarter."
Sundwall said: "We can't do this on the cheap. … We need to get bigger, more robust presence. We need to be able to find ways into conversations with audiences that matter, wherever they're taking place."
Topics: Infotech