Questions for the Army's Open Architecture Approach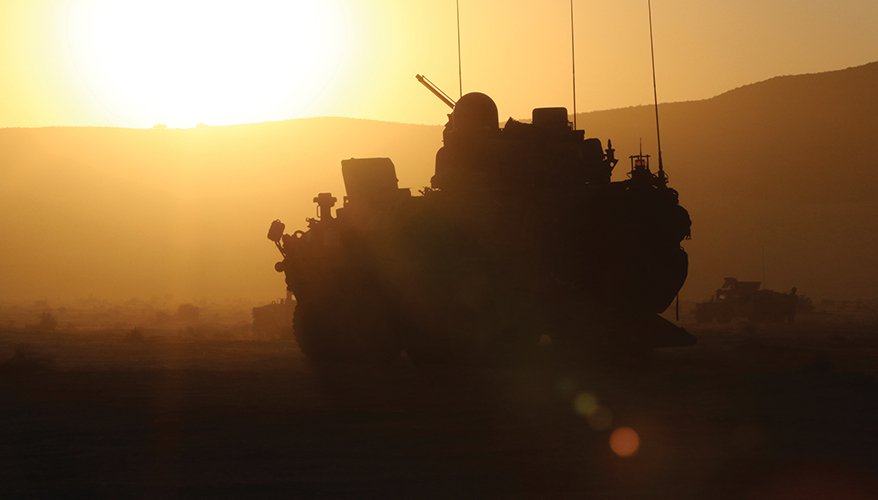 Army photo
The momentum surrounding CMOSS technology adoption continues to build.
CMOSS, which stands for Command, Control, Communications, Computers, Cyber, Intelligence, Surveillance, Reconnaissance (C5ISR)/Electronic Warfare Modular Open Suite of Standards, is one component of the Army's effort to modernize its communication and network architecture and increase its ability to introduce new technical capabilities to the force quickly.
By embedding networked capabilities such as radio and communication waveforms, mission planning and command applications, assured positioning, navigation and timing information, and electronic warfare tools onto cards that are inserted into a common chassis within a tactical or combat vehicle, the Army is moving closer towards a scenario where plug-and-play mission equipment exists.
The excitement surrounding CMOSS is understandable. When appropriately matured, open architecture technology has the potential to support a step-change in Army warfighting capability. As conceptually envisioned, CMOSS equipment should more easily enable multi-mission equipment sets, shorten technology development cycles, allow for continuous introduction of new capability, and significantly reduce sustainment costs and equipment downtime.
Reports from the Army's Network Modernization Experimentation event, also known as NetModX, suggest that small-scale, controlled experiments to test card prototypes showed promising results. The Army is capitalizing on the success of initial card tests and moving rapidly to field a common chassis prototype.
While momentum and early success is good, the Army must be careful not to let the euphoria of the technology's potential and confidence from successful demonstrations overshadow the very real challenges that still must be addressed. For the idea to succeed, the Army will need to collaborate closely with industry to incrementally move the technology forward. Moreover, for industry to continue to invest in CMOSS and CMOSS chassis development the way the Army requires, greater clarity is needed on the end-state and organizational dynamics of how such a chassis will be managed now and in the future.
Specifically, there are several critical organizational, technological and industrial base questions that must be addressed before a full CMOSS capability set can be fielded as part of the Army's Network Capability Set 25. Without greater clarity on how these efforts will be funded, what stakeholder or group of stakeholders will arbitrate technical decisions, how responsibility for configuration and chassis management will be defined, and what procedures will be used for managing future technological developments, industry cannot invest in advancing CMOSS tech with confidence.
Industry has been provided little guidance regarding what the technical plan for the CMOSS chassis will be when it is rolled out to the force as part of the capability sets.
To clearly weigh the merits of upgrading to a CMOSS-based equipment standard, the Army must first understand and communicate what, if any, existing vehicle communication systems are being replaced. The chassis, in its initial configuration, is expected to incorporate a radio card, single board computer, and an assured positioning, navigation and timing card.
What does this initial capability set imply about existing vehicle technology, and how should industry plan to manage technical integration?
Should industry assume that corresponding mission computers and tactical radios will be removed from the vehicle to accommodate the new chassis as this legacy technology is now redundant? If legacy sensors and line-replaceable units are not removed, how will existing vehicle communication and electrical architectures be required to change to adjust to the new infrastructure needs of a CMOSS-based system?
Moreover, for this endeavor to succeed, the Army will need industry to continue to push the technical maturation of CMOSS technology forward. However, industry can neither adequately plan for what capabilities may be required, nor invest with high confidence in capability development without a more precise understanding of what the technical end-state for a CMOSS chassis is envisioned to be and what boxes and capabilities it is likely to displace.
Meanwhile, there is funding uncertainty surrounding the effort.
The release of the president's budget request for fiscal year 2022 confirmed that the Army is entering a period of increasingly intense budgetary pressure. In the request, the Army saw a topline reduction of 0.9 percent in funding, driven by cuts to research, development, testing and evaluation, 7.6 percent, and procurement, 9.7 percent.
CMOSS chassis and card adoption will require significant investment to be deployed at scale. While important, it is unclear where such investment ranks within the hierarchy of the Army's many modernization priorities. While the current prototyping efforts are affordable, a large-scale technology insertion program will require major investment in an increasingly tight budgetary environment. Initial analysis indicates moving to an open architecture chassis will come at a considerable short-term cost premium to legacy technology solutions.
In the 2022 budget request, the program lacks a discrete funding line. Without long-term clarity on funding prioritization, target quantities, or price sensitivity, it is hard for industry to close the internal R&D business case necessary to accelerate the technical advancement the Army requires.
As such, there are several questions officials might consider with respect to funding and developing a CMOSS chassis.
Firstly, from where will resources come to fund this program and what other Army priorities might have to be sacrificed to make the chassis a reality? What does the deployment schedule for it look like and what production quantity can industry reliably plan around? Which program offices might be responsible for paying for the chassis? These questions will need thoughtful examination and the answers will need to be communicated to industry in a timely manner if this initiative is to succeed.
Meanwhile, there is no clear leader for the program.
The implementation of CMOSS seeks to offer operational benefits, enabling plug-and-play capabilities using components from multiple sources across programs of record. However, the benefit of such a modular open architecture system raises questions regarding the allocation of certain program management, acquisition and sustainment responsibilities.
Without a clear delineation of roles and acceptance from all relevant communities, the complex stakeholder landscape involving various program offices, science and technology community, and industry vendors creates challenges, especially when it comes to managing technical development and future upgrades.
Successful execution of CMOSS will require an unprecedented level of coordination among the CMOSS board of directors including, but not limited to, at least three program executive offices and the network cross-functional team that currently oversee joint strategy development, as well as the various industry vendors.
As the CMOSS chassis progresses through its lifecycle, the Army will need to consider and address an ongoing list of questions for its success. At the highest level, it will be important to determine who will own and manage the final integrated chassis solution.
Whether it be the Army, an industry vendor, or a consortium consisting of both the government and industry representatives, the program needs a central authority to oversee testing, qualify cards, manage configurations, and resolve system-level issues stemming from disparate components. For instance, when the precision navigation and timing program manager introduces a new CMOSS-compliant card, it is unclear who will be the defined chassis manager overseeing the card integration and compliance.
From a logistical perspective, each vehicle solution is bound to face technical and integration challenges. For example, what works on the Stryker may not work on the Joint Light Tactical Vehicle, and vice versa. Furthermore, the chassis with CMOSS-compliant cards may not work properly in general, pass electromagnetic interference certification testing, or survive maximum system-level operating temperatures.
What makes CMOSS attractive is the ability to rapidly insert technologies. However, the process that enables rapid technology insertion and resolves ensuing technical challenges has not been communicated nor clearly outlined.
Uncertainty remains around how the government seeks to address these considerations, and more importantly, who will be responsible for managing these system-level challenges. The questions thus far not only highlight the need for the program offices at the implementation level to negotiate roles, but also industry vendors.
How will the government ensure industrial base collaboration in instances where an industry vendor may be responsible for testing, qualifying and integrating competitor products? On the other hand, does the Army seek to fill this chassis manager role itself, and if so, how will the Army avoid similar challenges it has faced when serving as its own integrator in the past?
To make its open architecture vision a reality, the Army may wish to comprehensively study its approach and clearly define a process that outlines respective responsibilities, identifies the intended chassis manager, and encourages collaboration among the various government and industry stakeholders for the long-term success of the chassis and broader CMOSS implementation.

Matthew Breen is a senior director and Eunice Sohn is a manager at the consulting firm Avascent, where they advise clients in the aerospace and defense industry and provide research and analytical support for aerospace and defense industry clients.
Topics: Army News