EMERGING TECHNOLOGY HORIZONS INDUSTRIAL BASE
Balance Needed for High Skills Immigration Reform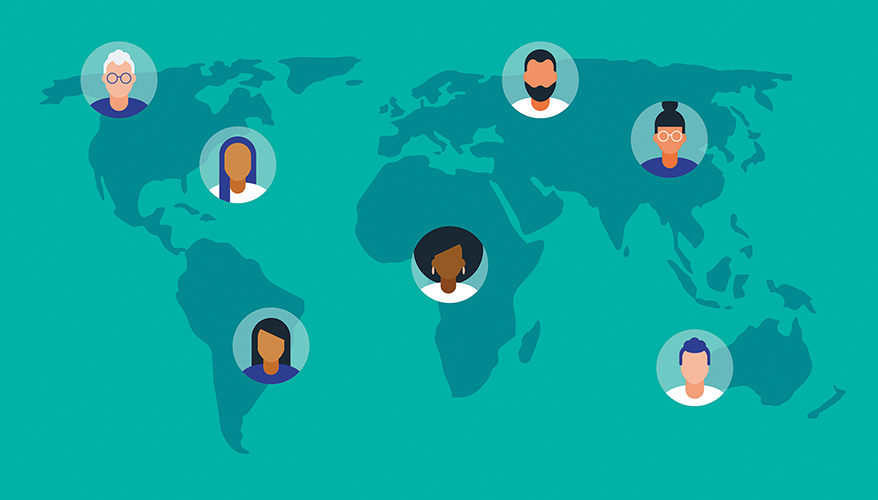 iStock illustration
The U.S. defense industrial base faces a critical science, technology, engineering and math talent shortage, exacerbated by an outdated immigration system.

As has been highlighted previously in this space and reiterated by national security experts in many fora, increasing "high skills immigration" is a critical national security issue. While the government and defense contractors struggle to hire new STEM employees, caps on available visas force thousands of foreign-born graduates of U.S. universities to return home rather than remain here.

Responding to calls for reform, advocates have proposed legislation to exempt all foreign citizens who have earned an advanced STEM degree at a U.S. university from numerical visa caps. However, a similar reform effort failed last summer when a nearly identical measure was left out of the China-focused competition bill, the CHIPS and Science Act.

Advocates are right to continue pushing for high skills immigration reform — but if these efforts do not address concerns raised during previous debates on this issue, new legislative attempts will likely fail as well.

Given the complex and sensitive nature of today's immigration debate, a broad reform design would be unlikely to succeed. A pragmatic look at immigration and the political context suggests that a more measured proposal, which navigates security and labor concerns, offers a better chance of successfully moving forward.

Some of the more sweeping reform attempts have failed to address legitimate growing apprehension about the Chinese Communist Party's attempted influence on, and espionage in, U.S. society. In the current political climate, a significant increase in the number of visas allowed without a corresponding expansion in robust security procedures is likely to fail as it does not present the sort of balanced approach that gathers consensus.

For example, some opponents of last summer's bill raised concerns that the Chinese government could use the additional visas to bring spies into the United States.

Some have even called for a total ban on admitting Chinese students to U.S. universities due to perceived systemic weaknesses in the vetting system, even though most Chinese students would remain in the country after graduation and provide much-needed high caliber support to our talent-strapped defense industrial base.

There is also skepticism in some circles about the value of cooperation between U.S. and Chinese companies. For example, several prominent lawmakers sought to increase security in the Small Business Innovation Research program due to worries about the Chinese government gaining access to technology. Other lawmakers have sought to prevent potential Chinese influence on U.S. consulting companies and universities.

Security-focused decisionmakers in Congress and the Pentagon are unlikely to support any program they deem ripe for Chinese exploitation. Thus, a politically successful high skills immigration proposal must be limited in size and scope and include explicit protocols and institutional capacity for identifying and preventing potential espionage.

While limiting the size of a STEM talent program is not ideal, advocates for reform can take solace that some foreign talent is better than no foreign talent, and increased security will help prevent other nations from exploiting U.S. openness and avoid incidents that would threaten the program's long-term political viability.

Previous reform measures have also failed because their broad scope invited criticism from an economic populist perspective. In some circles, immigration reform is attacked as an opportunity for "executives … to easily hire grateful, lower-wage foreign graduates," displacing U.S. workers. Similar criticisms have been made against increases in HB-1 visas to fill domestic labor shortages. Regardless of the STEM talent shortage, some segments of the political spectrum will be wary of an increase in the number of visas connected to high-paying jobs that could otherwise go to domestic workers.

Reform advocates should recognize these concerns and craft future proposals accordingly. To mitigate allegations of an overt "Big Tech" influence on the effort, advocates must clearly articulate that an increase in foreign talent will fill a gap critical to national security.

One option could be to require direct government or industry service in exchange for acceptance into the visa program. Such a system would help not only support national security but would make the program part of efforts to bolster industrial base capabilities rather than an attempt to depress domestic wages.

Similar programs, such as the Military Accessions Vital to the National Interest "service-for-citizenship" program, have been successful in the past. To that end, lawmakers recently introduced a similar program within the STEM Corps Act of 2020.

Advocates must also recognize that high-skilled immigration reform exists as part of a larger immigration debate. Some detractors argued the issue should be addressed in a broader immigration-related bill, suggesting that agreement might be crafted with some tradeoffs on other immigration policy issues. While safeguards against Chinese Communist Party exploitation and domestic wage depression are a good start, advocates may benefit from developing ideas for policy trades that are politically tenable for all concerned parties.

Despite the sensitivities that exist in today's political environment, policymakers can create a bipartisan proposal that leverages foreign talent for U.S. national security.

One of America's great strengths has been that the best and the brightest from around the world want to come here to study, and ultimately join, its free society. Absent a strong STEM talent pool, the nation will have increasing difficulties in its competition with China. High-skilled immigration reform must be pragmatic and bipartisan.

Ben Ackerman is an Emerging Technologies Institute research intern and an undergraduate student at Brown University.
Topics: Industrial Base, Legislation, International