ROBOTICS AND AUTONOMOUS SYSTEMS
Army Purchases Fire Control System to Counter Small Drones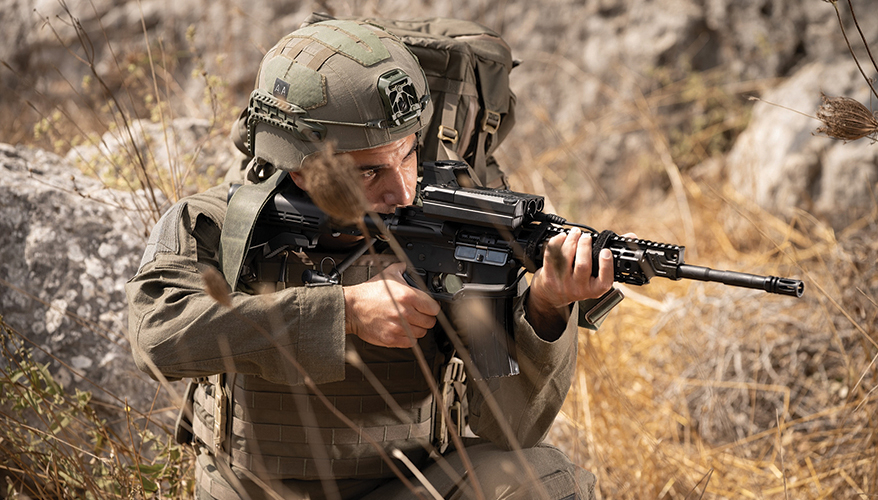 Smart Shooter photo
WASHINGTON, D.C. — With small unmanned aircraft proliferating on the battlefield, the Army has acquired a fire control optic that could give dismounted soldiers increased ability to combat drones.
The service's integrated fires rapid capabilities office under the Program Executive Office Missiles and Space awarded a contract to purchase Israeli-based Smart Shooter's SMASH 2000L fire control system, a company executive confirmed.
The 2000L is a rifle-mounted, "next generation fire control optic" and uses artificial intelligence, computer vision and advanced algorithms to locate and engage targets, Scott Thompson, the company's vice president of U.S. operations, said at the Association of the United States Army's annual conference in Washington, D.C.
"Once you engage the system, it does the ballistic calculation to the target — whether it's a ground target or an aerial target — and it will not release the round until it has [a] 100 percent solution on that target," Thompson said. "It's really easy, very user-friendly."
The system was originally designed to combat ground targets, but Smart Shooter realized it was an effective counter-UAS capability as well, he added.
"We can hit really, really small drones at about 170 meters with over 95 percent probability," Thompson said. "So we discovered … that it's a great counter-UAS weapon, and that's what the Army was interested in."
After the Joint Counter-small Unmanned Aircraft Systems Office confirmed through tests that the SMASH fire control system could provide a dismounted, kinetic counter-drone capability, the rapid fires office issued the contract.
The SMASH system is "agnostic to any weapon," Thompson said. "We want to be on any platform that's out there."
Smart Shooter is "interested" in seeing the system used with the Army's Next-Generation Squad Weapon, he said.
Meanwhile, the Marine Corps Rapid Capabilities Office is also evaluating Smart Shooter's systems and conducted live fire tests with the SMASH 2000L in early August, he said.
"We're kind of expecting that the Marine Corps is going to follow what the Army just did for dismounted [soldiers]," he said. "It's a very simple, low-cost, easy solution for drones."
Topics: Robotics and Autonomous Systems, Robotics