I/ITSEC NEWS: Valley of Death Isn't 'That Big of a Problem,' Military Official Says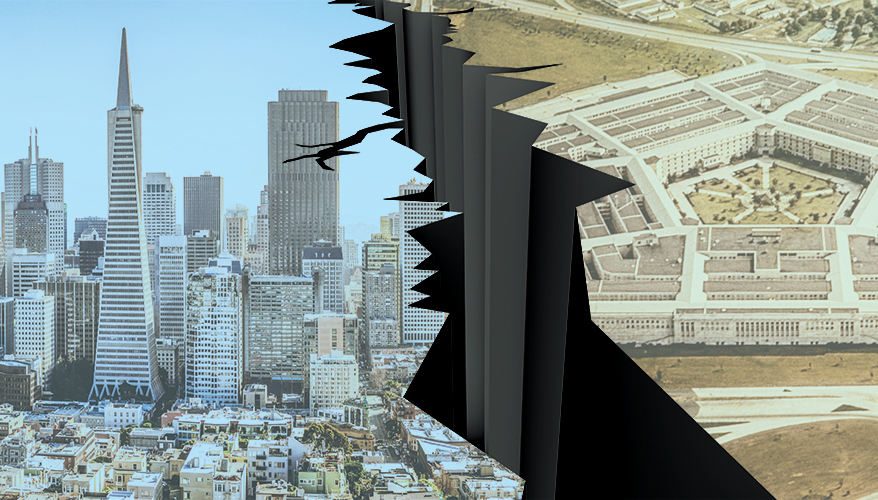 iStock photo-illustration
ORLANDO, Florida — Defense acquisition so-called "Valley of Death" is more branding than bite, an Air Force official said Nov. 30.
The Valley of Death refers to how many defense technologies fail to transition from prototypes into actual products for the military because of the Pentagon's bureaucracy. However, the time it takes to evaluate a prototype is an essential part of making sure the right technologies get to warfighters, said the commander of the Air Force Life Cycle Management Center Lt. Gen. Shaun Morris.
"I personally think the Valley of Death has a branding problem," Morris said during a panel discussion titled "Accelerating Innovation to Bridge the Valley of Death" at the National Training and Simulation Association's annual Interservice/Industry Training, Simulation and Education Conference in Orlando. NTSA is an affiliate of the National Defense Industrial Association.
"I really don't actually think that it's that big a problem, from the perspective that there is a phase in the innovation cycle that requires us to do capability development planning to really assess between on one side, innovation, and the other side, the things that we scale."
Leaders at the Defense Department have acknowledged the phenomenon in the past, citing it as a barrier to entry for many startups and other nontraditional companies with critical technologies the Pentagon needs. In response, the department has launched multiple initiatives aimed at expanding its innovation base to bring those companies into the defense space.
But technologies need to be tested and applied to the service's problems to ensure they provide the necessary solutions, and that evaluation process takes time, Morris said.

"You have to understand what your problems are that you're trying to solve. You need to understand what the technology is, and you need to be able to align those two things together," he said.
Not becoming part of a program of record doesn't mean the technology itself is bad, Morris added. The Air Force and other services have to ensure the prototype works for them.

"The goal here isn't to more rapidly field technology faster," he said. "The goal is to leverage technology faster to field capability for the warfighter."

What makes the defense market challenging is that those who buy the technologies aren't often the ones who are going to use the technology in the field, said James Geurts, a former service acquisition executive for the Navy, Marine Corps and Special Operations Command.

"In [a] commercial market, it's about customer fit," Geurts said. "You have something a customer's willing to buy for the price that you're showing them. The challenge in [the] federal space, you've got [to have] both customer fit and buyer fit."

What the services can do better is "compress" that gap and make those two stages of acquisition more closely aligned, he said.
"The secret at SOCOM wasn't that we did contracting faster or that we did acquisition faster, it was how we tried to put those steps much more in parallel," Geurts said. "The squadron that's going to deploy is the squadron that does the operational tests, because … they can train as they're doing the operational test, then figure out what they really need, and then you can go downrange."

The Defense Department and industry must continue building and strengthening connections with one another instead of using the Valley of Death as an excuse, he added.

"We've just got to build the network, leverage the network, exercise the network," he said. "And that's, I think, how we get away from creating these false things called Valley of Death, or risk aversion. I mean, we like to give things names as excuses … let's get out of that business."
Topics: Acquisition, Test and Evaluation, Defense Department