JUST IN: Emerging Tech Essential for Logistics in Contested Battlespace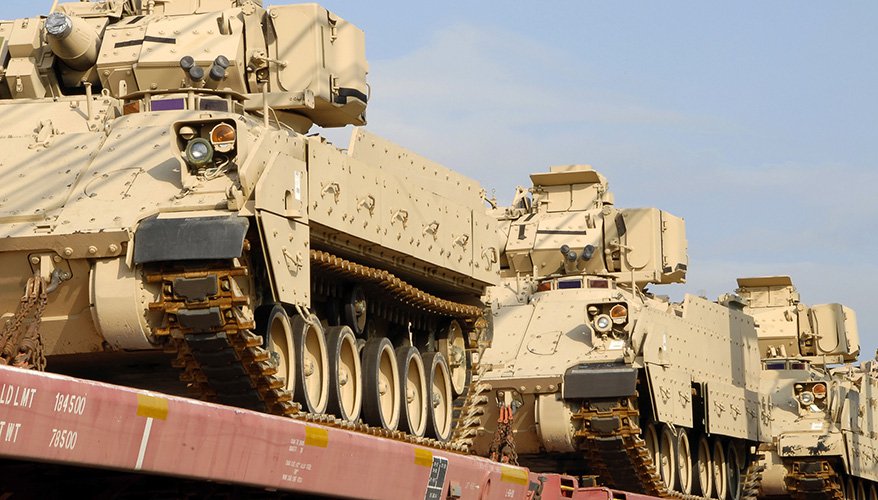 iStock photo
WASHINGTON, D.C. — As the Defense Department looks to build a joint force capable of operating in a contested logistics environment, it must harness advanced technology to address this challenge, officials said.

According to the 2022 National Defense Strategy, "The most comprehensive and serious challenge to U.S. national security is [China]'s coercive and increasingly aggressive endeavor to refashion the Indo-Pacific region and the international system to suit its interests and authoritarian preferences."

Given China's rapidly increasing military capability and the vastness of the Indo-Pacific, the region presents a unique logistics challenge in a potential conflict, the deputy commander of U.S. Indo-Pacific Command Marine Corps Lt. Gen. Steve Sklenka said.

"We're going to be operating in an environment unlike anything any of us have ever experienced," Sklenka said during a panel discussion hosted by the National Defense Industrial Association and the Institute for Defense & Business Nov. 9.

"We're talking about something that's going to have casualties at a rate much more significant than what any of us have ever experienced," he said.

To fight in the Indo-Pacific, the United States must have "a resilient force [that] can take a hit, it can absorb that hit and it won't be a catastrophic hit," Sklenka added.

In the National Defense Strategy, the Defense Department said that the ability to securely and effectively provide logistics and continue operations "in a contested and degraded environment, despite adversary disruption" is a key priority as it develops the future force.

To have this capability, the department must do a better job utilizing technology such as artificial intelligence in logistics planning, said Undersecretary of Commerce for Industry and Security Alan F. Estevez.

"If we're not thinking about how we use AI in … logistics, then we are missing the boat," Estevez said. "We need to start thinking about how we're going to pull data and use the data that we have … we need to be more agile on how that data is used, so that we're not pushing stockpiles forward or waiting for a pull forward, that we are more dynamic in how we resupply forces on the battlefield."

Applying data correctly can have a significant impact on logistics operations, President of SparkCognition Government Systems Logan Jones said.

"The ability … to derive insights — true, actionable insights — depends on robust quality data systems," he said, going on to say it requires "dedication and focus to leverage the information and data you have and drive specific actionable insights to those who need it."

Sklenka pointed to the trilateral AUKUS agreement between the United States, United Kingdom and Australia as a key enabler for developing technologies that can aid logistics in the Indo-Pacific.

While much of the focus regarding AUKUS has been on the development of nuclear-powered submarines for Australia, Sklenka said he is "most … hopeful" about the partnership's other line of effort to develop "emerging technologies."

"All of our friends will benefit" from these technologies, he said. "While the United States has long been the leader in developing emerging technologies, we no longer have sole purview of understanding knowledge of those areas. And so we have other countries out there and other sources of intellect and innovation that we can tap into and work together with."

The emerging technologies being developed as part of AUKUS include quantum computing, man-machine teaming, machine learning and autonomous and semi-autonomous vehicles, Sklenka said.

Having semi-autonomous and autonomous vehicles "will do wonders" in "enabling a resilient force, helping with distribution to equip a widely dispersed force," he added.
Topics: Logistics, International, Emerging Technologies