Ukraine Called the First 'Broadband War'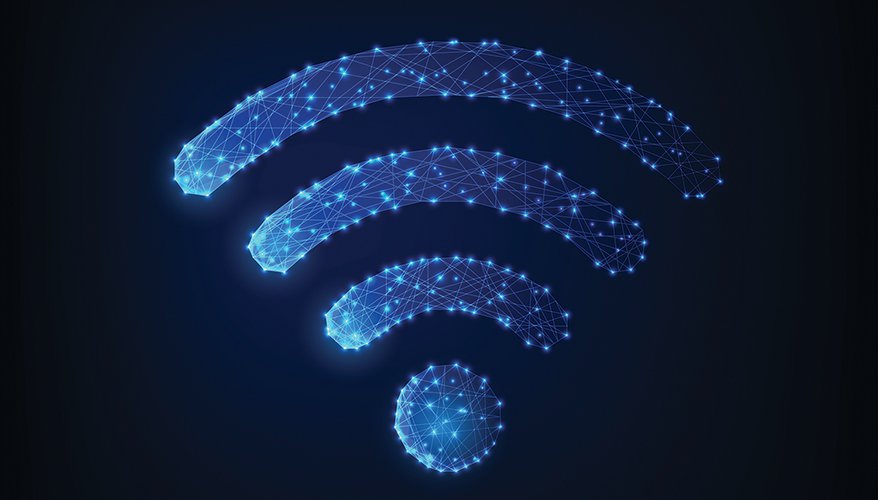 iStock illustration
ABOARD THE HMS QUEEN ELIZABETH — The Atlantic Future Forum is perhaps one of the more unique annual security conferences.

Now in its fifth year, the forum is held aboard one of the United Kingdom's aircraft carriers. There are rows of chairs, a small stage, an impressive audio-visual system and about a dozen industry booths, just like a regular trade show.

The major difference is that it takes place in the hangar below deck where helicopters and jet fighters are normally kept.

The invitation-only event is the brainchild of Lord Sedwill, former NATO diplomat, cabinet secretary and national security advisor to British prime ministers. This year was the second time it was held in New York Harbor. Annapolis, Maryland, and Portsmouth, United Kingdom, have also hosted. Organizers announced that it will be held in a European port next year.

It is an opportunity for the Royal Navy to practice a bit of public diplomacy and for defense and security thinkers to focus on the bilateral security ties between the United States and United Kingdom.

It is also a fascinating experiment. There was no Wi-Fi or wireless connectivity below deck, and participants are stuck aboard the ship until a ferry arrives late in the day.

Their smartphones rendered useless, participants were forced to actually pay attention to the keynote speeches and panel discussions.

Naturally, the war in Ukraine was a major topic.

Among the many thought-provoking discussions was a "fireside chat" with two men with very different backgrounds, both of whom had recently visited Ukraine.

One was an active-duty military officer: British Army Gen. Sir Patrick Sanders, chief of the general staff. The other, a one-time "captain of industry," former chairman and CEO of Google, Eric Schmidt.

The first impression Schmidt had during his trip to Kyiv was the train from Poland. He assumed in the middle of a war it would be a rough journey. Instead, the luxurious new train featured 200-megabit Wi-Fi connectivity.

"For the Americans, try that on Amtrak," he quipped.

That connectivity in the train would serve as an example of what he discovered: a wired, tech-savvy nation ready and able to use information age tools to fight back against a powerful aggressor.

"I was really impressed that this was the first broadband war," Schmidt said.
One of the Ukrainian government's first actions as Russian forces gathered on its borders was to do away with bureaucratic rules on what could be stored in the cloud.

Servers are targets, and if the country was overrun, essential data could have been lost.

Next, Elon Musk assured connectivity to the outside world by donating thousands of terminals connecting to SpaceX's Starlink space-based broadband system, ensuring Russia couldn't cut Ukraine's internet off from the world.

"He's a real hero in all this," Schmidt said, although he noted there were other U.S. and U.K. companies that stepped in to assure Ukraine kept its connectivity.

This paved the way for what has been called "tweets against tanks."

Schmidt described in detail how any Ukrainian — combatant or noncombatant — can take a picture of a tank or other military target with their smartphone, then send the photo along with the geospatial data over a purpose-built app to the ministry of defense where analysts look it over and decide whether or not to target it — all made possible by broadband, of course.

"It's a completely different way of running a war," Schmidt said.

The new form of broadband war is going to include cloud services and satellite-based communications, which is protected from jamming, he said.

The career officer Sanders had a slightly different take. In many ways, the Ukraine war is "regressive," he said. "There are elements to it that look no different than in the 1960s and 1970s," he said. It has degenerated into a war of attrition, he added.

Yet, overlaid on this traditional, bloody war is what a military can do to use digital technology to gain an upper hand, he said. The flat network — which lacks a hierarchy — that uses social media and the app for targeting is one example, he said.

"Right now, you're seeing how you can combine that sort of innovation and creativity with the stuff that will never change in warfare — close combat, attrition, mass" effects, he said.

"It hasn't been decisive, but what it has allowed [Ukraine] to do is to fight in a way that avoids a symmetrical fight, so they can take much more indirect approach," Sanders said.

For Schmidt, who served as an advisor to the U.S. military for five years, decentralization is another key lesson learned. The use of inexpensive drones shows that the United States is too focused on exquisite, high-tech platforms. He would rather have 100 drones than a jet fighter.

"It's centralization versus decentralization and decentralization is your friend in war because it means you have less failed points," Schmidt said.

Nevertheless, what worked for the Ukraine may not be applicable to other conflicts, such as a China scenario, Sanders warned.

"I need a system that is resilient," he said.

"But how do you design that in a way that doesn't lead you to having a symmetrical fight with a very, very high-tech adversary?" he asked.

"I'm not sure I can see a way through that," he added.
Topics: Infotech, International, Battlefield Communications