I/ITSEC NEWS: U.K. Army to Test Cloud-Based Simulation in the Field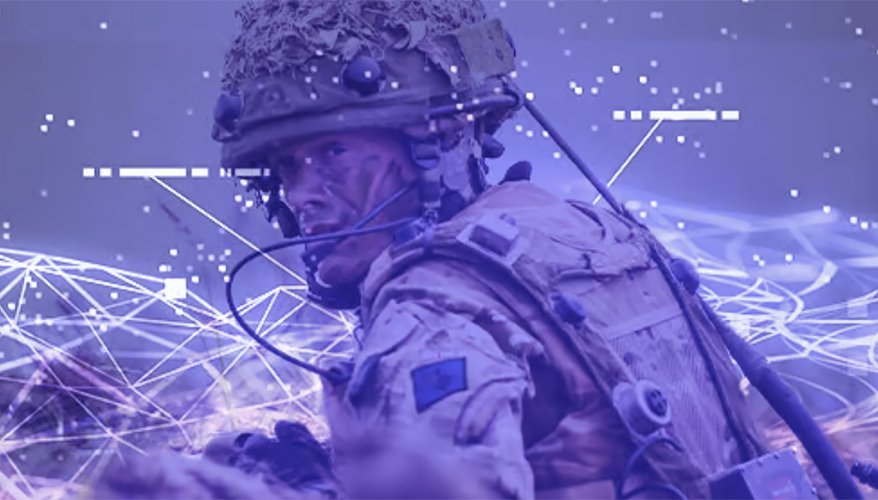 Hadean image
ORLANDO, Florida — The metaverse startup Hadean will work with the U.K. army to expand testing for its virtual training environment, officials said Nov. 30.
The startup announced an expansion of their contract that will take Hadean's cloud-based virtual training platform into a live exercise to see how the technology performs in an austere environment. The exercise in Kenya is designed to help the British army develop requirements for its Collective Training and Transformation Programme, a 600-million-pound initiative to modernize training with live, virtual and constructive systems.
The army's contract with Hadean initially focused on assessing whether cloud technology could handle a training simulation.
"The big benefit for us was to prove that cloud distributed simulation could work and be a solution for collective training," said Hannah Smith, synthetic project officer with the British army. She spoke on the sidelines of the National Training and Simulation Association's annual Interservice/Industry Training, Simulation and Education Conference in Orlando. NTSA is an affiliate of the National Defense Industrial Association.
The army used Hadean's technology to demonstrate that a cloud solution can support training in disparate locations with data from multiple sources, she said. "We've used real training data there. … We took it from sources, and there has been challenges. There's always going to be lag. There's always going to be refresh rates."
She noted the technology that will be used in Kenya has a higher refresh rate.
"Some of the soldiers will also have multiple systems on one person," she said. "So, looking to see how they marry up that data as well will be really positive."
The CTTP will send out a request for proposals in early 2023 and will be looking to contract with a training service provider who will then explore the virtual universe to put together the best training environment, she said.
Hadean began in the gaming industry and broke records for the most players online, said Mimi Keshani, co-founder and COO of Hadean. The company believes that the next version of the internet is going to be 3D — a metaverse by another name, she said.
"And with that in mind, we built a number of application libraries that are very spatially focused, so make spatial computing easier," she said. "But what we kind of noticed was actually what is an immersive entertainment environment is just a synthetic training environment with different data."
Hadean's first venture into the defense world was a project with CAE, she said. "And [that] helped us see the technologies that we've built and pioneered in other industries are incredibly relevant to what we're trying to do in the defense and government space."
There are several challenges that come with hosting a series of federated simulators on a single environment, she said. "What's interesting here is we have real training data to deal with. But what we were trying to do is create a synthetic environment that represents that information that we can then train from asynchronously."
If the data is incomplete or poorly structured, it can be difficult because "it doesn't all talk the same language," she noted.
"So, you could find a way of first creating that single, complete picture," she said.
With the interoperability layer in place, the next challenge is to handle the vast quantities of real-time data. "So, having the ability to scale that server capacity, that's sort of what our infrastructure is really good at," she added.
Hadean has not decided yet about how it will participate in CTTP after the completion of the Kenya exercise and the current contract, Keshani said. However, the company is hopeful that its work so far will inform the requirements going forward.
"I think what's really impressive about the way CTTP have gone about this — as opposed to some of the other programs — is they're breaking off small chunks and testing requirements as they go," she said. "Now, that's how you build great software. So, we're really pleased to see it and be a part of it."
In addition to announcing the expanded contract and demonstrating the simulation, Hadean announced an expansion of its partnership with Microsoft. According to a press release, "the new relationship will see Hadean's metaverse infrastructure integrated with Microsoft Azure" to "provide scalable, interoperable, and secure cloud-based military training capabilities."
Topics: Infotech