I/ITSEC NEWS: Naval Aviation Ground Mishaps Have 'Gone Through The Roof', Official Says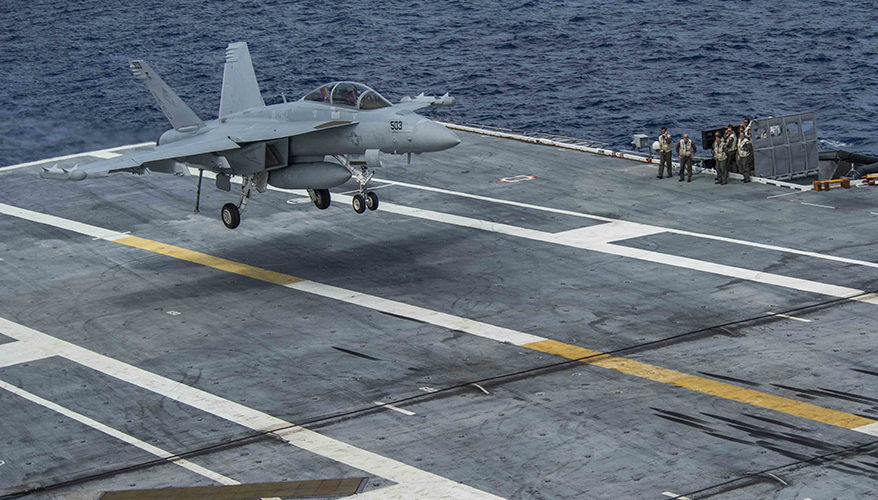 Navy photo
ORLANDO, Florida — The Naval Air Forces are working to address significant safety concerns both in the air and on the ground, the commander of the enterprise said Nov. 30.

Earlier this year, all non-deployed Navy aviation units were directed to conduct a safety pause following a series of crashes involving Navy aircraft. The Marine Corps also issued a single-day stand down for all Marine Aircraft Wing units as a result of the incidents.

"[2021] and [2022] have been difficult years for us when it comes down to the numbers," said Vice Adm. Kenneth Whitesell, commander of the Naval Air Forces. "When it comes to the cost of the platforms and the replacement pieces, when we go out and crunch and do stuff to the platforms, the cost has gone through the roof — almost two to three times what it's cost us over the previous year."

In particular, ground mishaps — such as ground safety equipment "crunching aircraft" and taxiing accidents — have "gone through the roof," Whitesell said during a panel discussion at the National Training and Simulation Association's annual Interservice/Industry Training, Simulation and Education Conference in Orlando. NTSA is an affiliate of the National Defense Industrial Association.

"We've got some self-inflicted wounds here that we've had focus on … over the last year as we now work with the [Naval Safety Command] and transition into accurate assessments on where the risk is," he said.
The COVID-19 pandemic, which also lead to staff cuts, had a noticeable affect on safety training and oversight, Whitesell said.

"[Coming] out of the COVID environment, where we told everybody to separate the individuals — we'll pass the information over electronic means, the flight schedule, the plan of the day. Now we bring everyone back together again, it comes down in some cases [to] just simplicity of chiefs, division officers, branch officers, showing those young folks — showing all of us — what right looks like," he said.

"The lessons that we learned from reading reports and understanding where mistakes were occurring and having that oversight piece that was part of our culture, we drifted a little bit in that culture over the last two years," he added. "The numbers are not great right now."

Reporting and visibility of safety mishaps has increased, Whitesell said, but there is still a lot of work to do.

"It's been my focus area," he said. "While the warfighting piece seems to be on the track, the safety side of the house … we've got some learning to do," he said.

"We've got a plan that we are executing right now and moving out with that," he added.