SOFEX NEWS: Colt Enters Deal to Manufacture Small Arms in Jordan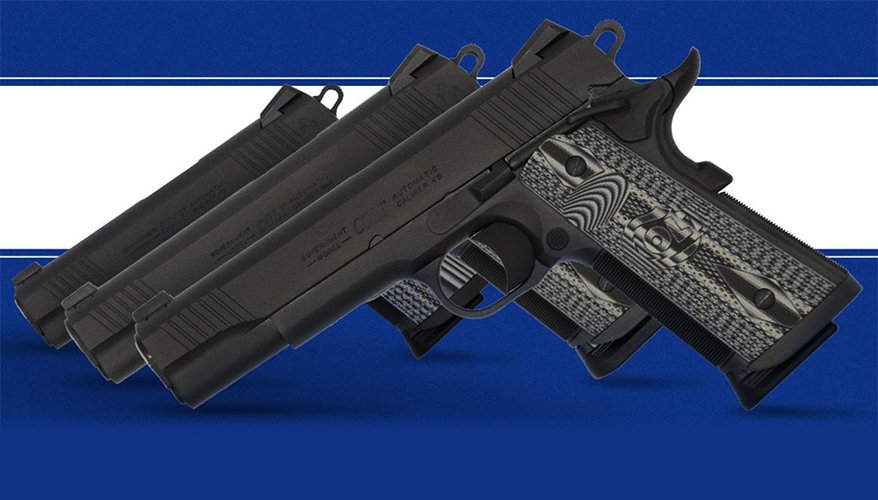 Colt photo
AQABA, Jordan — Colt's Manufacturing Co. LLC, one of the United States' oldest and most venerable small arms makers, has inked a deal with a Jordan-based company to co-produce hand guns and rifles in the kingdom.

Colt and Jordan Armament and Weapon Systems (JAWS) signed a memorandum of understanding Nov. 2 on the sidelines of the SOFEX conference in Aqaba, Jordan.

"This cooperation is expected play a key role in Jordan Design and Development Bureau's efforts to develop a sustainable and self-sufficient defense industries sector in the Hashemite Kingdom of Jordan by supporting the localization of defense products manufacturing," a statement said.

Jordan Armament and Weapon Systems is a subsidiary of the Jordan Design and Development Bureau, a government-owned research and development agency operated by the Jordanian Armed Forces.

West Hartford, Connecticut-based Colt's history dates back to 1836 when Samuel Colt received a patent for his version of a revolver. It suppled the U.S. Army with small arms for almost a century and half, but fell on hard times over the past decade, eventually declaring Chapter 11 bankruptcy. It is now owned by a Czech holding company.

Shaman I. Abdallat, head of sales and commercial activities at the Jordan Design and Development Bureau, told National Defense that Jordan will seek Colt's expertise in making its small arms lighter. That includes handguns and rifles.

"Colt is one of the most famous names in small arms," he said. The company will not only help set up a manufacturing facility in Jordon, it will assist in marketing the weapons throughout the Middle East, he said.

The joint venture is due to get underway in January, he said. The products will carry both the Colt and JAWS brand names, he added.

Abdallat recommended that other small arms manufacturers follow Colt's lead and find partners in the region rather than engage in foreign military sales that can take years to deliver the goods.

"Eastern European arms makers and China are selling weapons cheaper than any country — especially China," he said. An Eastern European made AK-47 assault rifle, for example, might sell for $600 and a Chinese version for $300.

Of course, U.S. made small arms are higher quality, but many military customers in the Middle East and Africa have reduced defense budgets and want lower prices as well as quicker deliveries, he said.

"American companies must cooperate in the Middle East and Africa and go into joint ventures to keep a foot hold in the market," he said.

Colt representatives could not be reached for comment.
Topics: Global Defense Market