Reined-In Army Futures Command Moves Out Under New Leadership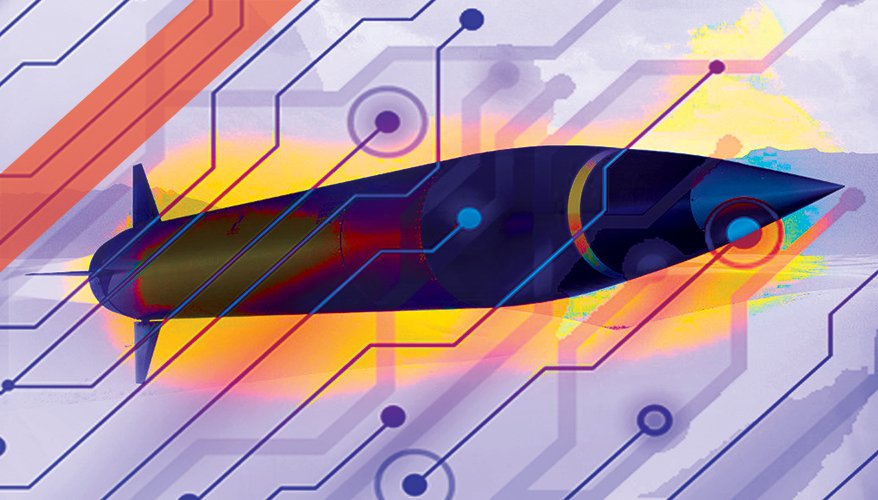 Photo-illustration, Defense Dept. photos, Lockheed Martin photo
In early 2022, the future of Army Futures Command was uncertain. Launched in 2018 at the urging of then Army Chief of Staff Gen. Mark Milley, the new organization was intended to be a one-stop shop for all things modernization.

The initial priority areas were: long-range precision fires; the next-generation combat vehicle; future vertical lift; network command, control, communication and intelligence; assured position, navigation and timing; air and missile defense; soldier lethality; and the synthetic training environment.

While the command drove progress on those initiatives — many are in the process of fielding in fiscal year 2023 — there was plenty of friction, especially with the acquisition community that felt the new four-star command had too much power of the purse. The retirement of its commander in December 2021 and the search for a new leader created an opportunity to reassess.

This spring, Army Secretary Christine Wormuth issued a memo intended to clarify the pecking order in Army modernization. The May 3 directive said while the creation of AFC "was an essential step in accelerating our modernization efforts," the directives issued when it was established "created ambiguity regarding the primacy of acquisition authorities."

The new directive stated that the assistant secretary of the Army for acquisition, logistics and technology is responsible for the supervision of acquisition, logistics, sustainment and technology matters, including oversight of research and development and the acquisition workforce.

Under the new guidance, Futures Command "is responsible for force design and force development and is the capabilities developer and operational architect for the Army." Furthermore, the memo rescinded the previous designation of the commanding general as the leader of the Army modernization enterprise and the authority for "aligning resources to priorities."

Some in Congress were still not satisfied by the revised guidance. Both the House and Senate added language to the 2023 National Defense Authorization Act requiring the Army to submit a "plan that comprehensively defines the roles and responsibilities of officials and organizations of the Army with respect to the force modernization efforts of the Army."

As Congress has yet to finalize the 2023 NDAA, it is unclear whether matter of the command's authorities, responsibilities and relationships with the other offices and commands is settled.

In the meantime, the organization is plugging away under new leadership. Gen. James Rainey took over the Austin-based command in October. He participated in panel discussions at the Association of the United States Army annual conference in Washington, D.C. a week after taking charge.

"We've been directed to transform the Army on a sustainable, strategic path to [a multi-domain operations]-capable Army while maintaining combat-credible, ready forces every single day in between," he said.

It's about continuing to be the best Army, he said, and meeting the mandate to deliver the Army of 2030 on a sustainable, strategic path.

"So, sustainable … we don't have unlimited resources, so we've got to make smart decisions," he said, which means living within the budget constraints set by Congress.

The strategic guidance comes from the new National Defense Strategy, National Military Strategy and from the secretary and chief of staff of the Army, he said.

In terms of the path, the approach is to start with an objective and plan backward from there, he said.

"We won't get it 100 percent correct but having a 70-80 percent idea of where you want to be in 2030, modifying that year over year," he said. "And we're going to make some hard choices."

That means divesting some things that the Army acquired during the two decades of counterinsurgency warfare so it can develop new capabilities, he said.

"We've got to get back to an era of missile defense, to include counter-UAS capability. We accepted risk. We have to put that back into our formations," he said.

"Long-range precision fires are one of our premier efforts, and we're doing very well in that," he said. "But if you look at what's going on in Ukraine, conventional cannon artillery matters, right? Rifle squads matter. Tanks and tank platoons and tank companies matter.

"So, we got to sustain some of our stuff, accept some risk and add new capabilities, and that's all part of Army 2030," he said.

The war in Ukraine is factoring heavily into how Futures Command is looking at modernization and the path to 2030, he said.

"We have to be careful about saying we've learned something yet," he said.

He noted that there is a formal lessons-learned process to go through, and the Army also needs to be careful about confirmation bias.

One of the biggest takeaways is the importance of personnel, he said.

"It is very clear that the person that has the soldiers … that have the skill and the will to fight is going to win a tough, nasty fight," he said. The Army's professional noncommissioned officer corps is a "superpower" that the Russians do not have, he added. Ensuring the Army has the best people and best training and equipment for those soldiers will be an ongoing priority, he said.

Ukraine is also showing that the Army must come to grips with "fighting under continuous observation," he said.

While the Army has some capabilities to disrupt enemy surveillance, "you're going to have to figure out how to fight when the enemy can see you," he said.

"It's about contested logistics," and sustaining forces in a high-end fight against near-peer adversaries. "There's a lot to sustaining that," including getting ammo, fuel, parts and other supplies out to warfighters "at the very edge of a very lethal, complex and dangerous battlefield," he added.

"You're not going to be able to pile up things. You're not going to be able to build [tactical operations centers]," he said.

If he were training anyone below the brigade level, he'd be instructing them to figure out how to "fight out of turrets and underneath ponchos and rucksacks," he said.

"How are we going to take all the high-tech stuff that we know we need and deliver it in a way that doesn't require you to stop, hold still or pile up more than a couple vehicles?" he said.

"So, we're going back and looking at things where, I personally hesitate to say learning, I think we're observing things in a very complex situation that has potentially a long way to go," he said. "But as we pick those observations, our systems are agile enough, both on the material side, the doctrine side."

Futures Command is also learning from Central Command and Indo-Pacific Command as well as allies, he said. All that input is feeding how it builds Army 2030 and develops concepts for Army 2040, he said.

While modernization usually implies technology — new weapons and platforms — it also includes doctrine, he noted. It is working with Army Training and Doctrine Command on what the future force needs to look like in terms of structure and approach to warfighting.

"We got to be able to tell TRADOC what kind of leader attributes and leader skills and things. We ought to be able to write requirements documents that include human things, so that they can bring the power of their enterprise to bear in support," he said.

One of the takeaways is that the Army needs to return to a division-centric focus, he said.

"The large-scale combat ops against a peer threat — the amount of complexity, speed, violence, chaos — leads us to the conclusion that our great brigade combat team commanders are going to be wholly consumed with winning the fight they're in," he said. "You're not going to be able to sit still and plan two days later, right?"

Hence, brigades will need to focus on the day-to-day fight while divisions provide logistics, intelligence and networks, he said. During the years of counterinsurgency, it made sense to push enablers to the brigade level, but the fight has changed.

"So, what we need now is our division commanders … to have those capabilities to make sure the brigade commander, who needs it when he or she needs it, has the fires massing, artillery," he said. "We're never going to have enough protection assets — they better be at the right place at the right time."

The size and span of Army 2030 formations will decrease, he said. "And that's a good thing. There are a lot of reasons to get the leader-to-led ratio down inside our formations and let our leaders make sure they deliver the quality of leadership they need."

Formations need to get smaller to improve survivability and mobility, he said. "We got to get way more protection in there, and we got to be able to do more killing with smaller formations than we can do now."

Getting to Army 2030 will require close coordination with other entities like TRADOC, Army Forces Command and the assistant secretary for acquisition, technology and logistics, he said.

While there are a range of challenges and problems to address on the road to 2030, one thing runs through much of it: the need for a robust network that can connect sensors to shooters to sustainers. Although he didn't state it as such, that is the essence of the Defense Department's joint all-domain command and control, or JADC2, initiative.

"I'm going to go through a very deliberate phase, but I think our modernization priorities are right," he said. "War it's not a simple thing. It's hard to put your finger on one thing. I'm almost certain that we've got to have a joint network at speed and scale that's compatible with our partners across the joint force.

"That kind of makes it really hard to do any of the other things we visualize if we don't bring that to bear," he said.
Topics: Army News, Acquisition, Logistics