GOVERNMENT CONTRACTING INSIGHTS MANUFACTURING
White House Pushes Domestic Manufacturing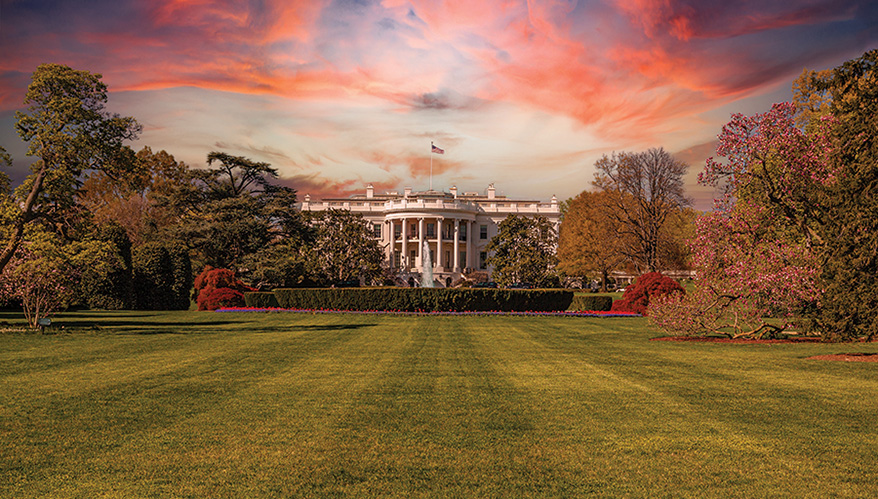 iStock photo
On Sept. 19, the Government Services Administration issued a request for information regarding domestically manufactured solar photovoltaic panels and systems, as well as system installation. Responses are due Nov. 18. The RFI's emphasis on U.S. manufacturing and clean energy technology is no accident. Rather, it is a natural result of the Biden administration's intense focus on these policy areas.

The administration jumpstarted clean energy efforts in the procurement space in December 2021, when President Biden issued Executive Order 14057, "Catalyzing Clean Energy Industries and Jobs Through Federal Sustainability."

That order directed government to "transform federal procurement" and adopt sustainable practices, with the ultimate objective of net-zero emissions by 2050. To achieve net-zero emissions, the executive order and an accompanying federal sustainability plan set various policy goals, including an initiative to develop onsite "carbon pollution-free electricity" generation — defined as energy produced from various resources that generate little or no carbon emissions — for federal facilities, as well as an initiative to enter into power purchase agreements with carbon-free producers.

The administration's prioritization of clean energy has been mirrored by an equally intense focus on domestic manufacturing. In January 2021, President Joe Biden issued Executive Order 14005, "Ensuring the Future Is Made in All of America by All of America's Workers." That order was targeted at strengthening existing domestic preference laws, including by establishing a new Made in America Office to oversee domestic preference requirements in federal procurements and by issuing an updated final rule increasing both the domestic content threshold under the Buy American Act and the price preferences for qualifying products.

The Office of Management and Budget formally established a Made in America Office in April 2021, and the Federal Acquisition Regulatory Council subsequently issued the requested Buy American Act final rule in March 2022, which increased the domestic content threshold and established a framework wherein "critical" items would receive a higher price preference. The government reserved identification of those critical items for a subsequent rulemaking.

Other policy directives have focused on incentivizing domestic production. In June 2022, the administration invoked the Defense Production Act to accelerate domestic production of clean energy technologies, including "solar panel parts like photovoltaic modules and module components."

The Department of Energy is implementing that directive and recently issued a request for information seeking public comment on how the production act could best be used to accelerate domestic production of clean energy technologies. Comments are due by Nov. 30.

As it invoked the Defense Production Act, the administration implemented two additional changes to support the domestic solar manufacturing industry. First, it directed the government to enter "Master Supply Agreements" for "domestically manufactured solar systems to increase the speed and efficiency with which domestic clean electricity providers can sell their products to the U.S. government."

Second, it directed the government to establish "Super Preferences" to "apply domestic content standards for federal procurement of solar systems, including domestically manufactured solar photovoltaic components, consistent with the Buy American Act."

The Government Services Administration's latest RFI is another boost for the domestic photovoltaic industry. The RFI indicates that the government intends to use information collected from industry to develop a photovoltaic procurement strategy and a standard for use in future solicitations — including solicitations for power purchasing agreements, energy savings performance contracts, utility energy service contracts, solar array development contracts and other acquisition vehicles.

The RFI also demonstrates how the administration's domestic manufacturing and clean energy policies interact with regulatory changes recently enacted into law by Congress.

For example, the RFI requests information regarding how U.S. manufacturers monitor compliance with the Uyghur Forced Labor Prevention Act. The act took effect in June 2022 and places strict limitations on goods produced in the Xinjiang region of China. This restriction has particular significance to the domestic solar industry, since the region is a major source of polysilicon, an essential material for solar modules. As such, the RFI directly asks whether the implementation of the act helps or hinders domestic manufacturing.

At the same time, the RFI asks contractors about their ability to comply with domestic content thresholds. This includes the new higher thresholds imposed through Executive Order 14005 and the subsequent March 2022 final rule. It also includes the infrastructure-related domestic content requirements enacted by Congress in the Infrastructure Investment and Jobs Act.

At a higher level, the RFI also seeks information about the tradeoffs that would be made if the government were to adopt a stronger preference, or "Super Preference," for domestically produced photovoltaic equipment. Thus, it asks for input regarding the likely impacts of new domestic content requirements — including a potential requirement for government-purchased solar energy to be generated using only domestically manufactured photovoltaic equipment — and similarly asks about how its procurement standards could be better tailored to encourage domestic manufacturing.

The RFI is just one part of a broader, government-wide focus on green energy and domestic manufacturing within the U.S. government contracts industry. More is sure to come, as high-level policy directives continue to be converted into practical requirements.

Nooree Lee is special counsel, Peter Terenzio an associate and Michael Wagner is a partner at Covington & Burling LLP.
Topics: Manufacturing, Energy, Government Contracting Insights