SOFEX NEWS: U.S. Sensor Manufacturers See Strong Middle East Market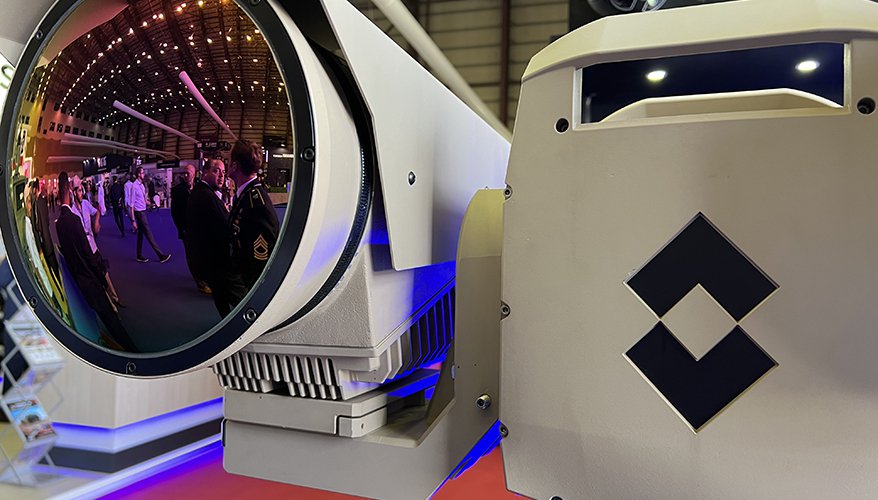 Teledyne FLIR's HDC MultiSpectral sendor
Teledyne FLIR photo
AQABA, Jordan — With thousands of kilometers of borders to protect and terrorist groups obtaining better sensors, U.S. makers of high-tech sensors are seeing strong sales to militaries in the Middle East, executives said.

Maj. Gen. Adil Rehmani, commander of special operation services in the Pakistani army, said that his forces once had the advantage of being unseen, but that is no longer the case as insurgents have gotten their hands on surveillance drones and night vision technology.

"That is why special forces need to have an edge on technology," he said Oct. 31 at the Middle East Special Operations Commanders Conference being held in Aqaba, Jordan.

U.S. vendors displaying their wares the following day at SOFEX, the Middle East's largest trade show dedicated to special operations forces, said they had the surveillance equipment needed for the region's militaries to maintain their technological edge over terrorist groups.

Boyd Maughan, director of international programs for integrated vision and communication systems at L3Harris, said its Binocular Night Vision Devise-Fused is better than any sensor a terrorist group can get ahold of with its third generation image intensifying tubes, which are only made in the United States.

"It's far superior to anything with a generation-two tube," he said. Along with the traditional green or white image intensifier, it has an infrared laser illuminator for very low light, essentially a flashlight that only the goggles can see.

The goggle also fuses thermal images on the image intensifier as well for a sharper picture.

"It gives you better situational awareness, and you can switch between the different fields," he said.

This is the exportable version of the goggle, which can pass muster with Commerce and State Department International Traffic in Arms Regulation rules. The U.S. Army's version, which is not exportable, is higher performance, Maughan noted.

For snipers, L3Harris offers the Small Precision Enhanced Aiming Rangefinder, or SPEAR, that features short-wave infrared marking and illumination and a GPS interface. Its ballistic calculator improves first-round hit probability, he added.

"It calculates based on atmospherics, your round type to give you an accurate range," he said.

The company is seeing a big market for its sensors in the Middle East, he said.

"It has been really strong, especially with the fused technology … better situational awareness is something everybody is after," he said.

Ahmad Al Sokhini, business development manager for Teledyne FLIR's Saudi Arabia-based office, said customers in the Middle East are looking to upgrade their old systems to the latest surveillance technology such as its Ranger HDC 1200 MultiSensor system. Previous versions of the surveillance camera have been sold throughout the Middle East, he said.

The new version improves on its predecessors. It can detect a heavy vehicle out to 25 to 50 kilometers, light vehicles from 18 to 20 kilometers and human targets 12 to 13 kilometers with its forward-looking infrared sensor, he said.

It features thermal and electro-optical sensors, GPS and a laser rangefinder to measure the exact distance of the targets, he said. There is also an option to fuse radar. "As soon as the radar camera detects something, the [FLIR] camera automatically moves to zoom in on the target and you can start tracking the car or person," he said.
Topics: Global Defense Market