SOFEX NEWS: Royal Jordanian Air Force Inks Deal for Bell 505 Helicopters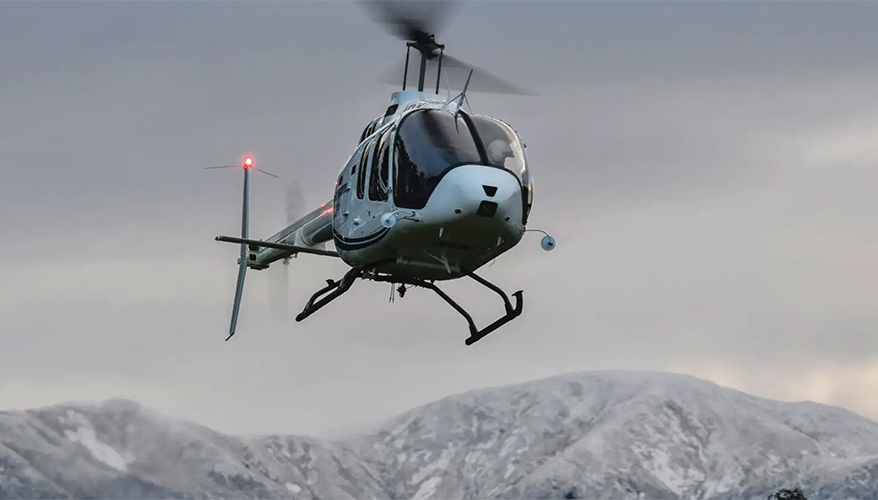 Bell Helicopter
AQABA, Jordan — The government of Jordan on Nov. 1 signed a contract with Bell Textron to provide 10 helicopters that the nation will use to train its air force pilots.

Patrick Moulay, Bell's senior vice president of international business, confirmed the sale of the Bell 505 Jet Ranger X aircraft after a private signing ceremony on the sidelines of the SOFEX conference being held this week in Aqaba, Jordan.

This is a direct military sale, rather than foreign military sale, which would have to be approved by Congress and the State Department, he said. He declined to disclose the amount of the contract.

The Bell 505 Jet Ranger X light single-engine aircraft was first approved for flight by the Federal Aviation Administration in 2017. Since then, the Fort Worth, Texas-based company has sold 400 of the aircraft, a Bell press release said.

This is not Bell's first Middle East training helicopter sale. A private flight academy based in the United Arab Emirates purchased 12 of the 505s in 2019, Moulay noted.

"This is a renewal of our relationship with the kingdom," he said.

The Jordanian military's last major purchase from Bell came in the late 1980s when it acquired 24 AH-1F Cobras from the company and an additional nine surplus aircraft from the U.S. Army. It still maintains one squadron of Cobras.

While several U.S. dignitaries were on hand for the signing ceremony, including U.S. Ambassador Henry Wooster, the aircraft will be assembled in Bell's Mirabel, Quebec, facility in Canada, Moulay said.

Along with several U.S. police forces, the Bell 505 has been purchased by the Indonesian Navy, Japanese Coast Guard, Jamaican Defense Force and Montenegrin Air Force.

The utility helicopter can carry up to four passengers, has a top speed of 125 knots, a 306 nautical-mile range and an endurance of about 4 hours, according to Bell fact sheets.
The helicopter also features a "fully digitally controlled engine" and "advanced avionics that dramatically reduce pilot workload and maximize safety in a multitude of operational scenarios," the press release said.
Topics: Global Defense Market