ENVIRONMENT AND ENERGY SECURITY
JUST IN: Climate Strategy Will Increase Warfighting Capabilities, Army Official Says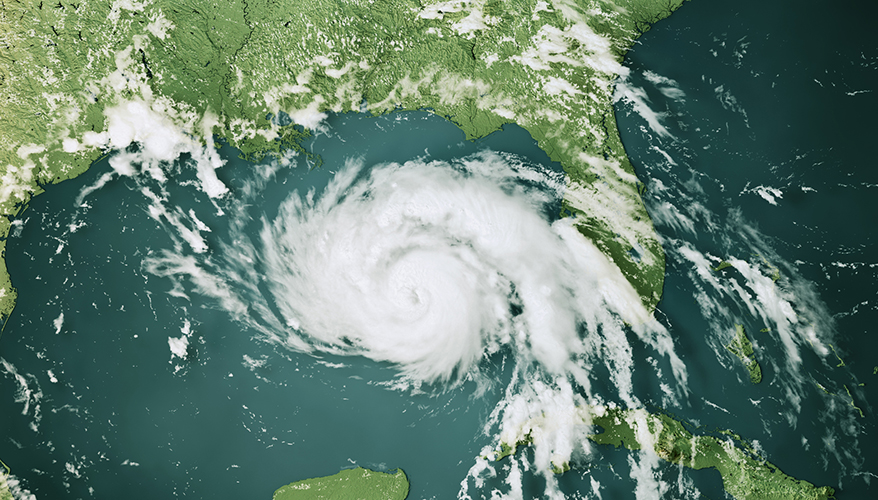 iStock photo
The Army's initiatives to combat climate change will not only expand the service's resilience to environmental threats but also those on the battlefield, an Army official said.

The Army released its climate strategy in February, becoming the first Defense Department service to do so. The strategy outlined the Army's long-term climate goals, including a 50 percent reduction of net greenhouse gas pollution by 2030 compared to 2005 levels, and attaining net-zero greenhouse gas emissions by 2050.

On Oct. 5, the Army released its climate strategy implementation plan, which described the Army's climate objectives through fiscal year 2027.

If the climate strategy is the "what" regarding the Army's response to climate change, the implementation plan is the "how," said Paul Farnan, principal deputy assistant secretary of the Army for installations, energy and environment.

"What we're doing with this implementation plan is … we're setting the foundation for the long-term goals," Farnan said during the implementation plan's Oct. 6 launch event hosted by the Center for Strategic and International Studies.
"What do we need to do now to make sure that the Army and DoD is moving in the right direction to accomplish these long-term goals, but at the same time it's also actually moving us toward those goals," he said. "So, there's some very real accomplishments that are going to be set forward over the next five years."

The climate poses a present threat to the Army and the other services as Hurricane Ian recently demonstrated, said former assistant secretary of defense for operational energy plans and programs Sharon Burke.

"When Ian was first tracking for Florida, it was like on the nose for MacDill Air Force Base — not the Army's problem — but in a way it is, because of course what's at MacDill Air Force Base: Special Operations Command and Central Command," Burke said at the launch event. "So, you know, two big combatant command headquarters that are very actively deployed right now … it was headed right for them.

"How resilient is that base? Not resilient enough for that. So, these are very present questions for all of the military forces," she added.

Other environmental challenges include melting polar ice caps as the United States expands its military presence in Alaska and wildfires in the western United States which "thousands of National Guardsmen now spend their summers fighting," Farnan said.

Given these climate threats and the capabilities of U.S. competitors, the military is now fighting in a "contested homeland," he added.

"The battle starts here," Farnan said. "There's going to be something that is going to impede our ability to get our forces to the battlefield, be it a natural disaster or a cyber-attack that takes the grid down."

By decreasing its dependence on greenhouse gases through the climate strategy, the Army is making itself "more resilient [and] more capable of actually projecting our forces in a time of need," he added.

The climate strategy will not only increase capabilities at domestic installations but also those of the warfighters deployed overseas, Farnan said.

"If we can reduce the amount of fuel our vehicles use by 30, 40, 50 percent … that's half of the fuel convoys we now have to protect," he said. "That's half the casualties we're going to risk. That's half the amount of combat forces we're pulling away from the fight.

"Whether … it's trucks going through austere terrain or whether it's ships trying to cross the Pacific, those are long fuel lines that all have to be guarded," Farnan said. "So, by doing what we're doing — by decreasing the fuel, by hybridizing our tactical vehicles and cutting their fuel use — we're actually increasing the capabilities of our soldiers and providing them better protection."
Topics: Environment and Energy Security, Army News