Vendor to Compete for New Robotic Mule Contract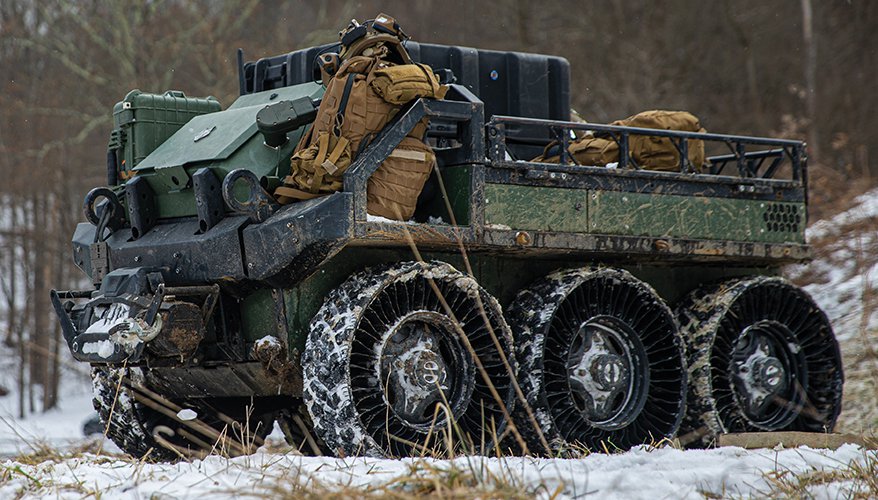 HDT photo
AUSTIN, Texas — The Army is preparing to launch a competition for the second increment of the Small Multipurpose Equipment Transport, or SMET, better known as its "robotic mule."

The service has pursued a platform that can take the burden off foot soldiers and carry backpacks, supplies or wounded troops since the beginning of the defunct Future Combat Systems program. FCS was canceled in 2009, but the Army continued to pursue the concept, especially as infantry fought in the rugged Afghanistan mountains.

General Dynamics was awarded an increment 1 contract for $249 million in 2020 for its Multi-Utility Tactical Transport.

The increment 2 requirements document is still in development and expected to be approved in early 2023 with a request for proposals later in the year, according to the Program Executive Office Combat Support and Combat Service Support.

HDT Global, which lost to General Dynamics in increment 1, announced recently that it will enter the competition with its Hunter WOLF 6x6 robotic vehicle, a revised version of what it offered for increment 1.

Polaris Government & Defense and Textron's Howe and Howe also competed for the first SMET increment.

"It has got an extended silent run capacity and so we've got a much larger battery pack in it … and we have been focused on ensuring that the vehicle is rugged, robust and reliable," Tom Van Doren, HDT's chief technology officer, said at the National Defense Industrial Association's Future Force Capabilities Conference in Austin, Texas.

Despite losing the increment 1 contract, HDT is fielding the Hunter WOLF to other customers in the Army, Marine Corps and Australian Defence Force, Van Doren said.

The WOLF on display at the conference was kitted out with a 30mm cannon and a set of robotic arms. Other optional payloads include intelligence, surveillance and reconnaissance, door breacher, trail clearance and water purification.

It also has a 16-kilowatt generator and can offload up to 15 kilowatts of power, which makes it a "self-propelled generator," he added.

The diesel-electric hybrid has a 200-mile range, can travel 7.5 miles in silent mode, can haul 2,200 pounds and fits in a V-22 Osprey, he said. HDT has also developed a basic autonomy kit that can follow waypoints and avoid obstacles.
"The key thing that we will be showing to the acquisitions folks is we've got even more than we showed them last time," he said.
Topics: Robotics, Unmanned Ground Vehicles, Army News