WEB EXCLUSIVE: Terrorists to Hostile States: Special Operators Can't Pivot Too Much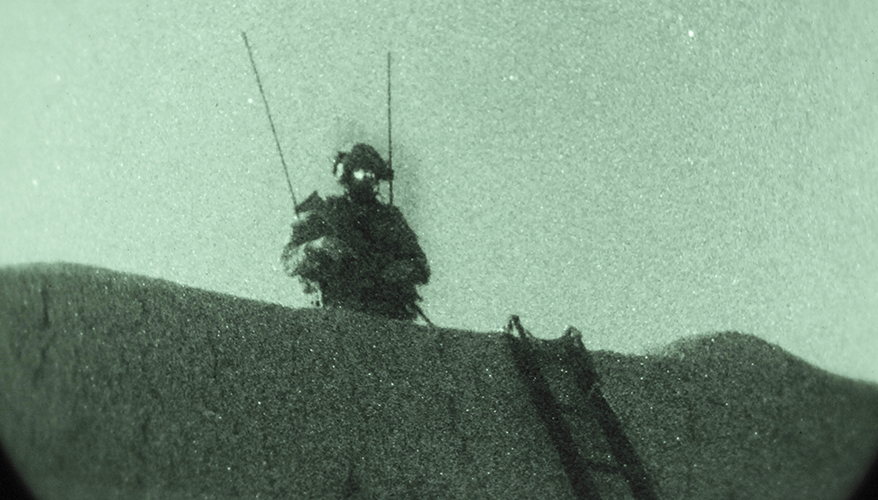 Defense Dept. photo
AQABA, Jordan
— While the war between Ukraine and Russia has garnered much of the world's attention this year, the Middle East remains a volatile region due to terrorist groups, a top U.K. military officer said Oct. 31 at a gathering of the region's special operations leaders.
The enduring threat posed by terrorist organizations is paired with "hostile state competition [that] has also increased the complexity and ambiguity of our operating environment," said Maj. Gen Rick Perry, director of specialist military units for the United Kingdom's armed forces, said during the Middle East Special Operations Commanders Conference being held in Aqaba, Jordan, the day prior to SOFEX, the region's largest Special Operations trade show.
While special operations forces came into their own over the course of the so-called global war on terror that began after 9/11, their roles have come into question in recent years. Nations, such as the United States, have declared in doctrine that they must pivot to "great power competition" with countries such as Russia and China.
"Strategically, we must consider the risk and reward of pivoting far too much toward hostile state activity and away from counter-terrorism," he said. Getting this wrong risks giving terrorist groups safe haven for targeting local populations as well as conducting operations abroad.
There is a difference between so-called "great powers" and nation states that are merely creating instability in the region, he said.
Russian and Iranian forces in Syria, for example, create a far more complex scenario as they employ proxies, military contractors and their own forces, he said.
And there is an increasing nexus between the war in Ukraine and the Middle East as nations, such as Iran, lend their support by supplying drones to Russia, he noted.
"We've already seen the emerging linkages between Putin's war machine and the relationships that Russia continues to foster in the region, most notably with Iran," Perry said.
"Great power competition acts as point of friction in international affairs, which in turn has a knock-on effect on regional security dynamics," he added.
Yet, special operations forces must be able to respond to terrorist threats at home and abroad, he noted.
"Special forces remain absolutely at the heart of being ever more important in our ability to sense, understand and provide a vanguard against the wider range of threats that we have perhaps seen today," he added.
Syria remains a fertile ground for terrorist activities and recruitment as seen by the Jan. 20 battle between Turkish forces and ISIS that left some 500 dead, he noted.
Iran continues to exercise hard and soft power throughout the region through its "multiple, multifaceted proxy networks," because it doesn't have "the conventional hard powers required to pose a credible threat to its adversaries," Perry said. Iran is not a "great power," but it is competing for primacy in the region, he added.
"The complexity of operations in the region has increased due to the presence of those hostile states and their proxy groups," he said.
During the global war on terrorism, the risks and rewards for conducting special operations mission was clear, and success or failure was easy to define. But with nation states in the mix, conducting missions can lead to escalation and more nuanced judgment is required, Perry said.
One answer is to make missions more "covert" to minimize the risk of escalation, he said.
"Such operations require significantly more time to develop, and therefore we can expect a reduced tempo of operating," he said.
And allied special operations forces must have robust communications so they can have better access to the region and insights as to what is going on there, he noted.
Robust networks are needed, both human and technological, so they can achieve collective situational awareness, he added.
"We must continue to work towards developing and installing communication systems at the appropriate classifications in each other's countries," he said.
"While special operations forces cannot provide the entire solution, they are clearly an integral part of the day-to-day chess match which characterizes state-on-state competition and arguably the prime military player below the threshold of conflict," Perry said.
Topics: Special Operations, Special Operations-Low Intensity Conflict