NDIA PERSPECTIVE DEFENSE DEPARTMENT
The Progress We've Made; The Progress We Need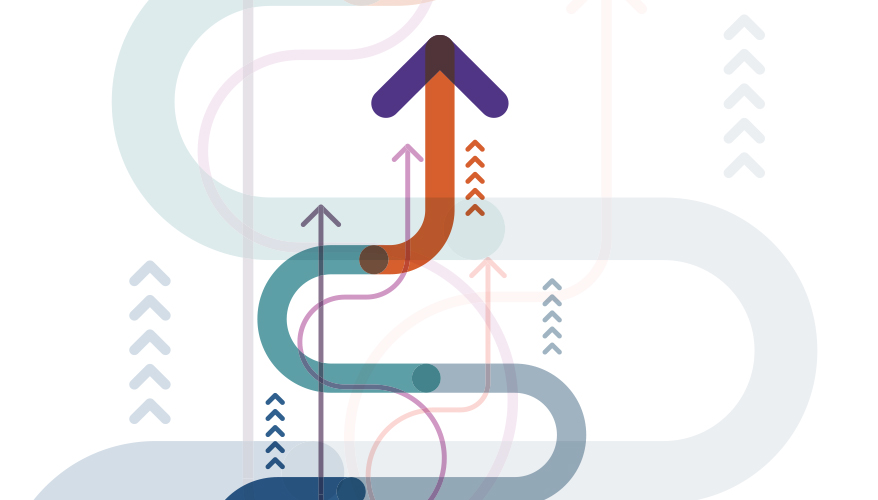 iStock illustration
As my second tour as the National Defense Industrial Association's chairman of the board comes to an end, I would like to take a moment to reflect on the progress we've made together along the way and address the road ahead.
The world today is more dangerous than at any time in recent memory. Great power competition with China and Russia is the driving force of our defense strategy, while Iran and North Korea remain serious threats. We have new domains of warfare in both the cyber and space realms, and the race is on to harness the emerging technologies that will define the future of warfare and U.S. economic competitiveness. The defense industry remains the essential element of the nation's success in this fight for Western democracy to prevail over autocracy.
In my early work with NDIA in 2006, the defense industry faced a much different dynamic with the Global War on Terror and the wars in Iraq and Afghanistan as the main driving factors. After successfully supporting their fight, the defense industry has been able to pivot to address the new threat environment, as well as the unprecedented hurdles of a global pandemic and high rates of inflation.
The defense industry has successfully adapted to face these difficult challenges head on, and I know it will need NDIA's help to do the same moving forward.
The association itself has changed for the better over these last 16 years. In 2006, NDIA had 1,188 corporate members and 27,000 individual members. Today, those have increased to 1,832 corporate and 62,000 individual members. We have 29 divisions and 50 chapters, up from 25 and 30 in 2006, respectively. We rely on our members to provide us with their thoughts and concerns that we can then turn around into productive dialogue with decision makers in the government, which can be challenging.
Since I first became chairman of NDIA in 2013, one of my goals was to promote and draw on the incredible talent in our companies and members to better represent our industry and the country. We implemented diversity guidance policies for the Nominating and Governance Committee. This has led to a marked improvement, from 13 percent of the board and 17 percent of executive committee members to 34 percent and 58 percent — a two- and three-fold increase, respectively.
We now rotate close to a quarter of the board every year, which allows for fresh views and new voices to be heard. We emphasize bringing on younger and up-and-coming leaders. We also focused recruiting efforts on the needed different skills for board members. We have updated our bylaws several times to incorporate best governance practices.
Both new and old initiatives maintain relevance and importance in today's environment, from Women In Defense to the Emerging Technologies Institute and more. WID has grown twofold from nine chapters in 2006 to 20 chapters today.
With past board chair Dick McConn's vision, we founded ETI in 2021, which today is doing important work in providing leadership on critical technologies that are necessary to the country's economy and security.
National Defense's online readership has increased to more than 1.8 million page views per year, and the magazine is now available at bookstores across the nation.
The association's financial reserves have increased more than threefold since 2006. And we continue to grow our policy, strategy and thought leadership roles to ensure that NDIA is on Congress and the Defense Department's speed dial for assistance and advice with the tough issues.
Enhancing NDIA's policy role, increasing the participation of members, chapters and divisions and successfully communicating recommended policies will be one of the most important priorities of NDIA's new leadership.
Through the unprecedented challenges over the last two years, NDIA's role has never been more crucial. Between vaccine mandates, supply chain issues, troublesome government policies like the initial Cybersecurity Maturity Model Certification and widespread inflation, we have taken the role of ensuring that industry's views are heard with the utmost seriousness.
Currently, NDIA is leading the effort to explain the harmful effects that continuing resolutions have on industry, especially in the current economic environment with high inflation. NDIA led the successful charge last year against a yearlong CR, which at the time was a real possibility. We are now leading an effort working with the Defense Department and congressional leadership for the final appropriation bills to allow increases upwards for unbudgeted inflation.
As I transition to chair emeritus, chair of the Nominating and Governance Committee and ETI Board, I know NDIA remains in strong hands with incoming Chairman of the Board Michael Bayer, incoming Vice Chair Lisa Disbrow, our new President and CEO David Norquist and new Executive Vice President for Policy and Strategy Jen Stewart. I know they will organize and lead NDIA well through the challenges ahead, and I look forward to staying engaged and supporting this stellar team.
To my colleagues at NDIA, thank you for your indefatigable hard work. To our NDIA members, thank you for your commitment to the mission of ensuring our warfighters never have to face a fair fight. Our country is stronger for your efforts, and NDIA is proud to continue to be your voice and promote your interests in the executive and legislative branches and with the American public.

Retired Marine Corps Maj. Gen. Arnold Punaro is NDIA board of directors' chair emeritus and current chair of the ETI board of directors.
Topics: Defense Contracting