GOVERNMENT CONTRACTING INSIGHTS DEFENSE CONTRACTING
Contractors Must Disclose Work Performed in China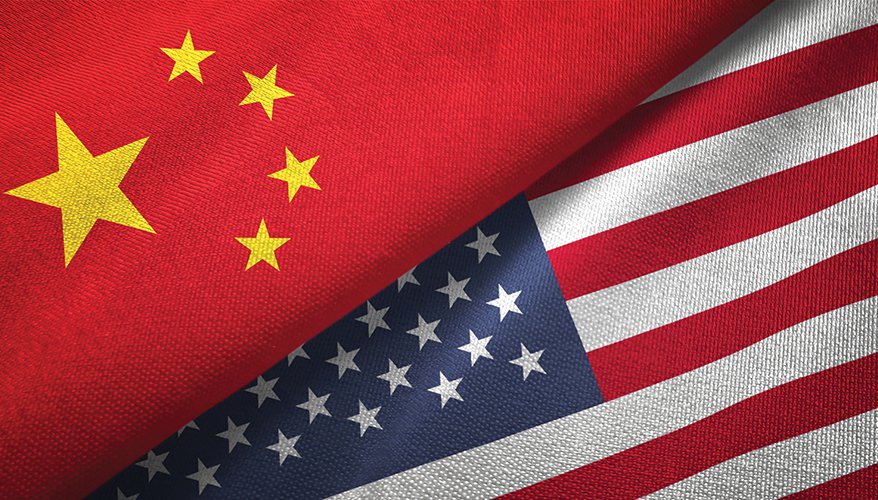 iStock illustration
The Defense Department on Aug. 25 published — with immediate effect — two new Defense Federal Acquisition Regulation Supplement clauses requiring prime contractors and subcontractors to disclose any work performed in China on certain department contracts.
Under the interim rule, the department is prohibited from awarding or extending certain new contracts if a contractor fails to disclose its use of Chinese labor on a covered contract. Although there is no prohibition on the department awarding a covered contract to an entity that makes a disclosure, the department can rely on a variety of authorities to exclude certain contractors and products that represent supply chain risks, especially if the products or services involve information technology.
These new rules implement section 855 of the 2022 National Defense Authorization Act, which directed the department to require two-phase disclosures from certain contractors: an initial disclosure when a contractor submits a proposal for a covered contract and an annual disclosure for fiscal years 2023 and 2024 from any contractor that holds a covered contract. The department implemented this provision with two new corresponding clauses, a solicitation clause (DFARS 252.225-7057) and a contract clause (DFARS 252.225-7058).
The disclosure requirements apply to "covered contracts," which include any Defense Department prime contract or subcontract with an expected value more than $5 million — except for contracts for commercial products or services. And the disclosure requirements apply to "covered entities," or contractors performing work on a covered contract in the People's Republic of China.
The pre-award disclosure requires that covered entities identify proposed use of Chinese labor at the time of proposal submission. The offeror also must identify the number of individuals who will perform work in China and provide a description of the physical presence — including street addresses — in China where work will be performed. This disclosure also includes any subcontract that meets the covered contract definition.
Primes and higher-tier contractors will likely need to evaluate whether to require disclosures from prospective subcontractors to support their proposals.
These new rules raise questions of how the Defense Department plans to implement these requirements.
What does it mean to be "performing work" in China on a covered contract? The definition of "covered contractors" notes that performing work in China can include leasing or owning real property in China that is used in the performance of a covered contract, but neither the new DFARS clauses nor the NDAA appears to provide any other guidance on what it means to "perform work."
The pre-award disclosures must include the "proposed use of workforce on a covered prime contract or subcontract, if the offeror employs one or more individuals who perform work in the People's Republic of China."
Taken literally, this would require description of the entire proposed use of workforce on the contract — not just in China — and would be triggered even if the offeror employs individuals performing work in China that is unconnected to the relevant contract. We do not think this is what the department intended and suggest this as another point for clarification in the final rule.
The post-award disclosures are required in fiscal years 2023 and 2024. The clauses do not provide guidance on when during the fiscal years the disclosures should be made, in what format or to whom.
As these new clauses start to appear in solicitations and contracts, defense contractors should keep in mind how the disclosures may interact with other recent department initiatives.
Contractors should ensure that any disclosures under this interim rule are consistent with the representations they are making related to covered telecommunications equipment and services under Section 889 of the 2019 NDAA. To the extent that employees of a contractor that is in privity with the government are using telecommunications equipment or services in China — whether for a department contract or any other reason — this disclosure could implicate Section 889 concerns.
The full extent of what the Defense Department plans to do with the information it receives from these new clauses is uncertain. If information technology is being provided to the government, there are authorities that would permit the government to exclude contractors from procurements and even to remove products from the government's existing supply chains. Contractors need to understand how these new disclosure obligations fit within the government's overall China strategy when establishing their compliance programs and when considering where to expand their manufacturing and software development activities.
A failure to provide the required disclosures could potentially open contractors up to False Claims Act liability under an implied certification or fraud in the inducement theory of liability.
The issuance of an interim rule effective immediately is consistent with other Defense Department actions relating to China and supply chain concerns. The department is accepting public comments on the interim rule through Oct. 24, and questions raised through the public comment process may lead the department to further clarify the rule.
As mentioned, the underlying requirements stem from last year's NDAA. The provision is somewhat unusual in that it does not prohibit the department from entering into contracts with vendors using China-based labor but does prohibit the department from entering into contracts with them unless they disclose the use of China-based workforce. It then requires the secretary of defense to provide congressional defense committees with semi-annual briefings starting next January summarizing the relevant disclosures.
In addition to relying on current exclusion authorities, it is certainly possible that the disclosure requirement — and associated congressional briefings — could lead to an outright prohibition.

Susan Cassidy and Scott Freling are partners and Carl Wiersum is an associate in the government contracts practice of Covington and Burling LLP.
Topics: Defense Contracting