JUST IN: U.S. Courting Allies to Ban Chip Exports to China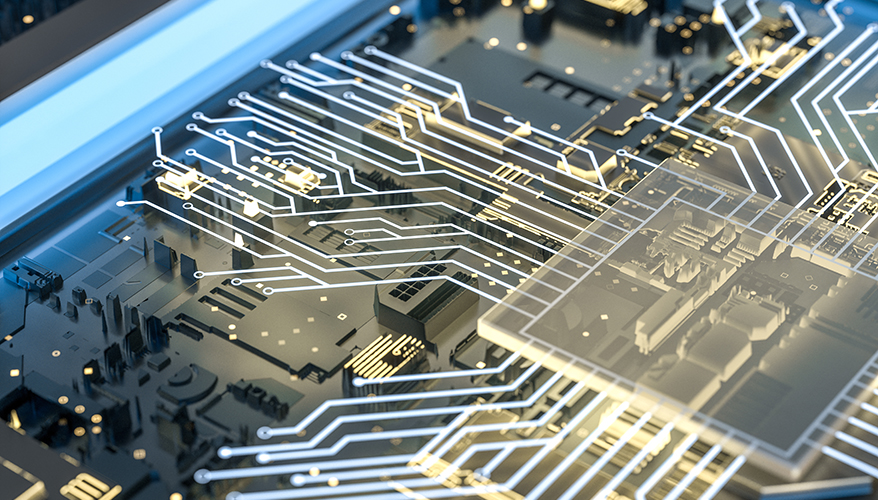 iStock illustration
The Department of Commerce decided in early October that the threat of China building or acquiring high-end chips for military purposes was simply too urgent and it had to impose new export controls. Now, the department is focused on getting allies to impose similar measures.
The Commerce Department's Bureau of Industry and Security issued two new export control rules Oct. 7 to ban the export of high-end chips, tools and components used to make chips 14 nanometers or smaller to China. The restrictions also ban U.S. persons from supporting the development or production of chips at certain Chinese facilities without receiving a license.
"Letting a foreign adversary use U.S. technology or allied technology … just goes against the grain for me," said Alan Estevez, undersecretary of commerce for industry and security, during a discussion at the Center for a New American Security on Oct. 27.
"We've really targeted and crafted this rule to go after what was really a subset of the semiconductor business," he said. "So, we've gone after the highest end semiconductors that you might need for the best sensors, best radar hopping, best seekers, best precision-guided capability, best radar-evading capability — all that and then the autonomous vehicles, AI that they're already using to suppress their own population from a human rights perspective."
The new measures — which are a similar application of the foreign direct product rule the United States used against the Chinese telecom giant Huawei — still allow for China to continue making less sophisticated chips that are used in home appliances or vehicles, he said. That said, if the rules hinder trade, that is a price to pay for national security.
"We do not balance trade with national security," he added. "When I see an action that needs to be taken for national security, I have top-down coverage to take care of that regardless of the impact."
In addition, the new rules affect the "Entity List" — companies, individuals or research organizations who the United States cannot verify are in compliance with export administration regulations.
"We put additional restrictions on 28 firms that are engaged in supercomputer development in China that were already on the Entity List," he added. "And then we added an additional rule at the same time, which says that if we are not allowed to do an end-use check on you and you go on the Unverified List because of the country is not cooperative, after 60 days we can move you to the Entity List."
The U.S. government worked with both industry and allies in advance of issuing the rules so they would not be surprised and in hopes of getting allies, such as Japan and the Netherlands, to impose similar measures, he said.
"We were willing to go this alone as a down payment and show that we had skin in the game while we're having the discussions with our allies. We had the rule ready, we decided to execute it," he said, adding that some allies wanted the United States to move unilaterally and be the "bad cop" to give them cover.
"We moved out at this point because we felt we needed to for the national security reasons," he said. "We were talking to our allies. No one was surprised when we did this. And they all know that we're expecting them to cover lifelines."
Like with other sanctions, if the targeted country has other lifelines, they are less effective — hence, the urgency to get other countries to join forces against China. Industry members also want the measures to be multilateral so there is clarity and consistency, he added.
"We intend to give them that as well, so that it's fair with their competition across the globe and it's fair for their competition with each other," he said.
Negotiations with allies are ongoing, he added.
"I have a timeline in my mind of what we're working for," he said. "It's not just me, it's the national security adviser, the secretary of commerce are all on the phone working this … so we expect to have a deal done in the near term."
A deal would involve countries imposing similar bans on the export of chips and tools. Should they do so, they would not need to seek exemptions from the foreign direct product rule, he added.
While the current focus is on semiconductors and tools to make them, the rules could be expanded to other technologies as China continues to advance and build its organic capability to replace the banned materials, he said.
"We're not done," he said. "There's other technologies and there's other things as technology moves, we're going to stay with it."
Topics: Global Defense Market, Infotech