Boeing Reveals Classified Composite Fabrication Center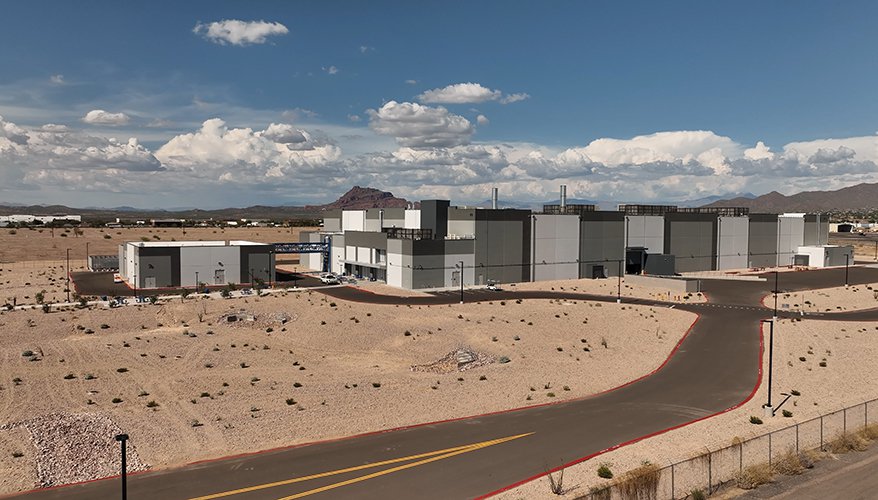 Boeing photo
MESA, Arizona — Phantom Works, Boeing's research, development and prototyping division, recently opened a new, classified facility to produce advanced composite components for future combat aircraft.
Situated on Boeing's campus in Mesa, Arizona, the 155,000-square-foot Advanced Composite Fabrication Center is expected to be fully operational this fall as the company looks to further digitize its production system, company executives said.
While the work done at the center will be classified, the facility will leverage "best practices" from new programs like the unmanned aerial vehicles MQ-28 Ghost Bat and MQ-25 Stingray, as well as the T-7A Red Hawk jet trainer. The facility will "enable Boeing to scale a platform-agnostic, modular and flexible digital production system across future [Boeing] programs, providing unprecedented speed, agility and cost efficiency," a statement said.

The fabrication center is the first in a series of innovation factories Boeing is constructing. The company is building several new facilities in the St. Louis region — including a specialized laboratory, advanced assembly facilities and a post-production assembly center — which will come online over the next few years, Steve Nordlund, Phantom Works vice president and general manager, said at the opening event for the Advanced Composite Fabrication Center on Sept. 12.

All told, these new facilities represent "well over half a billion dollars" of investment for Boeing, he added.

Digitally modeling products will lead to greater manufacturing efficiency, Boeing Defense, Space and Security CEO Ted Colbert said.

"When you start with … a model-based engineering approach to developing our products, it gives you a digital product definition that serves as the foundation for yielding value across the entire value stream, from engineering to manufacturing, through the supply chain, and, of course, out into the sustainment world," he said.

"It is all informed by the next generation of products, which have to be digital in their foundations to allow for flexibility and adaptability through a dynamic set of missions changing around the world," Colbert added.

This flexibility will allow the components designed at the center to be interoperable with a variety of platforms, Nordlund said.

"Our customers [go] to war with many products — we want a lot of them to be Boeing — but they're going to war with a lot of different products, and that interoperability and that open architecture is something that we drive for and we demand. And we think our customer expects it, and so we're very focused on that," he said.

The center's digital production system will allow Boeing to pull real-time data, adapt to changes such as updated requirements, and bring those updates "directly to the shop floor quickly," said Dave Hilliard, Phantom Works Operations senior director.

The significant investment in these new facilities is a "bet" for Boeing on projects it has not won yet, Colbert said, but the company believes these facilities will put it in the best position to deliver the necessary capabilities if and when called upon.

"We don't know … exactly what the future will be," Colbert said. "We believe it's our responsibility to make sure that we have offerings that would fit into any next set of missions, and that's why we make the investment."

"We highly believe that the future of all aerospace will be about a digital twin, a digital thread and driving it from the software to real hardware," Nordlund added.


Topics: Manufacturing, Advanced Manufacturing, Air Power