BATTLEFIELD COMMUNICATIONS
Study: U.S. Underinvesting in 6G Tech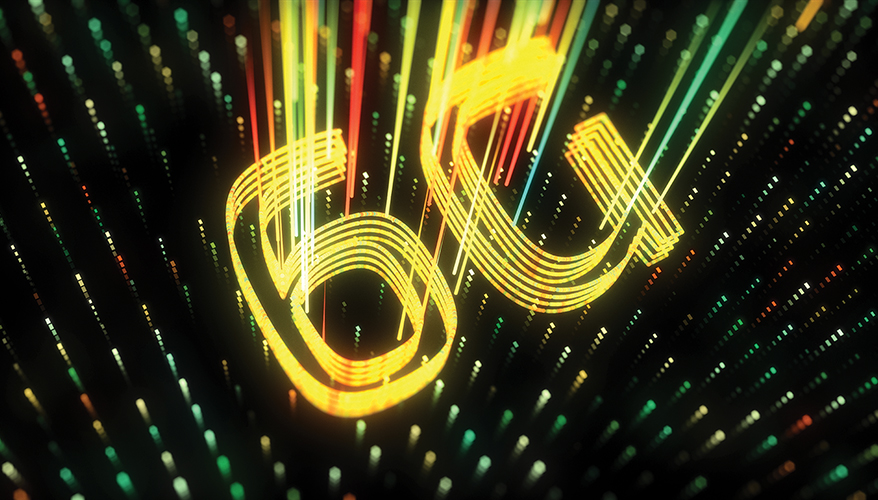 iStock illustration
The United States is behind the curve when it comes to fostering the next generation of communication technologies, according to a new study.
Much of the U.S. government's focus has been on 5G tech. The Defense Department is investing more than $600 million in these capabilities as it moves to integrate them into the military.
However, officials and other observers are also looking at what comes next. In 2021, the Biden administration committed to spending $2.5 billion on 6G, but a new report by the Center for a New American Security said it needs to do more.
"6G technologies will bring more than just improved data transmission speeds. Communications technology forms the conduit of societies, implicating future economic competitiveness, military strength and geopolitical influence," said the report, "Edge Networks, Core Policy: Securing America's 6G Future."
Uncle Sam is in a long-term competition with China, it noted. 6G, like 5G, is a dual-use technology and will be part of Beijing's military-civil fusion strategy, according to the study.
The nation's telecommunications companies "will almost certainly work with China's defense industry on pilot 6G projects. U.S. policymakers should anticipate that China will be as ambitious with 6G as it has been with 5G," it added.
"The case for developing policy on 6G, informed by lessons from the 5G rollout, is clear," the report said. "Delaying steps that other countries have already taken … will hurt American competitiveness and technology primacy. U.S. policymakers in the White House, Congress, and relevant departments and agencies should engage in proactive, affirmative, and collaborative efforts to ensure U.S. leadership in next-generation wireless technologies."
The authors recommend the U.S. government take a number of steps to lay the groundwork for the next generation of communications capabilities, including: crafting a long-term strategy and roadmap; expanding research-and-development funding; exploring opportunities for additional R&D funding through research grants, tax credit and financial support; establishing more test beds; and opening additional experimental spectrum licenses to accelerate R&D efforts.
Policymakers should also: promote the development of new 6G use cases by using the purchasing power of the federal government; create a security fund and look at providing financing support and technical assistance to "strategic partners" for the deployment of secure and trusted 6G networks; and help create a "multilateral digital development bank" in partnership with export credit and export finance entities in allied nations, the report said.
Topics: Battlefield Communications