SAIC Emphasizing Digital Engineering for JADC2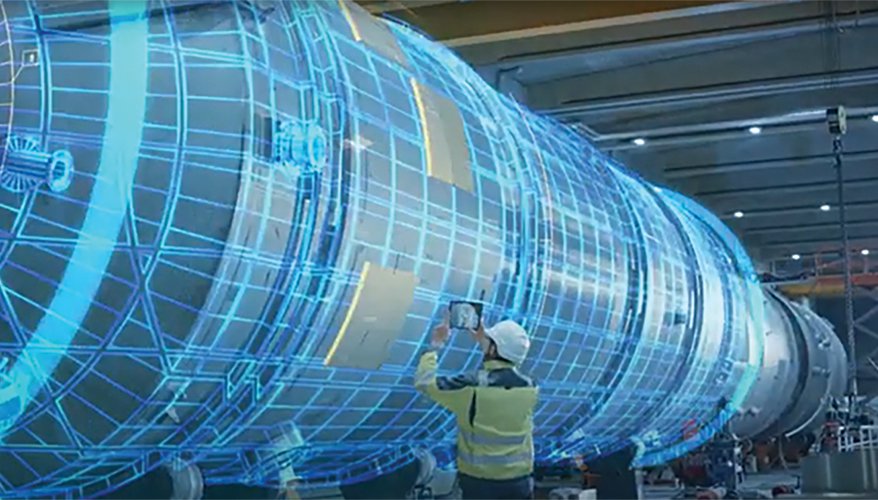 SAIC image
As the Pentagon moves forward with its effort to connect the military's sensors, shooters and command elements into a single network, industry partners want to lead the way with digital engineering.
Information technology company Science Applications International Corp. demonstrated how digital engineering could be used for the military's joint all-domain command and control concept, also known as JADC2, during the National Training and Simulation Association's most recent annual Interservice/Industry Training, Simulation and Education Conference.
The demo highlighted how digital engineering strategies can allow the military's decision makers to act more quickly and efficiently against threats, said Jeff Raver, business development director of SAIC's naval business unit.
Digital engineering is an integrated approach that uses models and other computer resources to execute traditional engineering tasks, from design to experimentation of products.
SAIC's digital demonstration featured a simulation of how JADC2 could operate using digital engineering strategies. As an example, it depicted a coordinated effort between U.S. Space Command and high-altitude satellites, drone technologies and a Navy submarine to identify and eradicate a threat, Raver said.
By leveraging digital engineering, users have the ability to quickly ensure different types of data are configured and referenced together so that they can be communicated effectively between systems and organizations, he explained. It can also speed up the validation of data and the resolution of discrepancies in information.
The company is under contract with the Air Force and Navy to advance each branch's respective versions of the network.
While he acknowledged that transitioning to more digital-focused engineering can come with a high price tag, Raver said a more cost effective option is possible.
"This doesn't have to be an all or nothing," he said. "Our customers can implement elements of the digital engineering solutions incrementally that would allow them to sort of move down this pathway to advance toward the more digital environment without having to bite off the entire elephant all at once."
However, Raver predicted that soon the term "digital engineering" will disappear from the lexicon.
"Digital engineering is going to become engineering," he explained. "This idea of using legacy, paper-based, disconnected systems for engineering solutions and complex environments — it's just not going to be sustainable."
Topics: Infotech