Norwegian Startups Eye U.S. Defense Market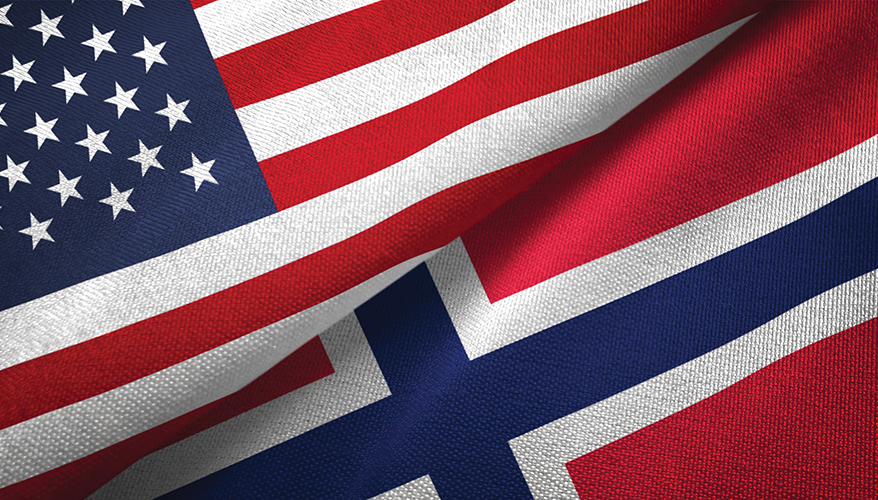 iStock illustration
Some of Norway's most innovative companies are looking to break into the U.S. defense market with help from Silicon Valley.
Hacking 4 Allies — a program run by the Norwegian-American Defense and Homeland Security Industry Council — recently announced the selection of eight companies to participate in the program. The effort aims to generate investments, research-and-development funding, and contracts for startups to enter both military and civilian markets in the United States and Norway.
Peter Newell, CEO of Silicon Valley-based BMNT Inc., which is helping lead Hacking 4 Allies, told National Defense the two countries have mutual problems within their defense and commercial sectors.
"Because of Norway's unique positioning, it's easier to recognize the problem for what it is in Norway, and then find and identify where that problem presents itself in the United States," he said.
Eight startups based in Norway will be trying to put their products into the hands of defense personnel both in Washington and Oslo to solve the nations' shared obstacles. The products each company specializes in are diverse — including artificial intelligence, electronic blank ammunition, cybersecurity solutions and robotics.
Norway's defense industrial base is extremely niche compared to the rest of the world, explained Torbjorn Svensgaard, CEO of the Norwegian Defence and Security Industries Association. The country's specialized technologies could fill gaps in larger defense markets such as the United States, he said.
During the selection process, Tore Helland, senior advisor at the Norwegian Defence Research Establishment, said each startup's product was evaluated based on whether it could be beneficial to both U.S. and Norwegian defense sectors.
"I think that makes the companies selected … a mixture of the personalities needed to succeed," he said. "They have the technology that is interesting and can be used, and they now have a market that is bigger than their regional market."
The program will largely take place at BMNT's H4XLabs facilities, a business accelerator that works one-on-one with clients and helps them enter the U.S. market. The Norwegian Defence Research Establishment and the Norwegian-American Defense and Homeland Security Industry Council will also be involved in increasing the chosen companies' presence in the United States.
The groups will teach the companies how to find opportunities in the United States and strengthen the relationship between Norway's industry and the U.S. economy, according to a news release.
A key element of the program will be helping startups navigate the complex Pentagon acquisition process by "attacking the bureaucracy that prevents innovation," Newell said. The organizations want to help companies find a variety of pathways into the market, including with other transaction authority agreements, he said.
"It's yin and yang — we're working both sides of the fence," Newell said. "At this end, we're making sure they're highly qualified candidates with [products] with problems attached to them that are worth the time. At the same time, we're working with the government to make sure its platform is adequately built to actually be a better partner with them."
Topics: Global Defense Market