Supercomputers Predict Rare Earth Market Vulnerabilities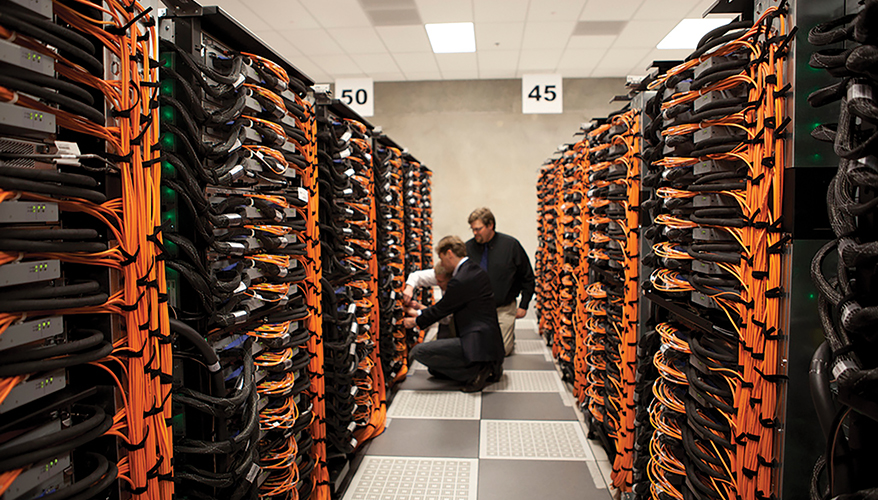 A supercomputer at Argonne National Laboratory
Argonne National Laboratory photo,
This is part 3 of a 3-part special report on the rare earth market.

Argonne National Laboratory researchers are using supercomputers and agent-based models to predict market fluctuations for rare earth elements.
Events such as mine shutdowns or export embargos could cut off supplies and disrupt markets, found a study, "Agent-Based Modeling of Supply Disruptions in the Global Rare Earths Market," first published in the January issue of Resources, Conservation and Recycling.
Rare earth minerals are becoming increasingly important to the global economy and are used in a variety of electronics, military weapon subsystems found in precision-guided missiles, radars and jet engines. They are relatively common and mined throughout the world, but China currently has a stranglehold on refining them. The nation in the past has threatened to cease exports of refined rare earths during political disputes.
Researchers under a Defense Logistics Agency program analyzed the potential effects of three supply disruption scenarios for 10 of the 17 rare earth elements — along with a handful of associated compounds — to determine the market effects. DLA is obligated to send a report to Congress on rare earth supplies every two years.
They used Argonne's Global Critical Materials (GCMat) tool, an agent-based model, which is a computational framework for simulating interactions among different entities in a given system.
"If there's a disruption to the flows of rare earths from China, that can have large effects," said one of the report's co-authors, Matthew Riddle, assistant energy scientist at Argonne. It can take up to seven years to kick-start a mine into production, he added.
Allison Bennett Irion, group leader, nuclear/radiological proliferation analysis and modeling at Argonne and the report's co-author, said, "One area that we looked at in the model is … to say what are the decision points that would make somebody want to open or close a mine." The "location of the deposit is a factor and largely, it comes down to a lot of regulatory elements," she said in an interview.
"Critical materials are ones where we've seen disruptions in the past and seen that they can happen quickly, so I think there's a degree of just making sure we understand the market," she added.
Riddle said: "With agent-based modeling, we can capture what happens in a market with a lot more fidelity and detail than would be possible with other types of modeling."
In general, the analysis found that in the case of temporary scenarios — a one-year export stoppage and a two-year mine shutdown — price impacts tended to extend years beyond the disruption period. Effects on production, capacity and demand also could potentially last longer.
The GCMat team used Argonne's high-performance computing Bebop cluster at the Laboratory Computing Resource Center to calibrate the model and evaluate uncertainties over a range of diverse market scenarios.
"Agent-based modeling looks at the parameters that trigger decisions, such as whether to open or close a mine, and how those decisions cascade through the market and supply chain," Irion said.
A mine's accessibility and the types and amounts of the elements found in the seams are also factors, she added.
"China — being the biggest player in this space — if they decided to reduce their exports, it wouldn't be an area where somebody else in the rest of the world could very quickly make up that gap," she said.
The largest price increases in response to disruptions occurred for dysprosium, which is used in high-performance magnets, specialty alloys and other applications. Didymium, which is a mixture of neodymium and praseodymium, was also found to be prone to price surges, a press release stated.
Future studies "can look at what the facts are of having additional U.S. production at different stages of the supply chain and where it could make the most difference," Irion said.
The model suggested some mines that started up outside of China in response to a disruption would not likely be able to keep operating after primary supplies recovered, she said.
Part 1 - U.S. Startups Seek to Claw Back China's Share of 'Technology Minerals' Market
Part 2 - China Maintains Dominance in Rare Earth Production
Topics: Defense Department