Will the Military Waste Billions on JADC2 Efforts?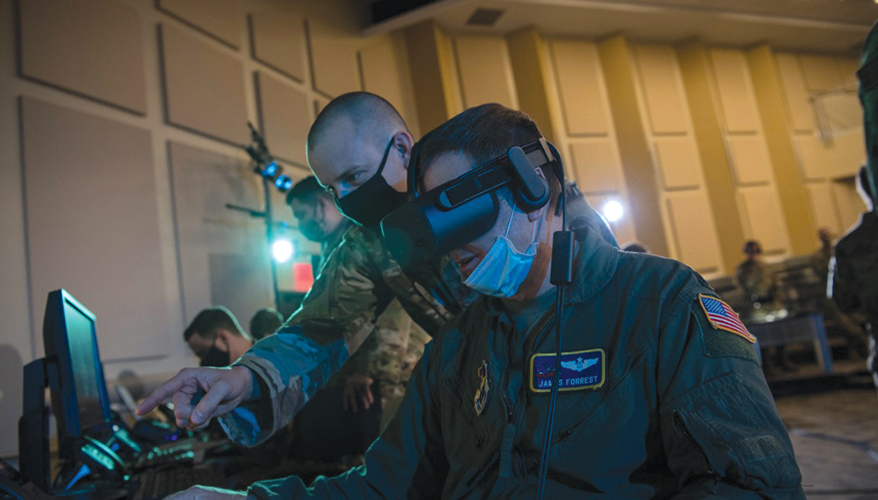 ABMS exercise
Defense Dept. photo
The Pentagon wants to connect the military's sensors and shooters into a single network as part of its joint all-domain command and control concept, also known as JADC2. However, the Defense Department is at risk of spending billions of dollars without achieving its aims, officials and analysts are warning.
The Departments of the Air Force, Army and Navy each have their own projects that are expected to contribute to JADC2 but are funded and managed separately.
For fiscal year 2022, the Air Force requested $204 million for its Advanced Battle Management System, also known as ABMS, according to a Congressional Research Service report, "Joint All-Domain Command and Control: Background and Issues for Congress." The Army requested about $107 million for Project Convergence, and the Navy requested an undisclosed amount of funding across three classified program elements for Project Overmatch. The Pentagon is expected to spend billions more on these efforts in coming years.
"Some analysts take a … skeptical approach to JADC2," the report noted. "They raise questions about its technical maturity and affordability."
Todd Harrison, director of defense budget analysis at the Center for Strategic and International Studies, said the current approach risks creating "stovepiped" networks that aren't as interoperable as they would be with a more coordinated approach to program management.
"While many programs and activities are simultaneously underway across DoD, a major impediment to making meaningful progress is that no one 'owns' the overall JADC2 mission area," he wrote in a recent CSIS issue brief, "Battle Networks and the Future Force."
"Each of the military services owns their respective programs, platforms and battle networks — and the budgets that fund them — but there is no effective forcing function that ensures the services' systems will be able to work together," he added.
As a result, efforts to connect the networks may end up on unfunded requirements lists and not be included in budget requests, Harrison warned.
"You've got to make sure you don't mess it up," House Armed Services Committee Chairman Rep. Adam Smith, D-Wash., said of JADC2 at a recent Brookings Institution event.
Networks and other systems will not only need to be interoperable, but also secured against cyber attacks, he noted.
"How do you actually implement it? How do you buy the right software? How do you make it upgradable? How do you get the right people?" he asked. "The goal is correct, but do not underestimate the difficulty of achieving it."
Topics: Defense Department