AFA NEWS: 'Integrated Deterrence' to Drive National Defense Strategy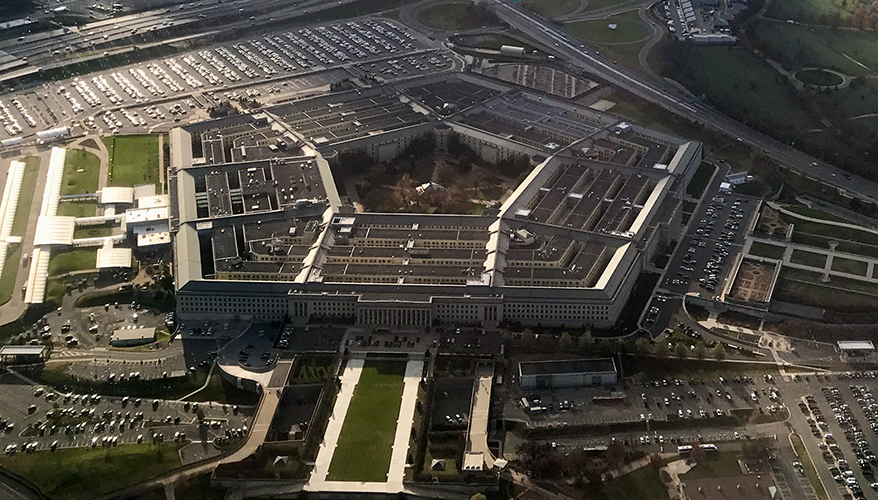 iStock photo
NATIONAL HARBOR, Md. — The team putting together the 2022 National Defense Strategy is focusing on a concept called "integrated deterrence," according to a Defense Department official working on the document.

"Integrated deterrence" means that the Pentagon will not rely on U.S. military strength alone to prevent adversaries from attacking, said Melissa Dalton, who is performing the duties of assistant secretary of defense for strategy, plans and capabilities.

"Adversaries are pressing for advantage in multiple domains, and our department requires a different approach — one that requires deeper integration with allies, partners and other instruments of national power," she said Sept. 22 during a panel at the Air Force Association's annual Air, Space and Cyber Conference.
Dalton confirmed that the document will be released in early 2022, as required by Congress.

Pentagon leaders have increasingly expressed concerns about Russia and China's growing investment in military capabilities.
Nuclear and cyber deterrence are two areas that present threats to integrated deterrence but could also enable it, Dalton said. The defense strategy will address how "we can better use the capabilities we already have, including by integrating domains and determining the capabilities we need to deter and address potential future conflict" within those domains, she said.

As adversaries place more emphasis on nuclear capabilities, the risk for escalation increases, she noted. The defense strategy will place an emphasis on limiting chances for miscalculation, she said.

"We're looking at how to reduce the risks of miscalculation in crisis and reduce the risks of unintended escalation across domains," she said.

She noted nuclear issues are being given special attention in the stand-alone nuclear posture review that will be fully "integrated" with the defense strategy.

Additionally, the officials crafting the defense strategy are planning how to utilize cyber capabilities without relying on them too heavily, Dalton said.

"There's a sense sometimes that there's a magical component to what cyber can do, but I take the pragmatic view that it is a very powerful tool, but perhaps best used as part of an integrated or nested approach," she said.

The defense strategy will also address the military's needs for cyber resilience, she noted.

Meanwhile, the defense strategy needs to take into account the capabilities available with a "whole-of-government" approach to deterrence, she said. Diplomacy, information tools, economic incentives and sanctions should be used alongside the military's contributions.

"When you think about how to deter, it really is the most effective to be able to mobilize the full suite of capabilities that the U.S. government can bring to bear … to create that that deterrent effect combined with the U.S. military tool," she said.

Defense officials will also examine the role of international partners and allied nations in deterring adversaries, she noted. Each nation has its own unique capabilities and familiarity with certain terrains and geography that the Pentagon should leverage.

She said the upcoming strategy will address the question "how do we fully integrate them not just as an afterthought, but as a deliberate part of our planning and operations?"

Another factor for the defense strategy to consider: how "dynamic" is the threat environment?

"You need to be precise about what it is that we're actually seeking to deter and what effects do we want to achieve," she said.


Topics: Defense Department