AFA NEWS: Air Force's NGAD Program 'Progressing Per Plan'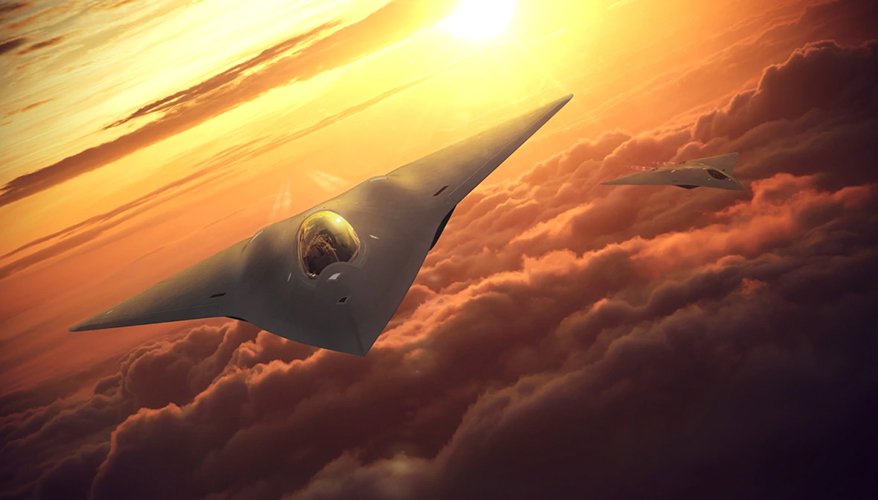 Lockheed Martin concept
NATIONAL HARBOR, Md. — The Air Force's secretive Next-Generation Air Dominance program is progressing according to plan, a top acquisition official said Sept. 21. However, the service has yet to decide whether to apply the highly touted Digital Century Series platform development concept to the initiative.

The NGAD program is expected to yield a family of systems — to potentially include a sixth-generation fighter jet and drones — that would give the U.S. military an edge against advanced adversaries.

During the Air Force Association's Air-Space-Cyber conference in 2020, then-Assistant Secretary of the Air Force for Acquisition, Technology and Logistics, Will Roper made headlines when he revealed that the service had already started flying a full-scale flight demonstrator for the effort. However, the service has remained tight-lipped about the project.

"NGAD is not one [of the Air Force's programs] where I'm able to share a lot of details," Lt. Gen. Duke Richardson, military deputy in the office of the assistant secretary of the Air Force for AT&L, said during a meeting with reporters at this year's Air-Space-Cyber confab in National Harbor, Maryland. "I will just tell you that it is progressing per plan. … There's just so much of it that's not able to be discussed in an open forum."

Richardson declined to discuss recent test flights, identify the contractors involved in the project, or say when the service plans to begin fielding NGAD platforms.

However, he revealed that the Air Force has yet to decide whether to apply Roper's Digital Century Series concept to the program.

The Digital Century Series idea calls for leveraging digital engineering, open systems architectures and advanced software development methods as a means of accelerating new aircraft development. Proponents have argued that the new paradigm could enable the service to buy smaller quantities of aircraft at any given time while holding more frequent industry competitions to get the latest and greatest technologies. The goal would be to shorten modernization cycles and give contractors more opportunities to participate in aircraft programs.

However, the Pentagon's Cost Assessment and Program Evaluation office reached a different conclusion than the Air Force in its business case analysis for the Digital Century Series, Richardson said.

"The CAPE estimate said it would be more costly to do [aircraft acquisition] using a Digital Century Series approach," Richardson said. However, "it's not an order of magnitude more expensive," he added.

The difference in the conclusions reached by the Air Force and the Cost Assessment and Program Evaluation office stem from assumptions about operation-and-sustainment cost avoidance and cost growth, and time period analysis, he said.

However, there could still be benefits of using a Digital Century Series approach, Richardson said, including a "performance factor bump-up" related to frequently refreshing platforms.

"We still think it has merit, so we're not flushing it," Richardson said. "The way we're approaching NGAD is that it's always an option of doing that. There's nothing that would preclude us from doing exactly that Digital Century Series approach."

"The good news is … we don't have to make that decision right now," he added. "It's a few years out."

The Air Force hasn't set a formal decision point for when it will have to decide, Richardson said.

"For now, we're going to focus on what we're doing right now for NGAD, which is going to take us a little bit of time to get where it needs to be," he said, noting that the evolution of the threat could affect decisions about when to start a second series of platform designs.
Topics: Air Power, Air Force News