AFA NEWS: Digital Engineering Key to New F-16 Production Line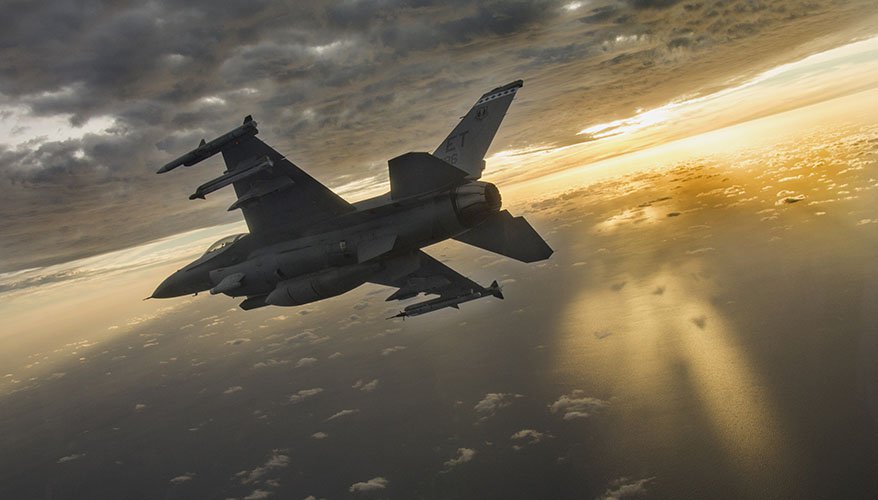 F-16
Air Force photo by Tech. Sgt. John Raven
NATIONAL HARBOR, Md. — Lockheed Martin's recently reestablished F-16 production line in Greenville, South Carolina, has been equipped with new digital engineering technology that executives say will increase efficiency and reduce costs.

The facility — which is producing F-16 Block 70/72 fighter aircraft — was stood up three years after Lockheed's F-16 line in Forth Worth, Texas, wrapped up production.

"We are making investments across the production line," said Greg Ulmer, executive vice president for Lockheed Martin Aeronautics. "We're not just picking up the production [line] … as it was and reimplementing."

Instead, the company is updating it with new technologies such as automation and digital engineering and manufacturing processes, he said Sept. 21 during a briefing with reporters at the Air Force Association's annual Air, Space and Cyber Conference.

"We are very focused on reducing costs … for the F-16 and improving the product quality as we go," he said. "This was part of Lockheed Martin's vision really to build a digital-based factory that works faster and smarter."

The Air Force also plans to create a digital twin of the F-16 that will help improve sustainment and modernization efforts, Ulmer said.

"This effort really does help lay the foundation and the groundwork for a multitude of potential future efforts relative to F-16 digital engineering," Ulmer said.

The production line in Greenville will play an important role in meeting an increased demand for F-16s internationally, he said. There are more than 3,000 F-16s operating in 25 different nations, including about 900 for the U.S. Air Force, he noted.

Five countries have selected the newest generation of Block 70/72 F-16s and there is a backlog of 128 aircraft, Ulmer said. Lockheed Martin sees the potential for up to an additional 300 F-16s based on international interest.

Five countries currently have orders with the company including Bulgaria, Slovakia, Bahrain and Taiwan. A fifth country has asked to remain anonymous, Ulmer said. The company is looking toward new opportunities in Europe, the Middle East, South America and the Indo-Pacific regions.

"We are continuing to see significant demand for the F-16 internationally," Ulmer said.

Meanwhile, F-16s should begin rolling off the Greenville production line in the fourth quarter of 2022, but Ulmer said it was too early to say how many.

The line will also facilitate depot work. Lockheed was awarded a contract last year for F-16 work within the contiguous United States and about 10 aircraft are currently in the "depot flow," Ulmer said.

"This is the first F-16 depot of its kind in the continental United States," he said. As the "original equipment manufacturer for the F-16, we are currently positioned to provide the most comprehensive knowledge of this aircraft and establish … [a] Center of Excellence for the F-16."

The company plans to hire "several hundred jobs" in the Greenville area to support the production line, Ulmer said.
Topics: Air Power