DSEI NEWS: Northrop, Leonardo Team Up to Develop Unmanned Helios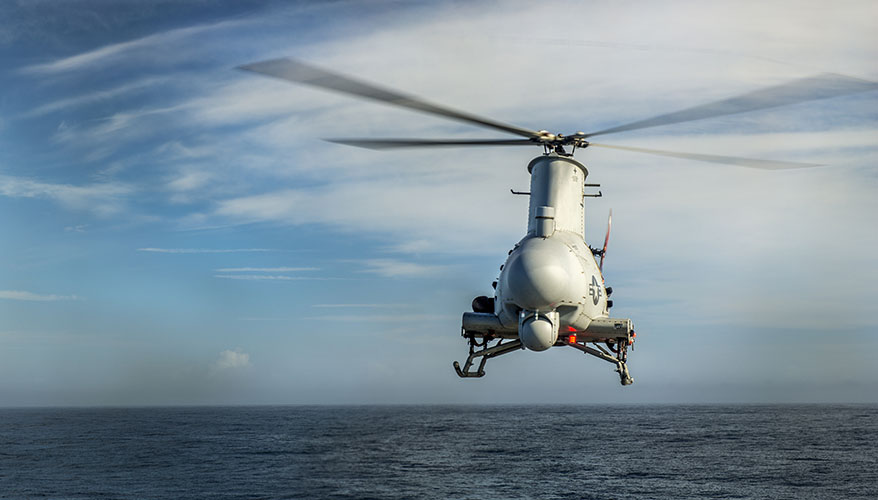 Northrop Grumman's Fire Scout
Coast Guard
LONDON — Two defense industry giants announced this week that they were teaming up to develop unmanned helicopters.

Italy's Leonardo Helicopters and U.S. manufacturer Northrop Grumman announced at the Defense and Security Equipment International trade show in London Sept. 15 that they would jointly pursue opportunities in the vertical take off and landing uncrewed aerial systems market.

"We see this as a great partnership opportunity to leverage synergies between Leonardo and Northrop Grumman in the sphere of VTOL and UAS technologies," Gian Piero Cutillo, managing director of Leonardo's helicopters division said in a statement.

Nick Chaffey, chief executive officer of United Kingdom, Europe, Middle East, at Northrop Grumman said: "There are many possibilities that our collaboration with Leonardo will deliver for customers worldwide as they look to solve new challenges in a complex, unpredictable threat environment."

Northrop Grumman was a pioneer in the field, developing the MQ-8 Fire Scout helicopter drone for the U.S. Army and Navy, beginning in the 1990s.

The two companies have cooperated on several programs dating back to 1995, when they jointly developed an airborne platform protection system, the AN/AAQ-24(V) Nemesis for the U.K and U.S. militaries. They are continuing work in that field together on the U.S Army's Common Infrared Countermeasures program.

In the robotic realm, the companies' Australian divisions are jointly working as one of five teams competing for the Royal Australian Navy's SEA129 Phase 5 program, a fixed wing maritime unmanned aerial system.

Vera Lin, aerospace, defense and security associate at data and analytics company, GlobalData, commenting on the announcement in a statement, said "the demand for rotorcraft VTOL drones is gaining momentum alongside existing fixed-wing platforms."

GlobalData estimates that the global military UAV market, valued at $8 billion in 2021, is expected to grow at a compound annual growth rate of 7.15 percent through 2031. The VTOL segment is forecasted to have the greatest growth through 2031 eventually reaching $2.3 billion per year.

Chinese and South Korean firms are expected to be some of the strongest competitors the Leonardo-Northrop Grumman team will face in the unmanned VTOL market, she added.
Topics: International