DSEI NEWS: Royal Navy Debuts Plans for Next-Gen Containers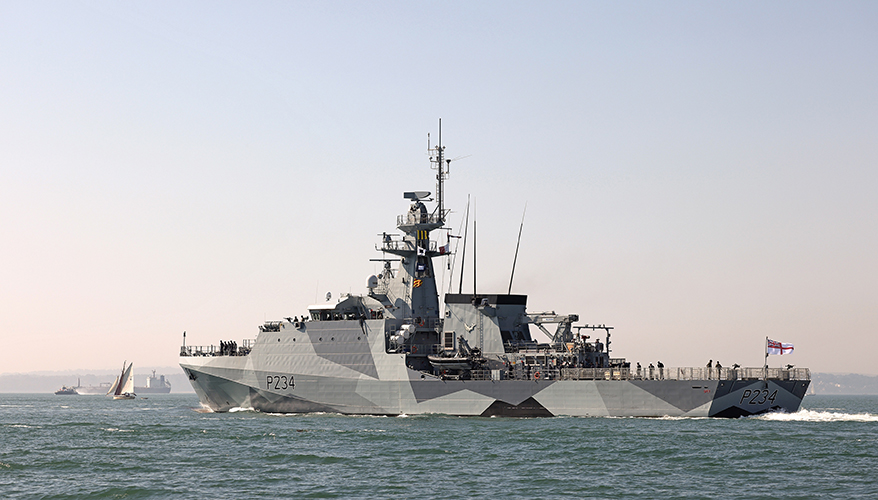 HMS Tamar
U.K. Ministry of Defence
LONDON — The Royal Navy expects to have four new capsules each packed with a different capability for its ships in the next six to nine months, according to a top official.

The Persistent Operational Deployment Systems, also known as PODS, are part of the U.K. sea service's plan to create a more affordable fleet that is prepared for future fights, said Second Sea Lord Vice Admiral Nick Hine Sept. 15. The container-sized pods will be fitted to surface fleets interchangeably depending on operational demand, he said.

"We have always sought modularity as the nirvana of capability flexibility but had never been able to afford it," he said at the Defence and Security Equipment International conference in London. "So rather than design modularity in, we have chosen to design out."

The first order of the four pods will contain various technologies such as mine-hunting capabilities and drones, but more development is underway, he said. The service already has one pod on display at the DSEI conference.

"The trick will be getting that approved, enhanced and operating and then scaled," Hine said.

The Royal Navy is looking into creating boxes for emerging technology such as directed energy weapons, communications and medical aids, he said.

"Exploiting the standardization of components through a modular design and using modern digital and open architecture networks affords the opportunity to develop a new mindset and approach to capabilities," he said.

The pod approach will also save money for the military, Hine noted. Packing capability into a mobile pod enables the service to more cheaply upgrade legacy platforms when needed, he said.

"What we're trying to do here is suggest that a balanced fleet is a more effective and more efficient way to deliver the capability," he said. "I cannot afford a high-end fleet. I therefore have to do something differently."

The U.K. military's future financial situation is not predictable, but the pods are a good long-term investment, Hine said.

"I would spend all of my money, all of the spending I have accelerating the delivery of these things," he added.

The pods can be delivered by autonomous aircraft or surface vessels, eliminating the need for a port stop and boosting the Royal Navy's strategic flexibility, he noted.

"The opportunities are endless and offer an opportunity to regain the operational edge in an era of constant competition," he said.
Topics: International