DSEI NEWS: U.K.'s Upcoming Space Strategy to Focus on Collaboration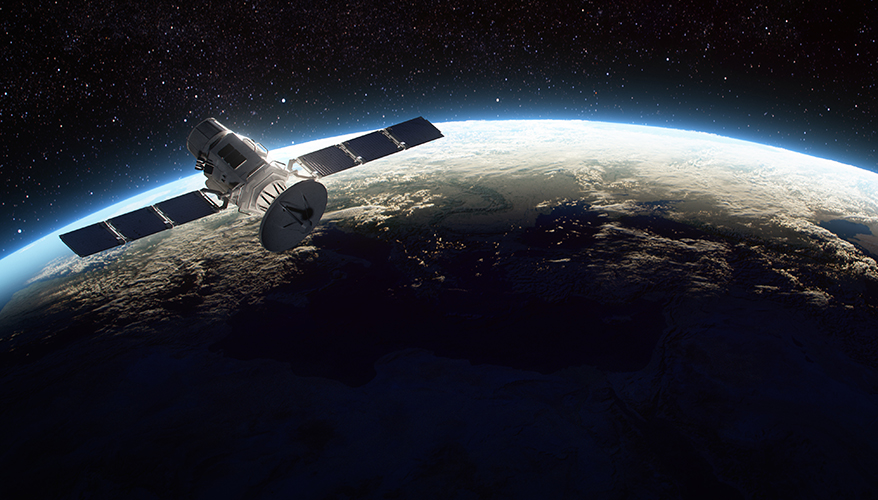 iStock illustration
LONDON —
The U.K. Ministry of Defense's first space czar revealed a small part of an upcoming space strategy, "which will clearly lay out the ends, ways and means" of the nation's approach to the increasingly contested domain.
Air Vice-Marshal Harv Smyth, director of space at the MoD's space directorate, said the strategy was intended to be released prior to the Defence and Security Equipment International conference where he spoke Sept. 14, but it wasn't quite ready. He expected the military's strategy and a more encompassing national strategy on space to be released by the end of September.
The MoD's strategy will outline three main pillars: own, collaborate and access, he said.
"Own" refers to space systems that the Defence Ministry has complete and sovereign control over. "Simply where do we need sovereign capability to use at the time and place of our choosing," he explained in a speech at the conference.
"Collaborate" refers to capabilities the nation needs but must be acquired through alliances and partnerships, Smyth said.
"Access" is where the private sector comes in. "What can we simply access from the market, just buying straight from those commercial entities that are doing so well," he said, referring to new space companies such as SpaceX and Blue Origin.
Of the three, "collaborate" is of the upmost importance and requires the most attention, he said.
"As many space experts have said, 'space is hard.' But it's a lot harder if you're not in a collaborative relationship," Smyth said. That includes key allies such as the United States, but also some of the new commercial space companies. Those relationships should evolve beyond the traditional customer-client paradigms of the past, he added.
The United Kingdom is following the United States in the establishment of a Space Command, which is expected to stand up next year, he said. Smyth's position was created last year.
Space is increasingly contested by adversaries who are engaging in gray-zone warfare
—
acts that are below the threshold that would instigate an armed conflict, Smyth said. Such acts include interference, dazzling and jamming satellites. There are also spacecraft that intentionally move in close proximity to other satellites, which leaves open the possibility of a collision that could touch off a conflict, he noted.
Meanwhile, lower costs and easier access to space has meant a proliferation of satellites, particularly in low-Earth orbit. That leaves open the possibility of "space terrorism" modeled on the 9/11 attacks, where terrorists used airliners as weapons.
"When will we have to deal with our first example of space terrorism and are we prepared to deal with such a strategic shock?" Smyth asked.
The world needs new legislation and international agreements on "acceptable norms of behavior in space," he said. The U.K.'s Foreign Office is jumpstarting talks at the United Nations General Assembly that will outline some of these new norms.
"Progress thus far has proven exceptionally positive, once again proving that the U.K. has the ability to influence very positively on the global stage and lead from the front in terms of leadership in space," Smyth said.
Topics: Space, International, Global Defense Market