JUST IN: Marine Corps Commandant Defends Equipment Divestment, End Strength Cuts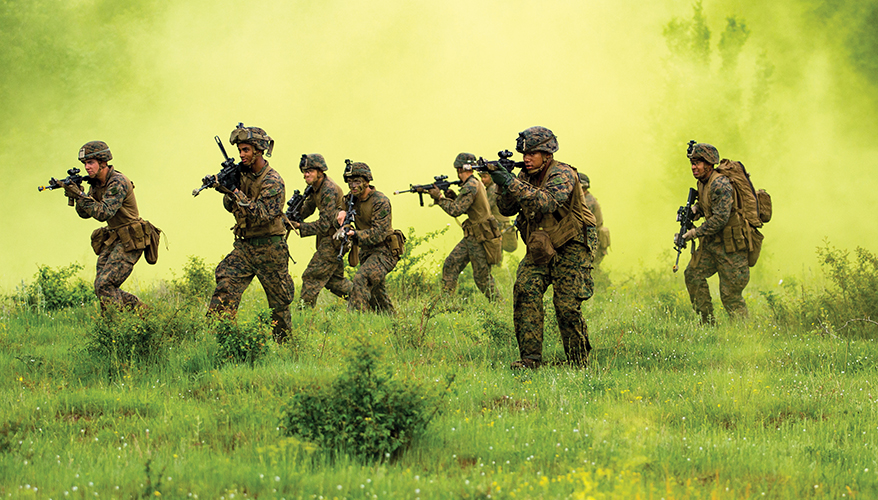 U.S. Marine Corps photo by LCpl. Angel D. Travis
The decisions to continue decreasing Marine Corps end strength and divesting of legacy capabilities is about increasing readiness, not saving money, the service's top officer said Sept. 1.

Commandant Gen. David Berger said prioritizing next-generation capabilities and cutting troop numbers by nearly 3,000 Marines this year are part of a strategy to prepare for the future.

"It's not shrinking the size of the Marine Corps to save money and then pour that money into the new force," he said at an event co-hosted by the Center for Strategic and International Studies and the U.S. Naval Institute. "It's sizing the force for what you need, what you think you'll be asked to do in the future."

In President Joe Biden's fiscal year 2022 budget request, the Marine Corps topline would grow to $47.9 billion in 2022 from $45.1 billion in 2021. Despite the anticipated growth in funding, active-duty end strength is also being cut from 181,200 to 178,500 personnel.

"Sometimes ... smaller, but better, is what you need," Berger said.

Last year, the commandant released his "Force Design 2030." The plan calls for divesting some of the service's legacy capabilities and reducing infantry battalions and tanks to make way for new systems.

Berger said it is a challenge to balance what is needed immediately with ensuring the success of the Marines in a future fight.
The force needs to be able to meet the challenge of a contested operating environment, he said, noting that supply lines will likely be at risk of disruption in future conflicts in the Indo-Pacific region.

"We need the organic mobility to move the force," he said. "We need distribution means that we don't have right now to move supplies and sustainment laterally inside the weapons engagements. Assume they're going to be contested."

He noted the force has moved away from some capabilities like heavy armor and towed cannon artillery.

"Those are decisions that are hard to make because it would be great to hold onto everything and all of your structure, and ... protect it all," he said. However, "in my estimation, that force was not going to be a good match for what we need to do in the future."
Berger's comments were delivered at a time when the Marine Corps and the other military services are trying to ready themselves for a potential conflict with China in the Indo-Pacific region, an area where some officials believe ground platforms such as tanks might not be as useful as other weapon systems.

Going forward, the Corps is interested in deploying more unmanned capabilities, to include manned-unmanned teaming, Berger noted.

"That teaming part is where we're going to generate actually this velocity, the speed, the momentum that we're going to need in the future," he said.
Clarification: This story was updated to clarify the organizations which hosted the event.
Topics: Marine Corps News