COMMENTARY RESEARCH AND DEVELOPMENT
DoD Must Go Beyond PT to Support Cognitive Strength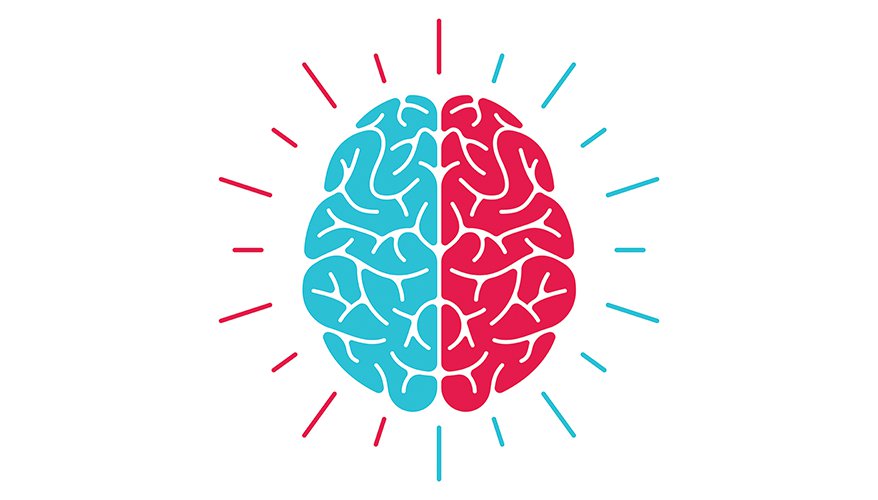 iStock illustration
The Defense Department increasingly relies on emerging technologies like augmented and virtual reality, wearables and data science to optimize the training of warfighters.
For example, the Air Force recently enhanced its special warfare training program to incorporate wearables and mental training to improve special operators' mental strength and maximize their performance. This holistic training approach — called human performance — can benefit every military branch by ensuring personnel are better equipped physically and mentally, while also reducing training costs.
Human performance training requires a data-driven methodology that is rooted in three core areas: a focus on cognitive performance; data analytics to track performance and help instructors customize trainings; and immersive technology that provides trainees a more comprehensive training experience.
The military has long emphasized preparing warfighters' mental toughness and resilience. To achieve this, service members not only need a coach for strength training but cognitive training as well.
Cognitive training improves warfighters' psychological well-being, helping them think and learn faster and develop the mental acuity they need to stay focused on their missions and make better decisions under pressure. It also helps trainees identify stress indicators and teaches stress response techniques such as breathing exercises and meditation to help build personal awareness, which can create long-term healthy habits throughout a service member's active-duty tenure and beyond.
A key component of cognitive training is using wearables to track service members' sleep habits. Improving trainees' sleep quality greatly improves cognitive performance and reaction response times, which is an essential metric for mission readiness. While personnel can still perform their missions without cognitive training, it comes at a cost when one considers that warfighters face high-risk, high-stress situations every day.
The military already uses some of the same wearable technologies from companies such as WHOOP and OURA that professional athletes leverage to measure metrics such as sleep quality, respiration rate, heart rate and heart rate variability, and give insight into trainees' overall physical and mental state.
Before wearables, coaches relied on subjective feedback from trainees about their sleep quality and level of focus. Now, wearables give data-driven evidence that shows an individual's unique performance and the progress he or she is making toward specific goals so coaches can tailor physical and cognitive training accordingly.
The close monitoring of biometric feedback allows coaches to adapt programs to an individual's needs, better predict the chance of and avoid injuries, and help trainees recover from injuries more quickly. Military coaches using human performance training have seen improved sleep behavior, a decrease in musculoskeletal injuries and an improvement in how training groups quantify readiness metrics.
Personalized data not only helps create buy-in from trainees, which leads to lasting healthy habits and behavior change, but also provides a clearer picture for military leaders on the return on investment in human performance training.
When used for training, immersive technology like AR/VR convinces part of the brain that what a trainee is experiencing is really happening.
This helps soldiers develop and practice physical, tactical and cognitive techniques that improve decision-making.
Imagine a combat pilot has just experienced a dual engine failure or a soldier on patrol faces enemy contact and must assess and respond to the situation. AR/VR can incite the senses that would occur in these intense situations to help trainees understand their mental and physiological response — such as increased heart rate, heart rate variability and rapid breathing — and train to acclimate to that response so they can focus on carrying out their mission.
This training can also adapt to users' needs and abilities, so the difficulty gradually increases as they sharpen their skills.
Immersive technology can also make military training more cost efficient, and the data-backed nature of the technology helps leaders track the effectiveness of training programs. The U.S. military, for example, is already using a virtual paratrooper jump training that can be done anywhere, eliminating the need to use a plane and expensive jet engine fuel. Immersive trainings are also useful for hazardous situations that are difficult to simulate otherwise, such as how to react to radiation exposure, biohazards, or oil and gas emergencies.
Virtual course content can also be updated quickly and used to train geographically dispersed warfighters, which simplifies programmatic challenges and reduces labor, equipment and travel costs.
Combining technology like wearables, AR/VR and data science can optimize training for warfighters, improve their performance and decrease risk of injury by creating precise, mission-specific training programs that focus on physical and cognitive strength.
Several branches of the military already use these technologies as part of holistic training programs. Now is the time for leaders across every military branch to invest in human performance training to help the nation's warfighters improve their physical prowess and mental acuity on and off the battlefield.

Irik Johnson is human performance director at Booz Allen Hamilton.