GOVERNMENT CONTRACTING INSIGHTS DEFENSE CONTRACTING
Major Changes Proposed to Buy American Rules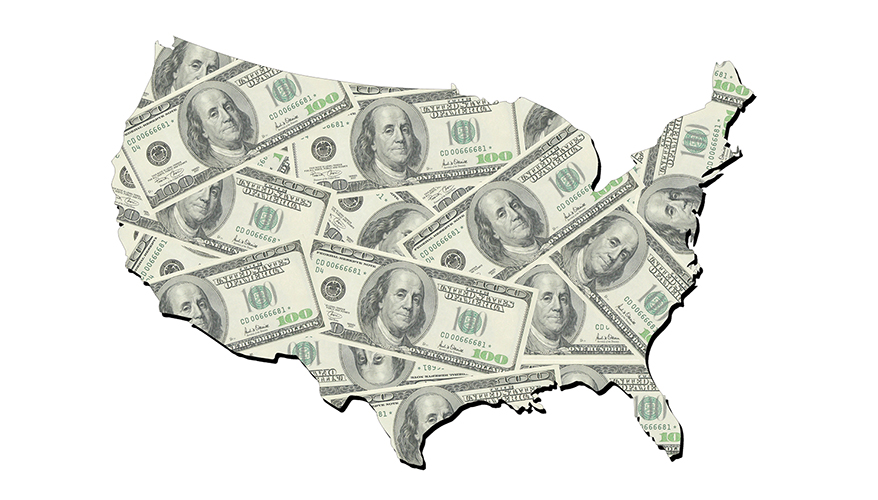 iStock illustration
On July 30, the Biden administration issued a proposed rule billed as "the most robust changes to the implementation of the Buy American Act in almost 70 years."
Aimed at strengthening domestic content requirements and bolstering domestic procurement preferences, it comes on the heels of several other actions by the administration to limit reliance on foreign sources of critical components and promote greater economic and national security by supporting domestic manufacturing.
The Notice of Proposed Rulemaking proposed three major changes.
Consistent with Executive Order 14005 on "Ensuring the Future Is Made in All of America by All of America's Workers," it would initially increase the domestic content threshold for determining whether an item qualifies as "domestic end product" or "domestic construction material" from 55 percent to 60 percent. It also proposes to increase the threshold to 65 percent in two years, and to 75 percent five years after the second increase.
Suppliers holding a contract with a period of performance that spans the schedule of threshold increases would be required to comply with each step increase for the items in the year of delivery. However, there is a "fallback threshold" exception that would allow end products — other than certain iron and steel products — that meet the current 55 percent threshold to qualify as "domestic" when other products that meet the higher thresholds are unavailable or unreasonably expensive.
The proposal outlines a framework for enhanced price preferences for certain "critical items" and "critical components" manufactured in the United States. Notably, it does not designate any specific articles as "critical" — the list of "critical" items and associated preference factors will be set forth in a separate rulemaking. This list will be updated periodically and published in the Federal Register to allow for public comment.
The proposed rule also sets forth new domestic content disclosure requirements for "critical items" and end products containing "critical components." Contractors that supply these items would be required to submit a post-award disclosure to the newly established Made in America Office identifying the percentage of domestic content in each critical product, and the percentage of domestic content in each domestic end-product they supply that includes a critical component.
If implemented without revision, the proposed rule has the potential to alter the contracting landscape in several important ways.
The immediate increase to a 60 percent domestic content requirement — and the phased increase to 65 percent and then 75 percent — represent a significant strengthening of the traditional Buy American Act regime. Prior to 2021, the 50 percent domestic content threshold had been in place for nearly 70 years, and many contractors built their supply chains around that requirement. The increase to 55 percent in January 2021 required many contractors to engage in renewed analyses of their supply chains, and a further jump up to 75 percent may present a significant challenge for companies with global supply chains.
The current regulations calculate domestic content based on the cost of components, but Executive Order 14005 directed the Federal Acquisition Regulatory Council to consider a new test that considers "the value that is added to the product through U.S.-based production or U.S. job supporting economic activity." For now, the council has proposed to retain the cost of components test, but it has also left the door open to adopting a value-added test at some point in the future, as it elected to solicit public comment on the feasibility of such a test and the strengths and weaknesses of the current cost of component test.
The impact of the other two changes related to "critical" items will turn largely on the products and components that receive this designation.
But the enhanced price evaluation preferences may result in significant competitive advantages for certain domestic manufacturers, while the new reporting requirements would add to contractors' existing administrative burdens. For that reason, we can be sure that the separate rulemaking identifying "critical" items and components will be the subject of intense interest. The Notice of Proposed Rulemaking requests public comment on "what specific items or components … should receive an enhanced price preference and why," so we expect industry to be particularly engaged on this issue from the outset.
The recent focus on new Buy American Act standards has coincided with a marked increase in enforcement. In the past 18 months, there has been a clear uptick in enforcement actions — both civil and criminal — based on alleged noncompliance with the BAA and other domestic sourcing requirements. Given the government's appetite for pursuing investigations in this space, contractors should carefully consider how these latest proposed changes would affect their internal processes for making required certifications and obtaining the same from their suppliers.
The proposed rule does not represent the end of the road for this rulemaking effort. Comments on the proposed rule may be submitted until Sept. 28. Given the implications for industry, we foresee significant interest in — and likely changes to — the rule before it is finalized.

Peter Terenzio is an associate, Mike Wagner is a partner and Nooree Lee is special counsel at Covington & Burling LLP.
Topics: Defense Contracting, Defense Department