JUST IN: Army Futures Command to Recruit More Allies for 'Project Convergence'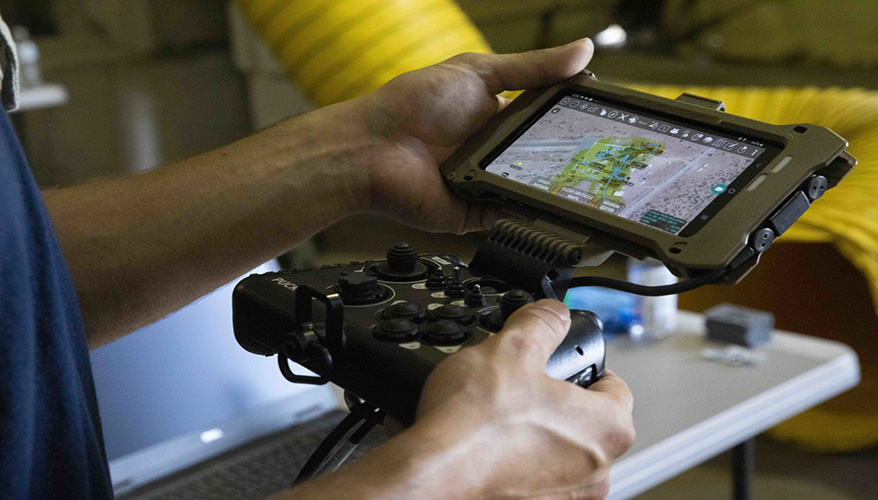 An engineer conducts a test run of the autonomous system Pegasus during a Project Convergence exercise at Yuma Proving Ground, Arizona.
U.S. Army photo by Spc. Carlos Cuebas Fantauzzi
Army Futures Command — which is spearheading the service's top modernization efforts — intends to recruit more international partners for future iterations of its learning campaign known as Project Convergence, the commanding general of the organization told reporters Aug. 24.
Though Britain and Australia have already announced their participation in next year's effort, Project Convergence 22, the Army is working to bring in more allies from Europe and the Indo-Pacific region, Gen. John "Mike" Murray said during a media roundtable marking the three-year anniversary of the establishment of Army Futures Command.

Project Convergence, which is focused on artificial intelligence, robotics, autonomy and communications, is the Army's contribution to the Pentagon's joint all-domain command and control, or JADC2, concept that aims to better connect the military's sensors and shooters. The service requested $106.8 million in the fiscal year 2022 budget for the effort.

Murray said Army Futures Command will show off capabilities in multinational exercises overseas in an effort to draw more allies into participating in future Project Convergence efforts.

"We are recently beginning to look at a hub-and-spoke concept where we'll take technology to both Europe and Indo-Pacom for some of their exercises to wrap in more and more allies and partners as we go forward," Murray said.
The Indo-Pacific region and Europe are key areas of focus for the Pentagon as the United States engages in great power competition with China and Russia.

Because future fights will likely involve allies, it's important to explore how to incorporate coalition partners in the architecture of Project Convergence, Murray noted.

"We know we'll always work [jointly], and we know that one of our significant advantages is almost always, if not always, [bringing] coalition partners to the table with us," he said.

Meanwhile, Murray noted that Project Convergence 21 — which will take place this fall at Yuma Proving Ground, Arizona — will feature operational units in the field such as the service's new Multi-Domain Task Force and the 82nd Airborne Division. Including operational units will provide fresh perspectives that will spur innovation in the learning campaign, he said.

"As the Joint Staff J6 develops the JADC2 concept, what the services are coming together to help them do is we're helping them form it from the bottom up, so that when that concept comes out, it's informed by experimentation," he said.

New modernized tactical communications technologies are also expected to be utilized during the upcoming exercise. The technologies being developed — which will focus on Stryker brigades — will leverage a multi-layered architecture of communications networks, officials have said.
Topics: Battlefield Communications, Cyber, Autonomous, Robotics and Autonomous Systems