SEA-AIR-SPACE NEWS: Milley Compares Urgency of Modernization to Interwar Period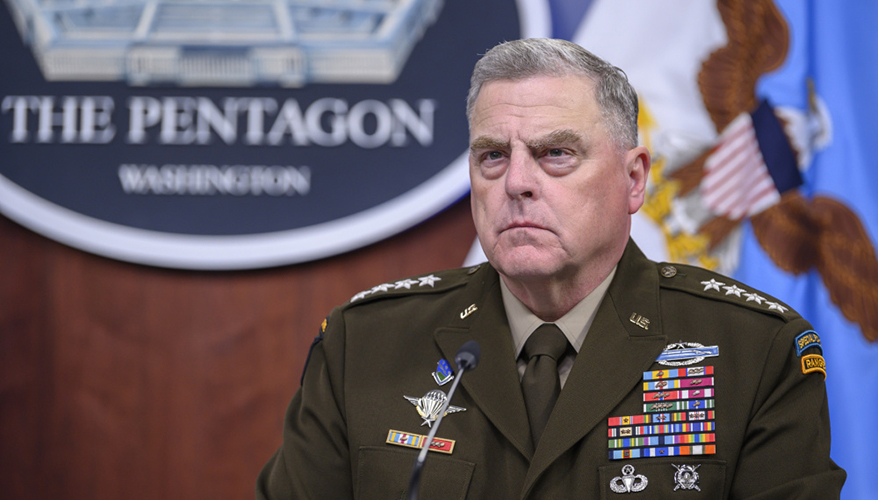 Gen. Mark Milley
Defense Dept. photo
NATIONAL HARBOR, Md. — Comparing today's innovations to the sea change in military technology between World War I and World War II, the chairman of the Joint Chiefs of Staff said the Defense Department must modernize in a number of areas or risk suffering extremely high casualties in the next great power conflagration.

Long-range fires, 5G communications technology, hypersonic weapons, microelectronics, space, cyber, artificial intelligence, shipbuilding and nuclear systems are some of the capabilities that the Pentagon will need to advance and leverage as it faces a potential conflict against advanced adversaries like China, Gen. Mark Milley said Aug. 2 at the Navy League's annual Sea-Air-Space conference in National Harbor, Maryland.
The last time the military failed to master new technological advances after World War I, the loss of life in the next war was on "a scale that's difficult to fathom," he said.

"There's a whole set of technologies that are driving a fundamental change in the character of war, and if we fail to adapt, we fail to change," he said. "And we will be condemning a future generation to that [unpreparedness] which has preceded us in the last century."

The interwar years of the 20th century saw advancements in new capabilities such as tanks, wireless communications and radar, he noted. In the modern era, there are 40 or 50 technologies that will converge in the next 10 to 15 years that "combined are going to fundamentally change the conduct of war," he said.

The game-changing potential of robotic systems was one example highlighted by Milley. He predicted that in the next decade, unmanned technology will be an increasingly large part of the joint force. A third of the Navy's fleet is expected to be unmanned, and 40 to 60 percent of the Air Force's platforms will be drones teamed with manned aircraft, he estimated.

"I would argue that the country that masters those technologies, combines them with their doctrine, develops our talent, our troops, our sailors, our admirals, all the leadership teams to take maximum advantage — that country is likely to have a significant and perhaps decisive advantage, beginning the next war," Milley said.

He added that the U.S.-led world order is under stress, noting China's growing military, economic and diplomatic influence.

"China will be a major agent of change to the current international order, of that there is little doubt," he said.

Milley noted the budget strain that the services face as they pursue their modernization priorities while dealing with legacy systems upkeep.

"It's not easy to strike the balance between preserving present greatness and future modernization, but we must shift now for the future operating environment," Milley said.
Topics: Defense Department