Budget Watcher Warns of 'Severe Storm Approaching'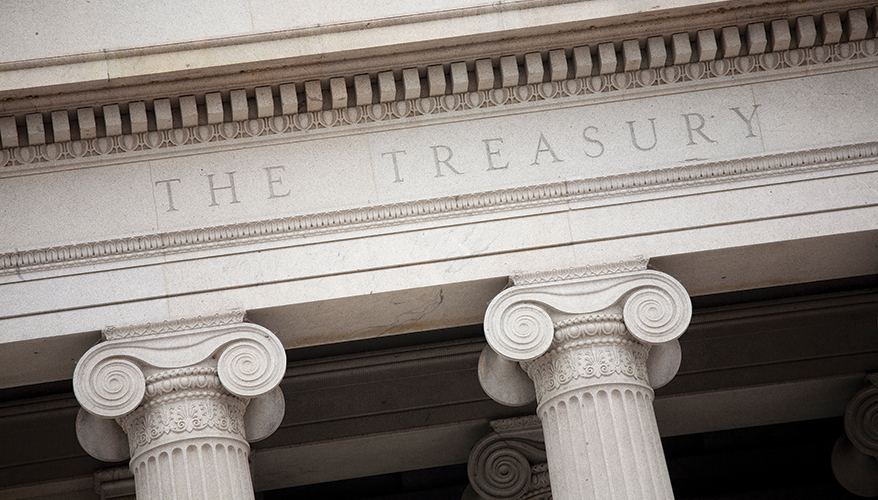 iStock photo
Projected long-term fiscal trends could spell trouble for the military and defense contractors, a leading analyst is warning.
In late May, the White House Office of Management and Budget released new federal spending projections.
"OMB's 2022-2031 funding projections are the very first integrated picture of combined impact" of the Biden administration's American Jobs Plan, American Families Plan and other increases in domestic programs, Jim McAleese, owner and principal of McAleese & Associates, wrote in a newsletter.
The Biden administration is targeting about 2 percent average annual real growth in GDP after accounting for 2.3 percent in projected annual inflation, he noted.
It proposed a $5.7 trillion federal budget for 2022, a 16 percent spike from the amount enacted for 2021, according to McAleese. That includes $753 billion for discretionary defense spending and $769 billion for non-defense discretionary programs. Other costs include non-discretionary programs such as Social Security and Medicare.
Over the next 10 years, funding for domestic programs is projected to grow 42 percent, or an average of 4.2 percent per year, while defense spending is projected to grow 17 percent, or an average of 1.7 percent annually, McAleese said. During that time, the federal government will run an annual deficit of $1.4 trillion on average, about 5.2 percent of GDP.
Federal outlays are projected to increase from $4.9 trillion pre-pandemic to $7.9 trillion in 2031, he added.
"OMB does acknowledge that annual interest on the existing $30.2 trillion of current U.S. debt will grow by 191 percent" from $303 billion in 2021 to $883 billion in 2031, McAleese said. Interest on the debt in 2031 would exceed projected defense spending for that year by about $20 billion.
By the end of that time period, total U.S. debt will grow by an additional 50 percent to $44.9 trillion, he said.
"Any structural-impediment of [the government's] ability to grow total U.S. debt by an additional 50 percent … will likely cause sharp 'zero-sum' cutting of lower-priority discretionary spending," McAleese said. "This has growing-risk of 'crowding-out' DoD funding, possibly starting as early as 2024-2025," he added, warning of a "severe storm approaching" on the fiscal front.
Concerns about the debt could lead to another round of budget caps as they did during the Great Recession, he noted.
"Significant shift in control of the House and/or Senate could also potentially trigger a new Budget Control Act II, slashing discretionary spending," McAleese said.
Topics: Budget, Defense Department