ROBOTICS AND AUTONOMOUS SYSTEMS
India Deemed 'Vital' AI Partner for U.S.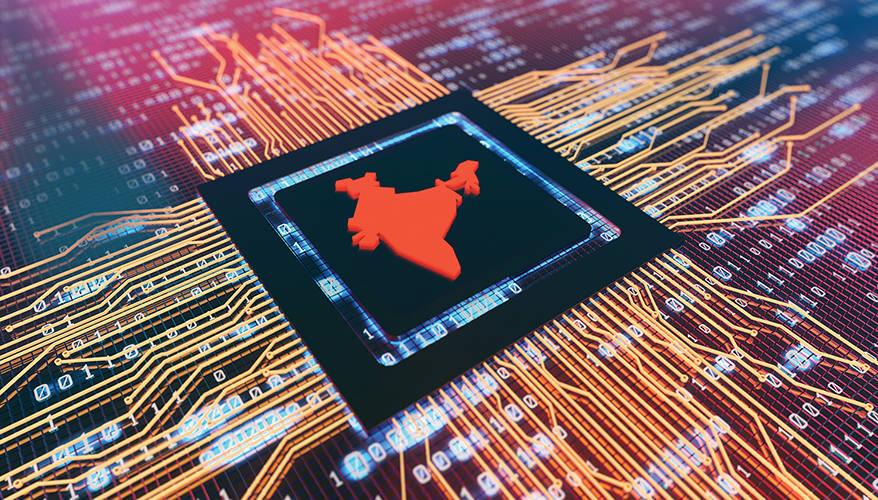 iStock illustration
India has become an important strategic partner to the United States in the field of artificial intelligence as the government in New Dehli moves forward with plans to embrace AI-based innovation and infrastructure, according to a new report.
The Center for Security and Emerging Technology, a Washington, D.C.- based think tank run out of Georgetown University's Walsh School of Foreign Service, recently released a study titled "Mapping India's AI Potential," which examined India's potential for AI development across a number of indicators including talent, research, patents, cloud computing, and companies and investment, said Husanjot Chahal, a research analyst at CSET and co-author of the report.
"These five elements are widely regarded as crucial enablers of AI, and they also represent CSET's own active lines of research and studying the technology," Chahal said during a panel discussion hosted by the think tank.
The report revealed that India benefits from "having a huge tech talent pool, being one of the top producers of AI research and having a rapidly growing innovation scene," she said.
However, areas where it is lacking include cloud computing, research, collaboration and investment flow into its tech sector, she added.
"We also saw that there are strong arguments in favor of an India-USA partnership with extensive evidence of existing ties between the two countries across most of these five levels," Chahal said.
India — the second most populous country in the world and with over half of its citizens under the age of 25 — could play an important role on the global stage as a consumer, data creator and developer of AI. It will be among the key voices setting the norms surrounding the technology, Chahal noted.
"It is certainly important for us to know what is the level of preparedness in a country that will be providing AI to one-sixth of … humanity, and what is the state of the tech sector in this region that will be providing over a billion data producers and owners to this world potentially," she said.
The United States is currently partnering with India on emerging technologies via initiatives such as the Quadrilateral Security Dialogue, which is an informal strategic dialogue between the United States, Japan, Australia and India.
The U.S. National Security Commission on AI — which released its final report to Congress earlier this year — has also proposed creating a U.S.-India strategic technology alliance, citing the country's tech talent, innovation and infrastructure, particularly when paired with its shared commitment to freedom and democratic principles, Chahal said.
Topics: Robotics, Robotics and Autonomous Systems