NDIA POLICY POINTS ENERGY
Energy Policies to Impact Defense Contractors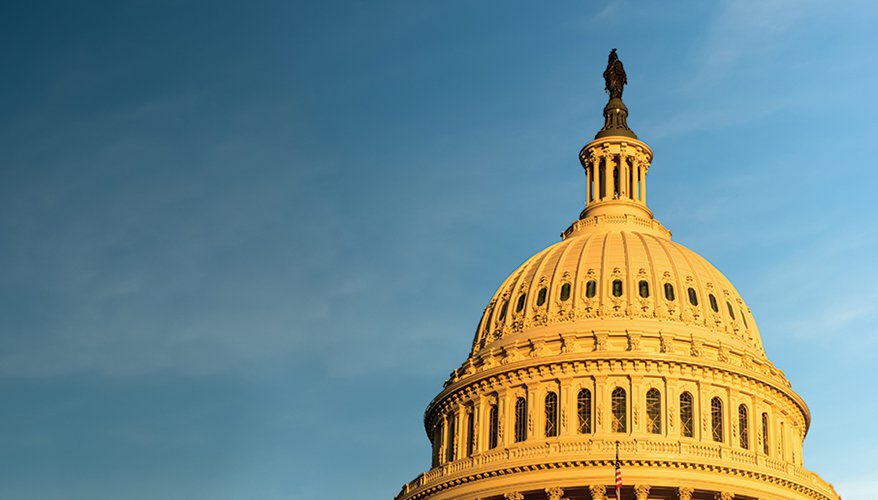 Photo: iStock
"Is it going to work?" my wife asked me when I went to plug in my electric vehicle for the first time. "Yes, of course it will work," I remember saying, only slightly masking my nervousness that by plugging my car into the wall some unforeseen damage might occur.
I plugged the car in and, of course, it worked fine. It was more than fine. A few years on, I've significantly reduced my transportation operating costs by nearly 80 percent, no one has questioned the economic logic of my car purchase, and my garage did not blow up.
President Joe Biden's "Executive Order on Tackling the Climate Crisis at Home and Abroad" put climate at the "center of United States foreign policy and national security" and aspires toward a "carbon pollution-free electricity sector no later than 2035." Facilitating the use of "clean and zero-emission vehicles" for government fleets is part of the executive order, and building the charging infrastructure will be a massive undertaking.
The impact on federal contractors will most likely be on how they get their energy supply.
In the executive order, the chair of the Council on Environmental Quality is instructed to "consider additional administrative steps and guidance to assist the Federal Acquisition Regulatory Council in developing regulatory amendments to promote increased contractor attention on reduced carbon emission."
Energy efficiency and sustainable supply chains are likely to be part of this effort. But the promotion of renewable energy usage will likely be one of the easier ways to achieve lower emissions.
A definition of renewable energy that is often referenced is "electric energy produced from solar, wind, biomass, landfill gas, geothermal, municipal solid waste, or new hydroelectric generation capacity," as outlined in 42 U.S.C. § 15852(b).
So, what will defense companies, especially small ones, do if the government begins to promote contractor use of renewable energy?
There are many options. Smaller companies could participate in renewable energy programs offered by their electric utility or potentially purchase renewable energy certificates, also known as renewable energy credits. Bigger companies that have more resources and higher energy needs may install solar panels or engage in a power purchase agreement (PPA) — a contract where a company agrees to take energy supply directly from a particular power generation source.
Both options could make economic sense, especially if those are allowable costs that can be passed along to the government customer. Amazon and Google currently have the largest book of corporate power purchase agreements, and several major defense primes, like Boeing and Lockheed, have signed PPAs in the past.
"When it comes to clean energy purchasing opportunities for businesses — whether you are a small, medium, or large — there are a wide variety of options spanning from onsite (physical solar/battery installations) to simply purchasing renewable energy credits," said Dexter Gauntlett, head of utility advisory group at Panasonic North America.
"Businesses that have capital and ability to take a mid- or long-term view will realize the most lifetime cost savings. Tax credits and low interest rates for solar loans offered around the country help reduce the capital expenses, while still providing operational expense reductions," he said.
"Business that value resiliency of their operations in the event of a storm or utility outage will benefit from the onsite options. Basically, all options are out there to match your level of capital availability and time horizon needs," Gauntlett added.
Unfortunately, the supply chains for many of the technologies needed to reduce emissions — including the lithium ion needed to store excess generation and the manufacturing capacity for photovoltaic cells — begin in China. These supply chains are vulnerable to interference by the Chinese government.
Winning the energy transition is tremendously important to continued superiority in all warfare domains and is foundational to U.S. economic growth.
In some ways, promoting the use of renewable energy by federal contractors, in the hopes of accelerating the development of clean energy, fits into the bucket of recent contractor-related initiatives, like the Cybersecurity Maturity Model Certification (CMMC) and Section 889 of the 2019 National Defense Authorization Act — the "Huawei Ban" — that seek to counter the ambitions of the People's Republic of China.
Like cybersecurity, procuring clean energy isn't always as straightforward as it seems. As many NDIA members have experienced during the recent rulemaking processes related to CMMC and Section 889, it is important that potential new rules related to the promotion of contractor use of renewables are both implementable and executable.
It is also critical that potential new rules or requirements allow the ecosystem of energy new entrants to offer solutions to contractors and not rely solely on existing utilities.
Last year's edition of "Vital Signs: The Health and Readiness of the Defense Industrial Base," found that at least seven of the top 100 publicly traded defense contractors are energy companies. This isn't too surprising because the Defense Department is a huge consumer of energy.
We haven't attempted to measure how much energy is used by the defense industrial base, but it is significant, and changes in how it sources energy will have impacts beyond the industry. Over the next year, the way ahead will become clearer and, hopefully, the transition to new ways of generating electricity will cause less nervousness than the first time I plugged in my EV.

Nick Jones is director of regulatory policy at NDIA.
Topics: Energy