Germany Selects Lockheed Martin for Space Tracking System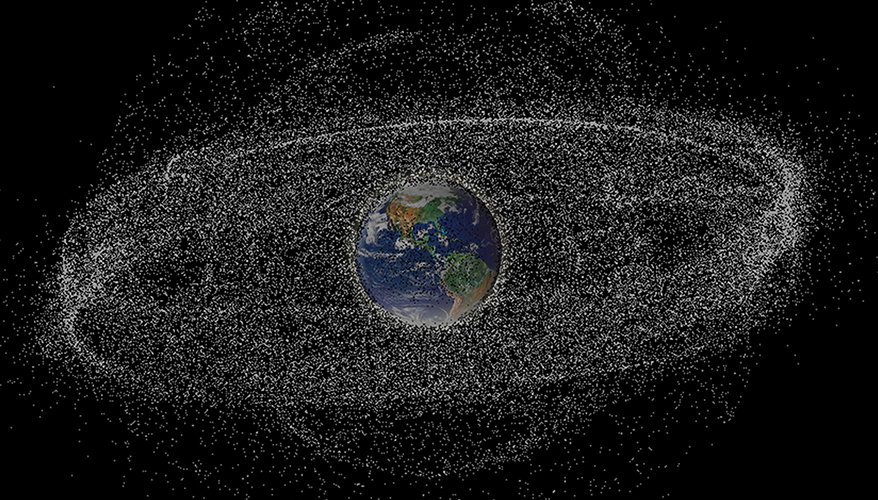 Lockheed Martin graphic
The German Space Agency selected Lockheed Martin's iSpace system to enhance its ability to track and characterize debris in orbit.
Space agencies have grown increasingly concerned about the threats posed by space debris as nations around the globe plan to launch a plethora of new satellites and systems in the coming years.
"Congestion is becoming an increasing concern," said Jeff Chadwick, program manager for space command and control at Lockheed Martin."Understanding what's up there and what's being threatened by what, is an important thing."
The iSpace command-and-control system will help the German Space Agency obtain situational awareness of more than 300,000 objects in multiple orbits, characterize them and respond appropriately, according to Lockheed Martin. The platform works by gathering data from a network of government and commercial sensors.
The agency maintains the German Space Situational Awareness Center alongside the nation's air force. iSpace will work with German sensors to support monitoring of high-interest objects and space events, according to the company.
"We've got a number of different optical and radar sensors that we've used with iSpace to aggregate inputs from those sensors, do orbit determinations, identify objects and then associate those objects with whether it's known or not within a space catalog," Chadwick said. "We do indications and warnings — so when an object is decaying and it looks like it's going to come back into the atmosphere decaying, we will track it and can project when that decay is going to occur."
The technology can also perform "conjunction assessments," he said. "If there's a potential for a collision up there between two objects, we'll detect that and even provide some probability of conjunction because it's very expensive to take … evasive maneuvers."
iSpace has already been fielded with the agency and Lockheed Martin expected it to be fully operational by the end of April, Chadwick noted.
"We've been having regular discussions with them, understanding some of their unique needs for the product and making sure that it's going to satisfy those needs," he said.
Topics: Space