JUST IN: New Air Force Program to Explore Using Commercial Rockets to Supply Troops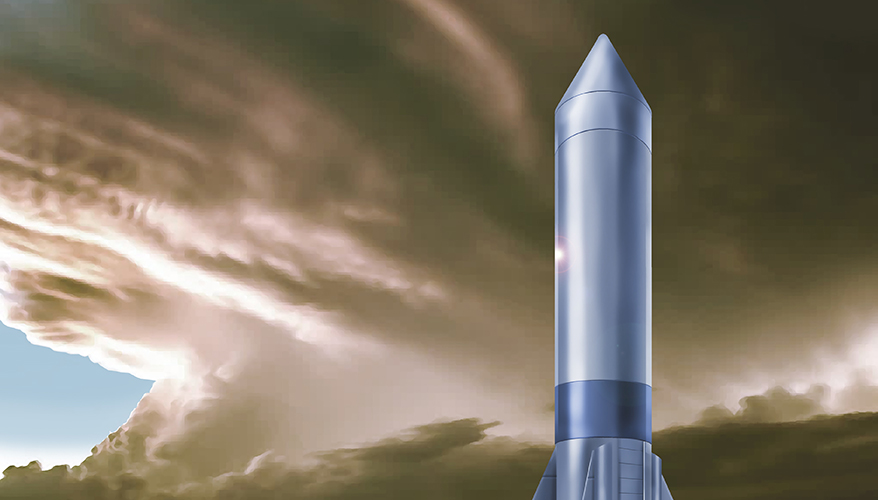 Air Force illustration
The Air Force announced June 4 its new Rocket Cargo program intended to study the use of commercial rockets to transport supplies and equipment to military personnel.
The initiative has been designated a"Vanguard" program, making it one of a select group of high priority science-and-technology projects.
"Vanguard initiatives lead to game-changing breakthroughs that preserve our advantage over near-peer competitors, and this latest addition is also a significant milestone as the first Vanguard evaluated under the Space Force's oversight," Acting Secretary of the Air Force John Roth said in a statement. "The Air Force has provided rapid global mobility for decades, and Rocket Cargo is a new way the department can explore complementary capabilities for the future."
The Space Force currently falls under the Department of the Air Force.

For the new Vanguard program, the Air Force Research Laboratory, Space Force, Space and Missile Systems Center and Air Force Materiel Command will work together to explore leveraging capabilities from commercial space launch providers for delivering cargo to military personnel, according to the Air Force.
As part of the effort, Air Force Material Command will "provide some of the use cases for what it would take to either move humanitarian or large tonnage of cargo into an area of the field and support someone," said Gen. Arnold Bunch Jr., commanding general of Air Force Materiel Command.
The main focus of the Rocket Cargo program will be science-and-technology work to explore whether the envisioned capability is reliable and executable, Bunch told reporters during a Defense Writer's Group event June 4.
The Air Force and Space Force want to determine the viability of utilizing commercial rockets to transport items to the "frontlines of the battlefield, or to resupply or wherever we need to go in a very quick manner, and it being cost-effective to do," he said.

The Defense Department aims to heavily leverage developments from the commercial space sector to fulfill its ambitions.
"We're not going to get into the rocket launch business, that is not what we want to get into," Bunch said. "The commercial industry is driving that [and] we're not going to get in the way of that in any way, shape, or form."
Topics: Space